Chairman of the Board
Last updated on:
January 12, 2023
Love ❤️ DevSecOps?
Get tips, guides, tutorials, & more in your inbox.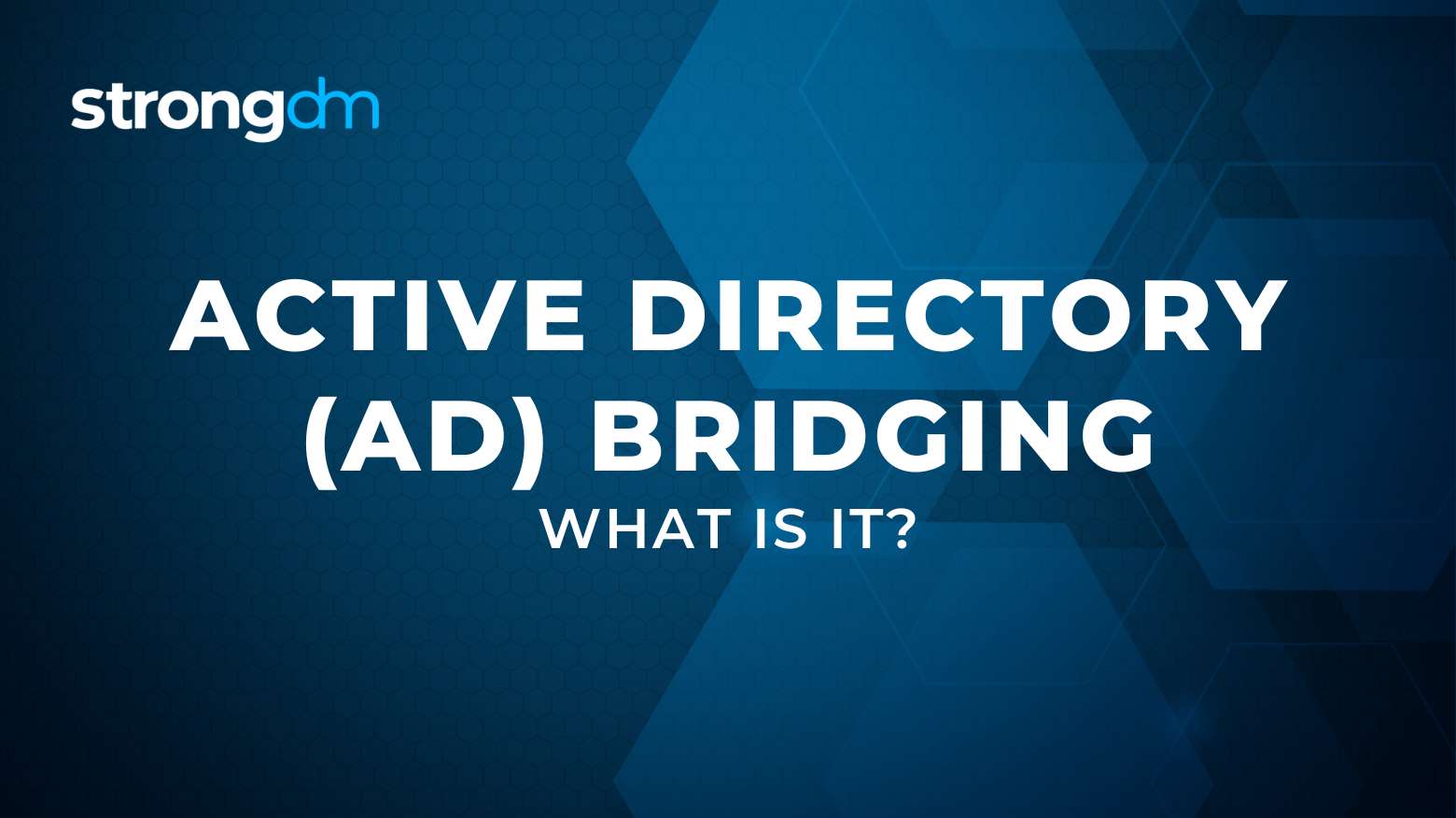 What Is Active Directory (AD) Bridging?

Active Directory (AD) bridging lets users log into non-Windows systems with their Microsoft Active Directory account credentials. This extends AD benefits across Windows and non-Windows systems and network devices, such as Linux, UNIX, and so forth. It also facilitates identity consolidation and limits the number of local accounts across IT systems, reducing attack surface.
A Privileged Access Management (PAM) capability, AD bridging stems the proliferation of local privileged accounts such as root, ec2-user, or ubuntu. As an identity consolidation best practice, it also promotes accountability for privileged activities by preventing the use of privileged accounts that are anonymous and shared.
IT teams typically set up AD bridging with a specialized application. Once in effect, the process works as follows:
A user logs into Windows following the usual authentication procedure.

When the user attempts to access a linked application in Windows or elsewhere, the AD bridge queries AD for their credentials.

Once the credentials are found, the user is authorized and allowed access.
Advanced AD bridging capabilities include:
Support for multi-forest AD architectures and trust models.
Hierarchical

role-based access control (RBAC)

across platforms.
AD service integrations (including

Kerberos

, AD-DNS, and AD-CS).
Extension of AD Group Policy to non-Windows platforms.
Extension of the Windows smart card login configuration to Linux systems.
The main benefits of AD bridging for system administrators, security teams, and end users include:
Key Active Directory Bridging Takeaways:
Active Directory bridging is a PAM practice that extends the use of AD account credentials to systems outside Windows.

Users can log into their Windows AD account just once and gain access to linked applications across platforms.

AD bridging limits the number of local accounts across IT systems, reducing attack surface.

AD bridging is consistent with PoLP and RBAC best practices.
---
About the Author
Schuyler Brown, Chairman of the Board, began working with startups as one of the first employees at Cross Commerce Media. Since then, he has worked at the venture capital firms DFJ Gotham and High Peaks Venture Partners. He is also the host of Founders@Fail and author of Inc.com's "Failing Forward" column, where he interviews veteran entrepreneurs about the bumps, bruises, and reality of life in the startup trenches. His leadership philosophy: be humble enough to realize you don't know everything and curious enough to want to learn more. He holds a B.A. and M.B.A. from Columbia University. To contact Schuyler, visit him on LinkedIn.