Chairman of the Board
Last updated on:
February 9, 2023
Love ❤️ DevSecOps?
Get tips, guides, tutorials, & more in your inbox.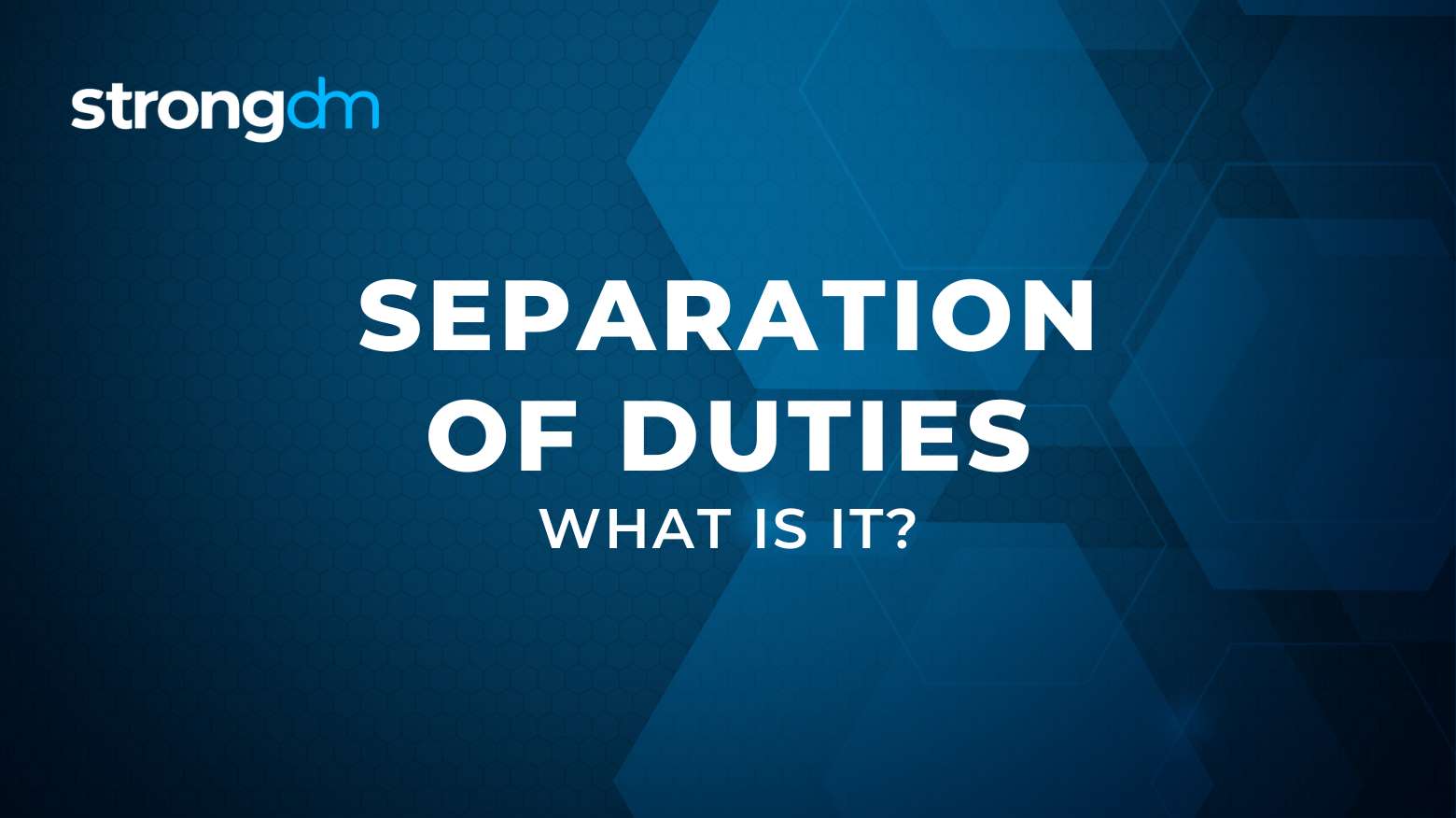 What Is Separation of Duties (SoD)?

Separation of duties (SoD) is the division of tasks among organization members to prevent abuse, fraud, or security breaches. SoD encompasses a set of risk-management, internal control and identity governance policies. It ensures that no single individual is responsible for any important IT or business task in its entirety, providing preventative checks and balances.
Organizations implement the separation of duties (sometimes called "segregation of duties") through policies assigning appropriate roles and tasks to certain individuals. They must determine how to avoid conflicts of interest as well as the possibility of fraud or abuse. Since many business processes involve the use of IT, organizations must build SoD policies into their IT systems and applications. Software that automates the enforcement of the principle of least priivilege (PoLP), role-based access control (RBAC), and other identity governance policies can enable this.

As one example of SoD, an IT administrator may be able to add or edit access permissions. If they can access accounting records, this presents a potential for fraud or abuse. Restricting their access to those records and assigning related duties to someone else prevent the possibility of abuse.

Additional examples of SoD include:
One person implements firewall controls; a second person approves changes.

Sales people prepare an offer; a risk management specialist approves it.

One person approves time cards; another has custody of paychecks.

One person approves buyer setup; another approves requisition.
Managing SoD in complex, modern hybrid IT environments often requires software for identity and access management (IAM) and governance, risk, and compliance (GRC). Some helpful features to look for include:
Automation and analytics

Robust authentication mechanisms

Context-aware, risk-based access control

Constant monitoring

Traceable audit trails and reporting
Benefits of effective SoD include:
Reduced risk and error

Stronger intra-organizational security

More efficient business processes

Regulatory compliance

More robust identity management and access control
Separation of Duties Key Takeaways:
SoD divides the duties that constitute business processes among different individuals in an organization.

SoD removes individual ownership of any important IT or business task that could lead to abuse, fraud, or security breaches.

RBAC and PoLP are important practices contributing to effective SoD.

SoD contributes to stronger intra-organizational security, reduced risk and error, improved business processes, and better regulatory compliance.
---
About the Author
Schuyler Brown, Chairman of the Board, began working with startups as one of the first employees at Cross Commerce Media. Since then, he has worked at the venture capital firms DFJ Gotham and High Peaks Venture Partners. He is also the host of Founders@Fail and author of Inc.com's "Failing Forward" column, where he interviews veteran entrepreneurs about the bumps, bruises, and reality of life in the startup trenches. His leadership philosophy: be humble enough to realize you don't know everything and curious enough to want to learn more. He holds a B.A. and M.B.A. from Columbia University. To contact Schuyler, visit him on LinkedIn.