Co-founder / CTO
Last updated on:
December 14, 2022
Love ❤️ DevSecOps?
Get tips, guides, tutorials, & more in your inbox.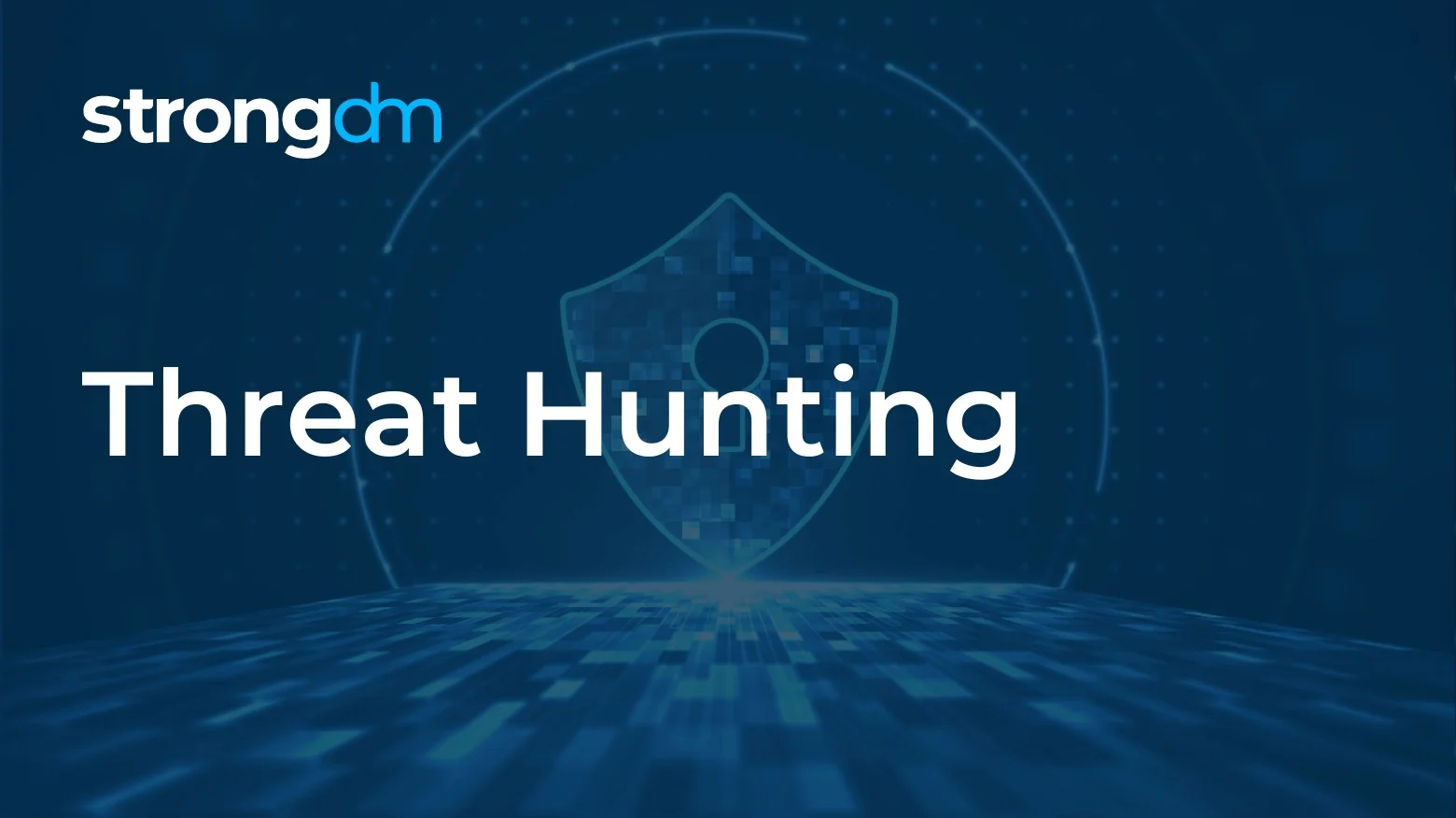 What is Threat Hunting?

Threat hunting is the cyber defense practice of proactively searching for threats within a network. Threat hunters look for threats that may have evaded an organization's existing endpoint security. Their main aim is to prevent any present threats or attacks from advancing and doing serious harm.
Not to be confused with ordinary threat detection, threat hunting does not simply react to obvious signs of danger. Threat hunters assume that attackers are already inside the network and seek evidence of their presence and activity. To gain insights, they rely on threat intelligence data, MITRE ATT&CK Framework, tactics, techniques, and procedures (TTP), indicators of compromise (IOC), and other tools.
Threat hunting is an important defense practice since signs of attack may not be immediately evident. In some cases, attackers may remain in the network for weeks or months undetected. They may spend the time searching for valuable data or login credentials that will enable them to move laterally and expand the attack.
Five Steps of a Cyber Threat Hunting Campaign
Step 1: Hypothesis
Threat hunters use threat intelligence data, aids like MITRE ATT&CK Framework, tactics, techniques, and procedures (TTP), as well as their own knowledge and experience to form a threat hypothesis.
Step 2: Trigger
A trigger flags a certain system or area in the environment for further investigation. It may come through advanced detection technology, or a threat hunter's well-formed hypothesis itself may serve as a trigger.
Step 3: Data gathering
The next step is to gather threat intelligence data with the help of tools such as Security Information and Event Management (SIEM), Security Orchestration, Automation, and Response (SOAR), and Managed Detection and Response (MDR) technologies.
Step 4: Investigation
During the threat investigation process, threat hunters analyze all relevant information they have in order to confirm or rule out malicious activity.
Step 5: Response
After a thorough investigation confirms malicious activity, the security team formulates a response. Depending on the type of attack and the damage sustained, this may include software patching, malware removal, vulnerability analysis, or new protective measures.
Key Threat Hunting Takeaways:
Unlike simple threat detection, threat hunting is a proactive, preemptive security practice.
Threat hunting is necessary to discover threats that may evade existing security solutions.
Threat hunters form threat hypotheses using data, concepts like TTPs, and their own knowledge and experience.
The five main steps of a threat hunting campaign are: hypothesis, trigger, data gathering, investigation, and response.
---
About the Author
Justin McCarthy, Co-founder / CTO, originally developed empathy for Operations as a founding and pager-carrying member of many operations and data teams. As an Executive, he has led Engineering and Product in high-throughput and high-stakes e-Commerce, financial, and AI products. Justin is the original author of strongDM's core protocol-aware proxy technology. To contact Justin, visit him on Twitter.