We
empower

customers.

StrongDM shifts from a reactive to proactive approach to access security. With advanced insights track metrics to enforce least-privilege, prove security policies are enforced, and answer access audit questions efficiently.
Advanced Insights Includes
✅ Audit API
✅ Data retention for 13 months
✅ Session retention for 13 months
✅ Log streaming to S3
✅ Least-privilege reporting
✅ Threat detection reporting
*Additional fees apply
Tell me more
To activate your insights, we just need a few details and someone from our team will contact you.
Every CISO wants to enforce least privilege, but StrongDM makes it achievable. StrongDM identifies and revoked permissions that have not been used in the past 90 days My team is more efficient and I'm armed with evidence that proves we're narrowing our attack surface"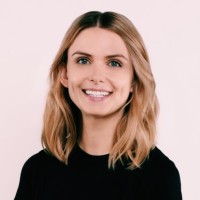 Katie Kedoux
CISO, Attentive Mobile