The Secure Access Maturity Model provides a logical progression for adopting and becoming more mature with your infrastructure access. Each stage contains critical pieces of access security that build on each other, to ultimately enable Dynamic Access Management (DAM) with the ability to easily manage access to your entire stack in a safe, auditable, and secure way.
Each of the four levels represents a significant benchmark in your access management journey (see image below).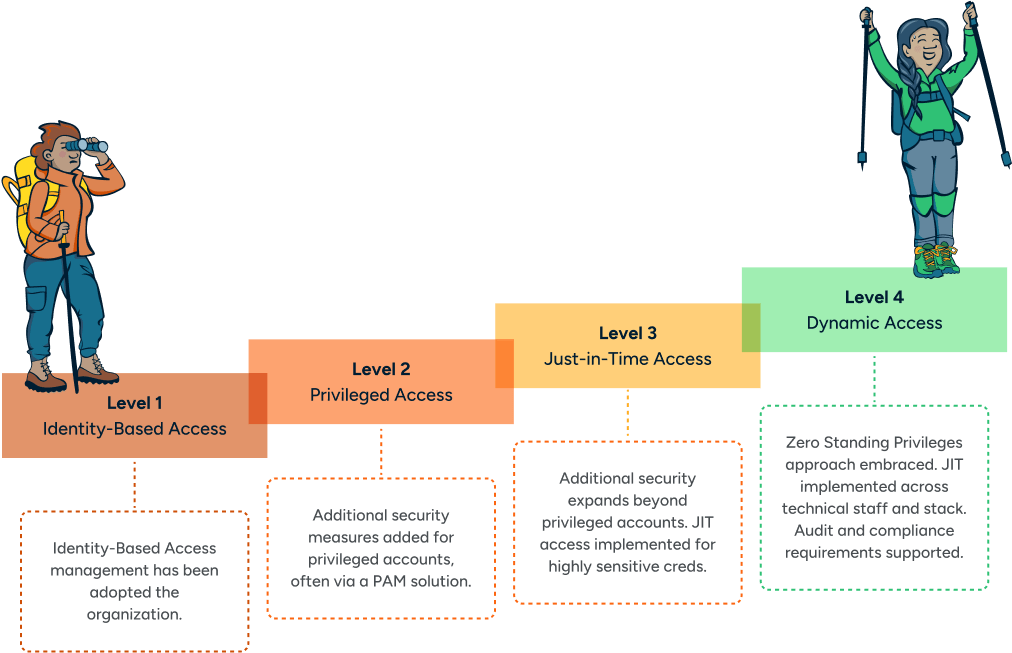 The Secure Access Maturity Model is an additive approach to achieving Dynamic Access Management. That's a fancy way of saying that each level builds on the prior level. There is, however, one exception—and that's the possibility to skip Level 2.
The ultimate goal is to have your access management become as dynamic as your organization. As people, roles, and technology change, you should have the ability to adjust access dynamically in order to support those changes. The Secure Access Maturity Model provides a path from identity-based access through to Dynamic Access and includes a breakdown of key components across the journey.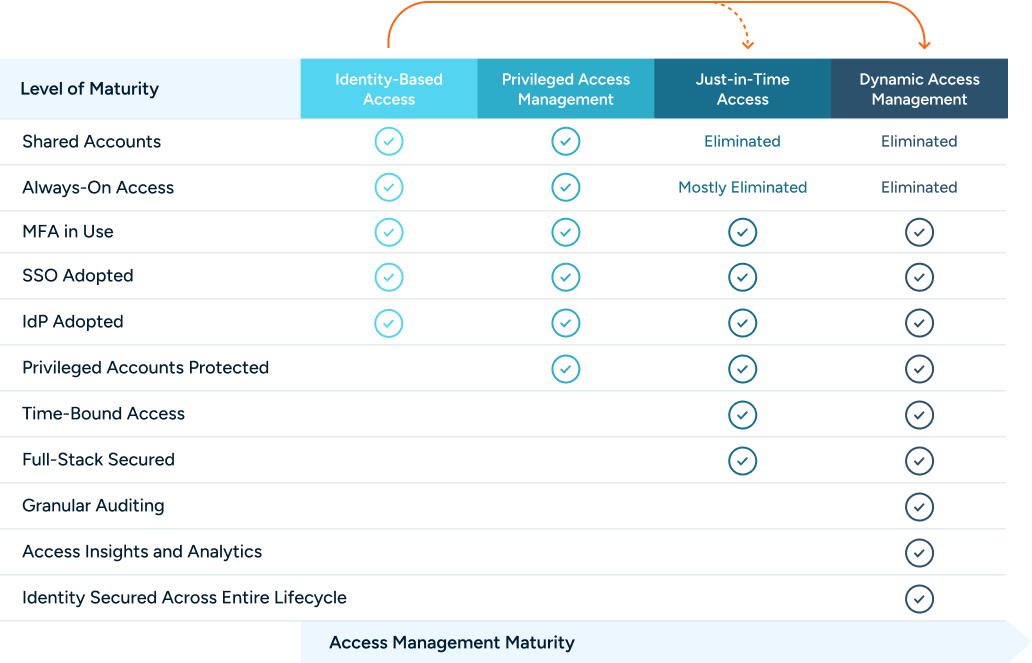 Understanding the Secure Access Maturity Model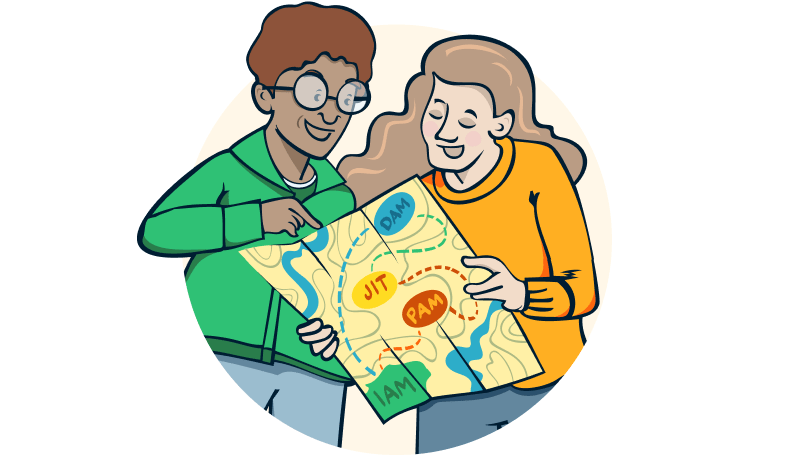 The following sections break down each level of the Secure Access Maturity Model into:
Access Lifecycle: The lifecycle of credentials typically seen at that level
Attributes: The characteristics of access associated with that level
Technologies: The common technology categories needed to support each level.
By understanding these three dimensions, and where your organization fits within them, it's possible to find where you exist on the Secure Access Maturity Model, as well as identify the steps needed to level up.
Breaking down the Secure Access Maturity Model