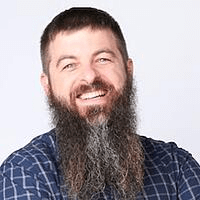 Justin McCarthy
CTO & Co-founder
Watch strongDM's CTO Justin McCarthy as he discusses the current state and challenges of infrastructure access and his vision for modern access management.
This presentation details how strongDM can integrate with identity providers to deliver a single source of truth for provisioning. We then take a deep-dive into how attribute-based access controls enforce a powerful set of access rules based on attributes like tags, and how strongDM helps growing teams simplify access management workflows and accelerate development cycles, all while supporting Zero Trust security for hybrid and multi-cloud environments.
In this presentation, Justin will cover:
Current State of Infrastructure access
What is Modern Access Management
Attribute and rule-based access control
User Provisioning
Demo!