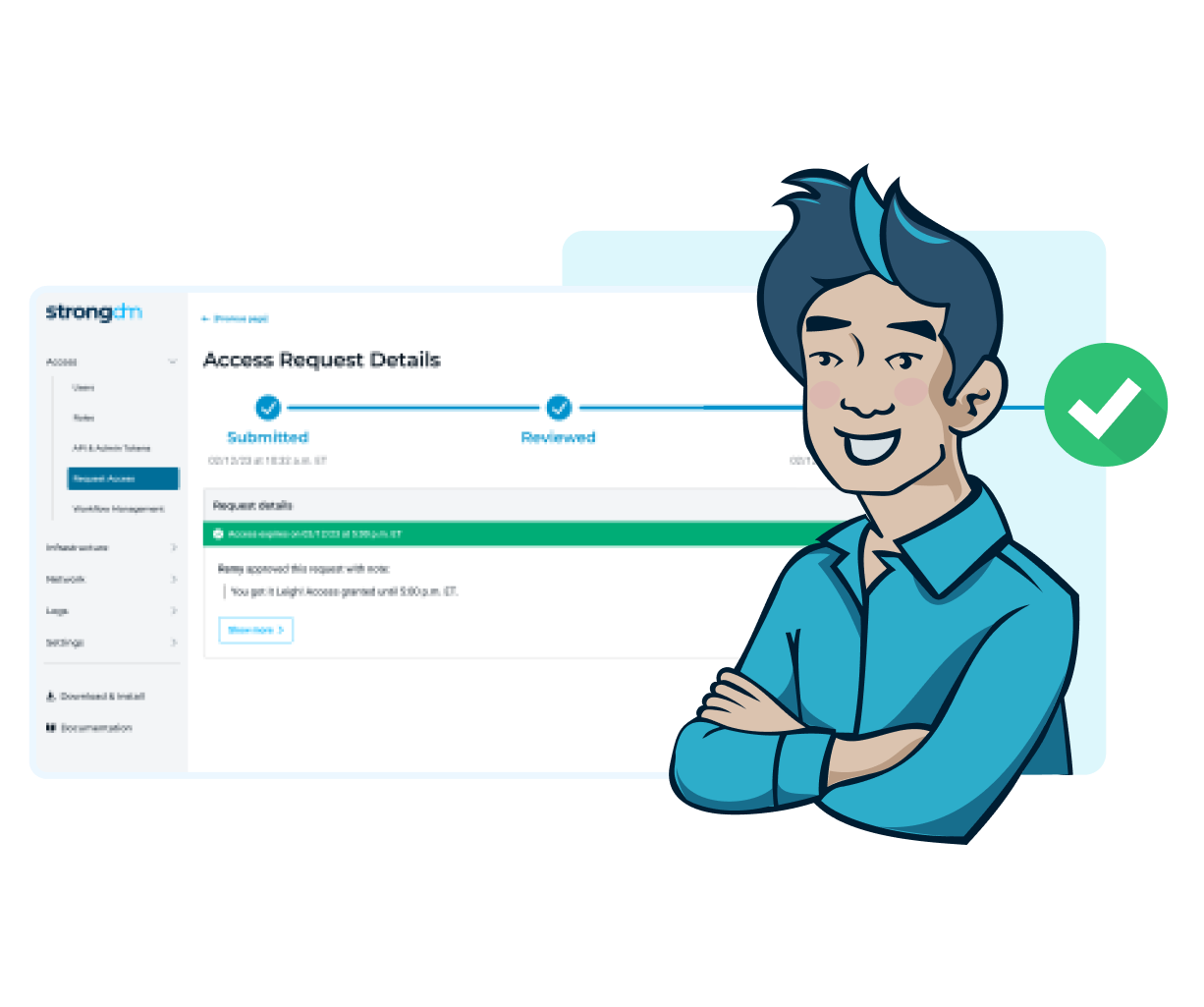 Confident Access
Individualized access for each user gives admins the confidence to say 'yes' by default.
Revoke access in real time when it is no longer needed.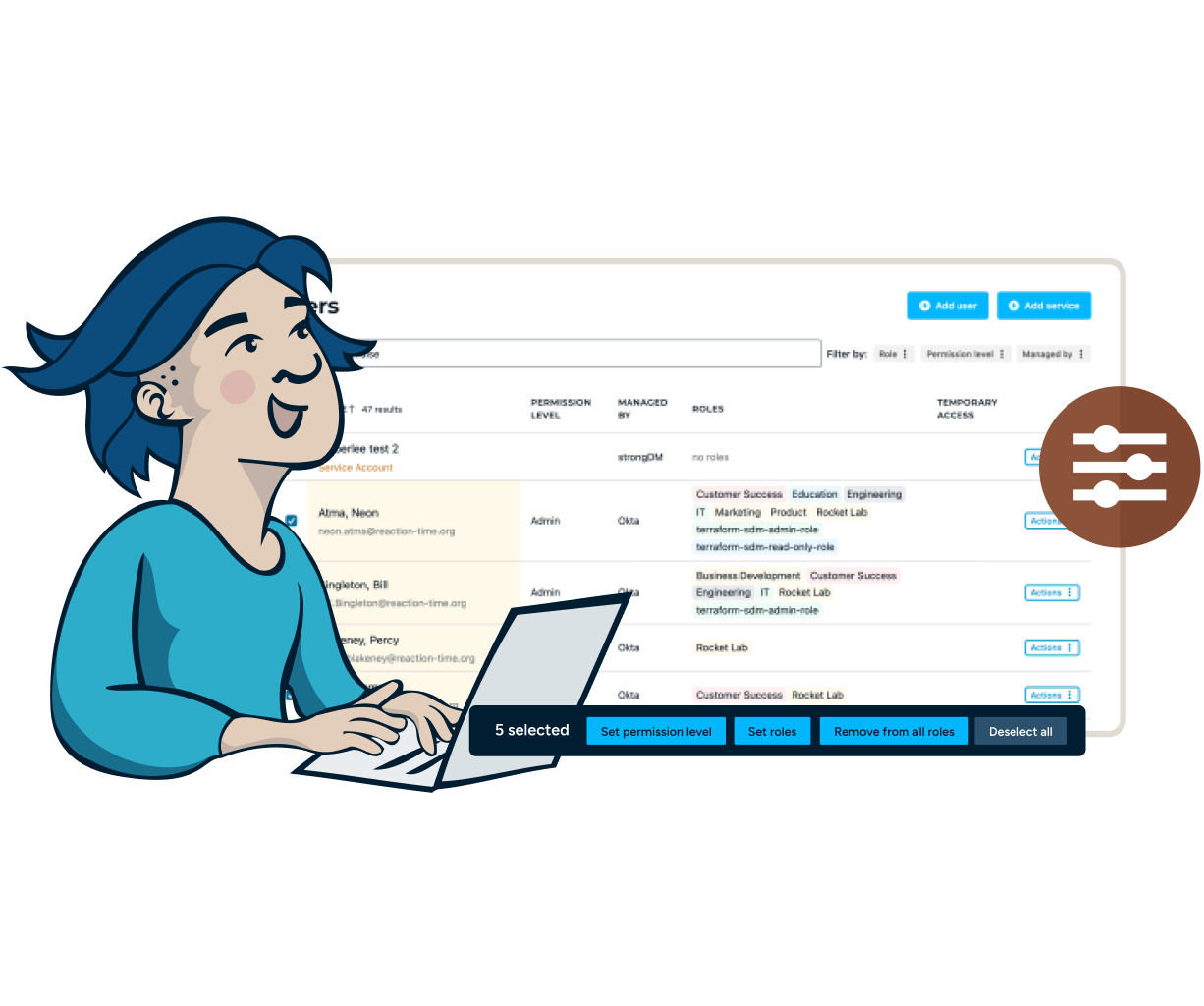 Precise Control
Easily track and manage every permission with automated just-in-time, temporary, role-based and attribute-based access.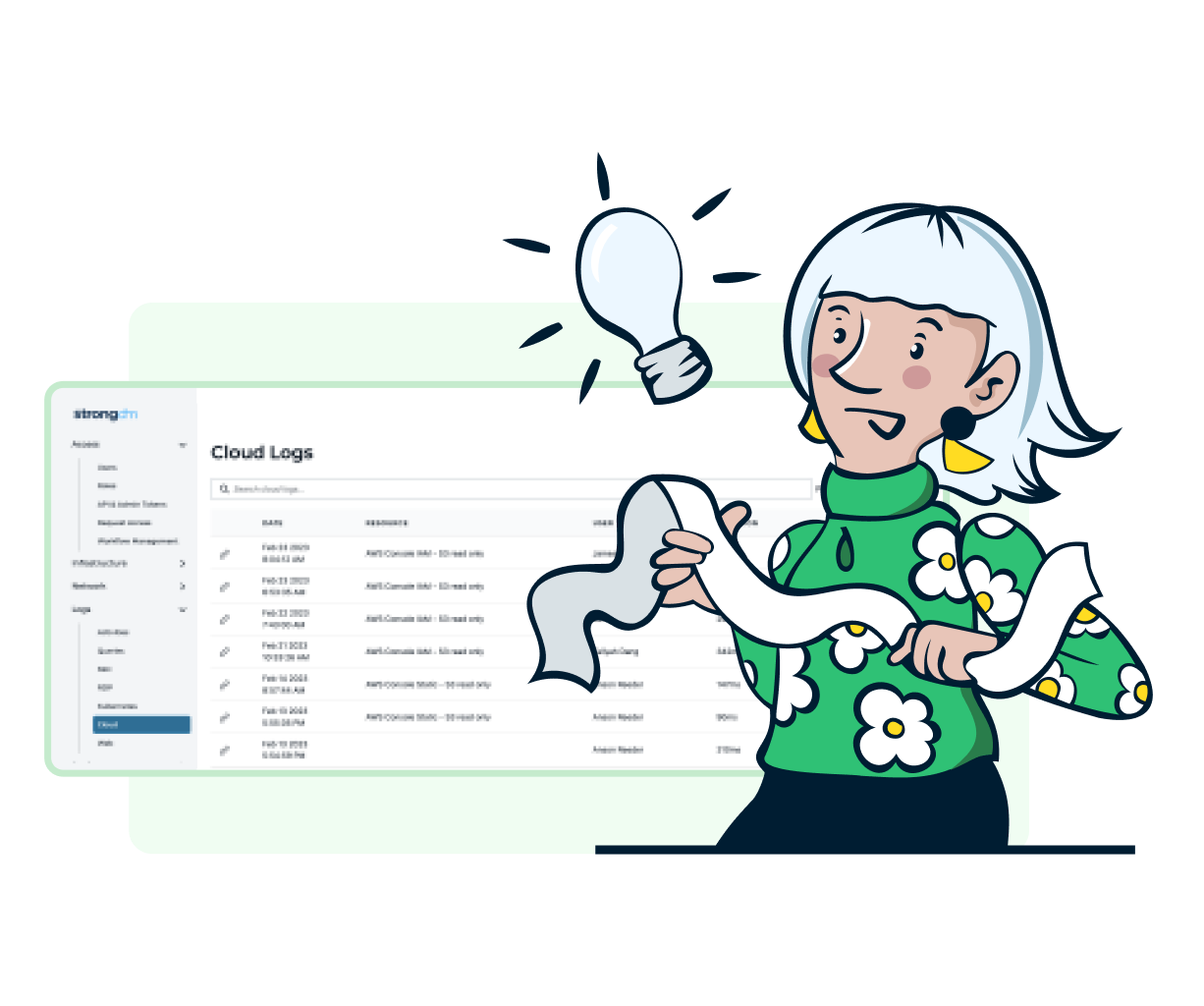 Total Visibility
Capture and record the precise details of every single session, query, and command and with immediate answers to auditors' questions. Gain insight into what your users are accessing and why with robust reporting.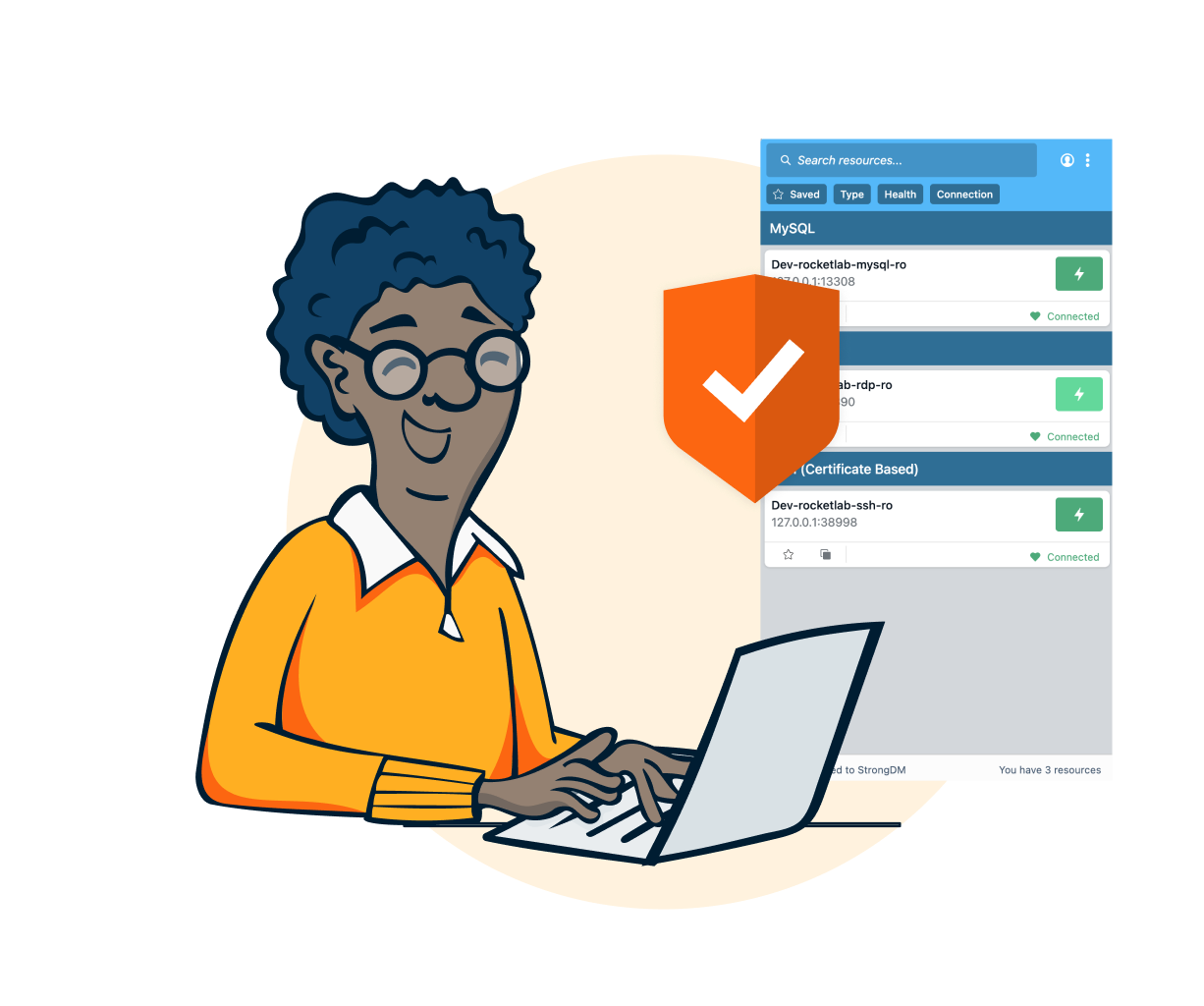 Secure by Design
Enhance your overall security posture by taking keys and credentials out of end-users hands (and devices). Eliminate gaps in your audit log by unifying all access management in a single platform.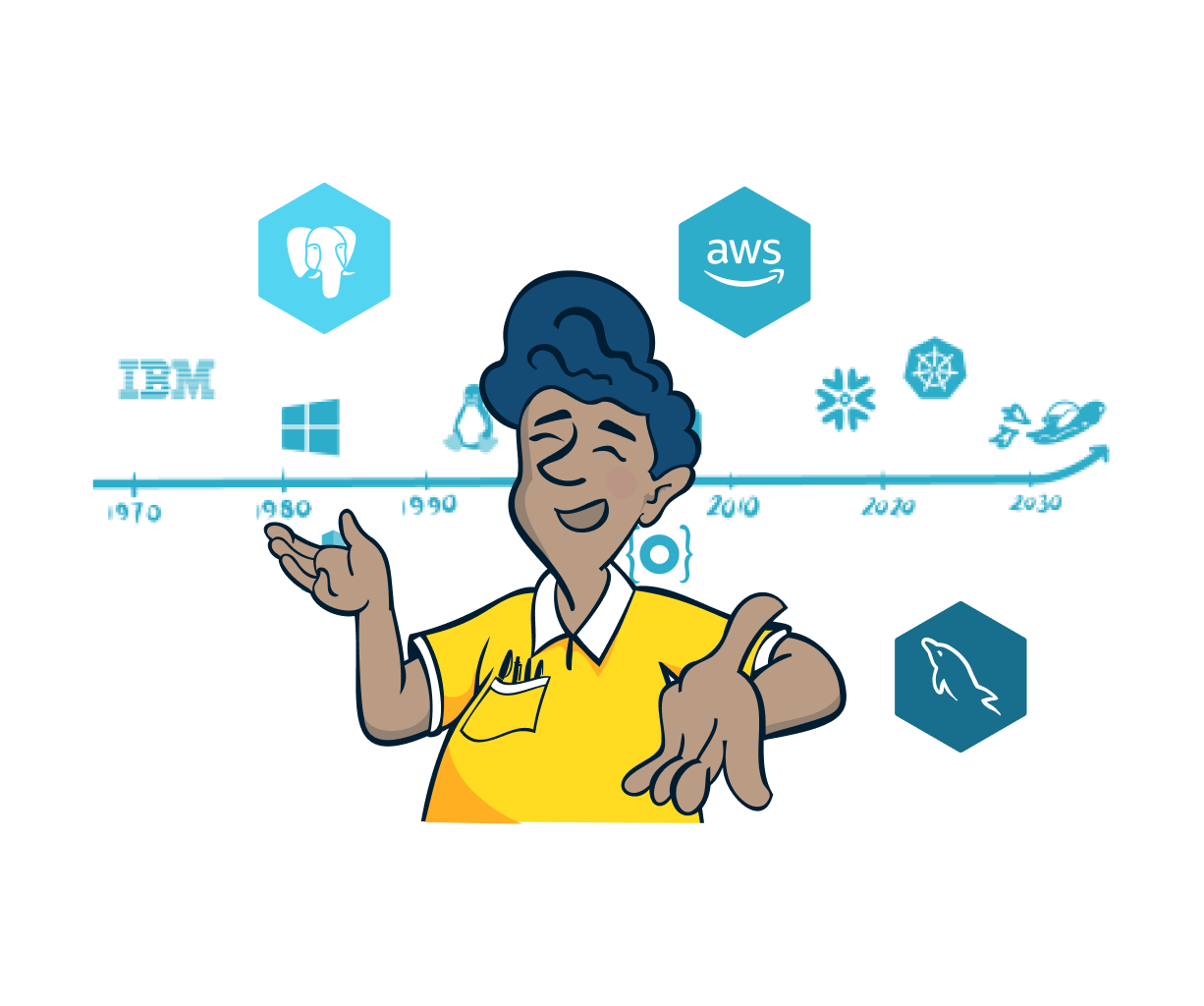 Works with Everything
Seamlessly and securely integrate with modern (and legacy) databases, servers, protocols, and the tools your team needs -- both in the cloud and on-prem.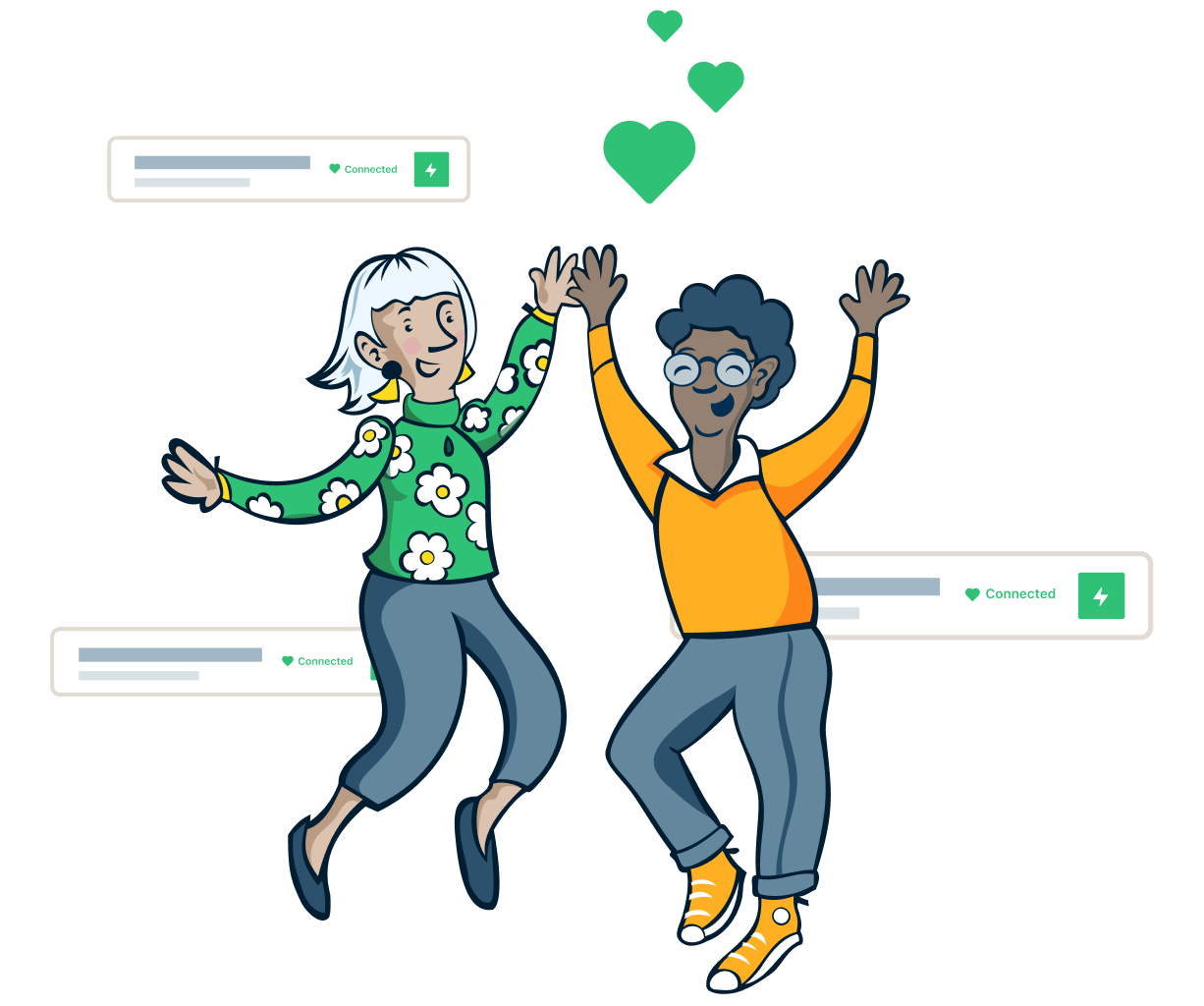 Superior User Experience
Employees don't circumvent security because access is on-time, every time.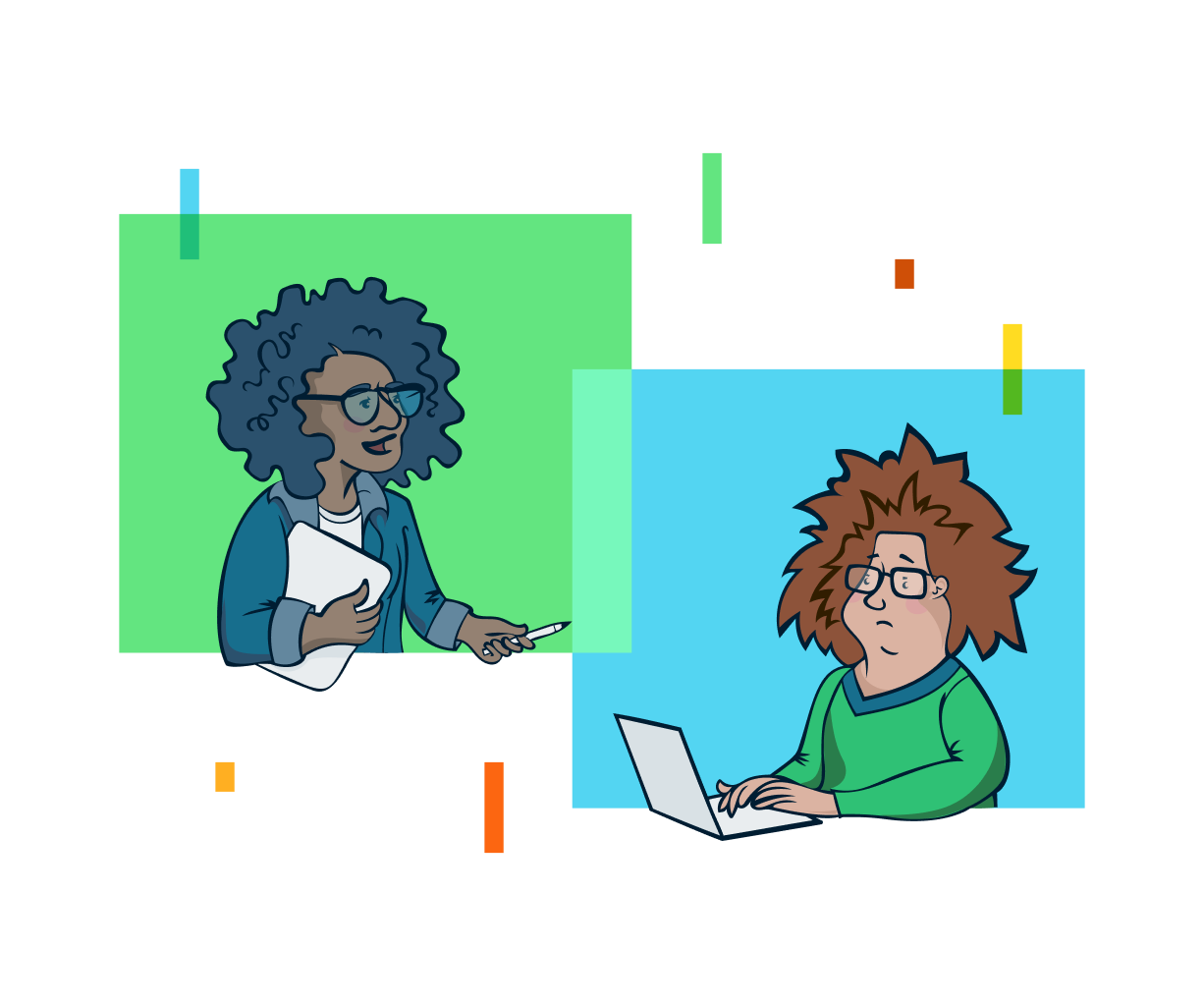 Exceptional Customer Support
Active and knowledgeable DevOps practitioners are available every step of the way to ensure rapid deployment and frictionless adoption.
Capture and record all the precise details of every single session, query, and command
across your entire stack
Free for 14 days. No credit card required.