Easy Infrastructure Access.
No MacGyvers needed.
The days of cobbling together point solutions to get AuthN, AuthZ, networking, and auditing across your stack are gone. strongDM is one harmonious platform with every service you need - no paper clips or chicken wire required.

Vivek Desai
SVP Engineering at Olive
"From a compliance point of view, I have no users in my data layer. It's a phenomenal security posture. I can go in with my head held high to any healthcare organization in the world and tell them the data layer security is on par with, and above, most regulatory requirements."
Works for past, present, and future environments.
strongDM was designed from day one to work with any infrastructure. Whether it's Sybase or Kubernetes, data centers or the newest cloud, it just works.

Loved by users and admins alike.
strongDM is happily used by everyone because it gives everyone exactly what they need without getting in anyone's way


Kellen Anker
Infrastructure Engineer, Olive
strongDM's vastly superior user experience was a major factor in our decision. End users no longer need to authenticate to individual data sources, and requests for new data access are easier to fulfill. And the experience for our customer support engineers has simplified tremendously.
We're obsessed with the customer experience. Because we are one ourselves.
Every one of our support engineers is a practitioner so that we troubleshoot quickly and precisely to support you, and not just our product.

Al Wiesner,
Sr. DevOps Engineer, Starburst Data
I love strongDM's customer support. During the POC, the support teams were extremely responsive to questions. What surprised me was the relationship didn't change once I became a customer. With strongDM, how they treat you is just how they treat you.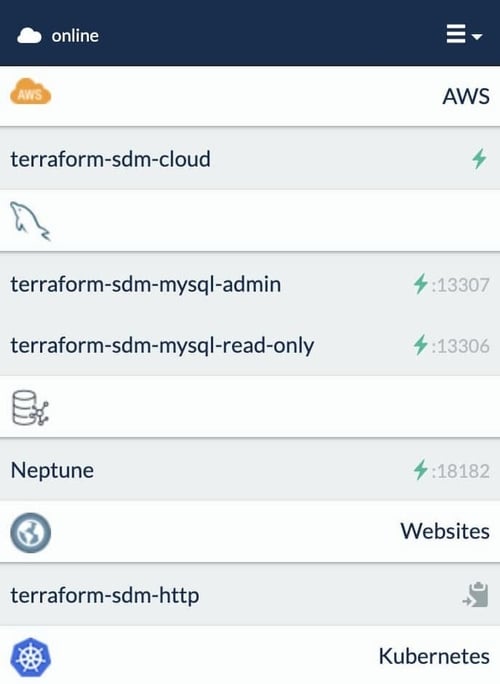 Connect your first server or database in 5 minutes. No kidding.