Why StrongDM?
By pioneering the car-as-a-service (CaaS) concept, Fair.com gives customers the freedom to drive the car they want for as long as they want and the flexibility to walk away at any time. Consumers who crave fairness and transparency have flocked to Fair.com as a result.
Since raising $1.5 billion in funding, Fair.com has grown the team by 319%. That kind of growth adds complexity and challenge for their platform engineering and information security teams, who struggle to enforce strict security without slowing down team productivity.
Fair.com turned to StrongDM to simplify the onboarding and offboarding process for technical staff who need access to databases, servers, and Kubernetes clusters.
Reduce risk
Before deploying StrongDM, a developer accidentally committed a key to GitHub. It was a challenge to rotate keys for the entire engineering team. Since deploying StrongDM, Fair never distributes the underlying keys or credentials to staff. Instead, staff authenticate to any database, server or k8 cluster using Fair's SSO (Okta). This ensures an incident like that would never happen again.
Total Transparency
StrongDM's audit functionality provides peace of mind that every permission change and employee query is automatically logged and instantly accessible.
If an incident ever occurred or an auditor asked, Fair would have all the evidence necessary to begin an investigation without delay.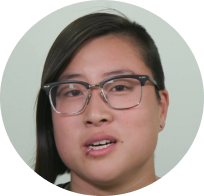 It's really nice for me personally to be able to say, `You need access to this db? Great, granted it in StrongDM. You're good to go.'
Catherine Cai
Director of Platform Engineering, Fair