Co-founder / CCO
Last updated on:
December 20, 2022
Love ❤️ DevSecOps?
Get tips, guides, tutorials, & more in your inbox.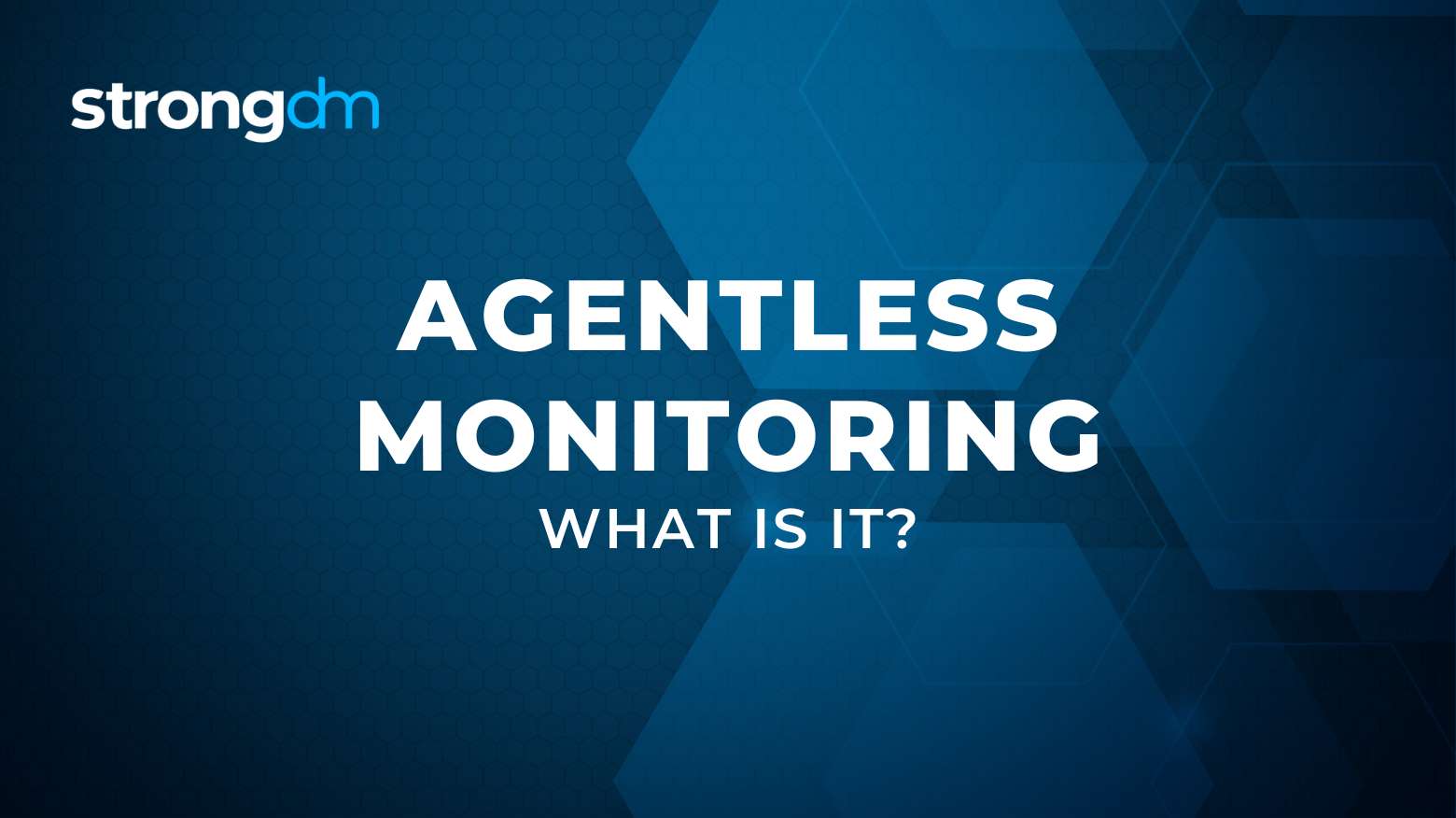 What is Agentless Monitoring?

Agentless monitoring is a form of IT monitoring that does not require the installation of a software agent. Agentless monitoring protocols or APIs collect data and performance metrics from infrastructure, devices, and applications. Without the need to install agents on servers or devices, agentless monitoring offers scalability and ease of maintenance.
Software agents installed on servers are a common tool for monitoring IT infrastructure. They collect various performance metrics about infrastructure and applications. These metrics upload to a management server for storage, alerting, analysis, and reporting.

Installing and maintaining agent software on numerous servers can be time-consuming and costly. As the number of IT assets grows, the use of agents becomes increasingly difficult to scale. Another drawback is that IT staff cannot install agents in PaaS and IaaS (cloud) environments.

These drawbacks have driven the shift towards agentless monitoring. Agentless monitoring relies on APIs as well as protocols such as:
SSH (Secure Shell)

SNMP (Simple Network Management Protocol)

WMI (Windows Management Instrumentation)

HTTP/S (Hypertext Transfer Protocol Secure)

JMX (Java Management Extensions)
With agentless monitoring, the main appliance will typically query the operating system of each asset through these APIs and protocols. Preset permissions will enable the collection of the desired metrics.
Agentless Monitoring Key Takeaways:
Agentless monitoring does not require the installation of software agents on servers and devices.

Agentless monitoring gathers performance metrics through the use of APIs or protocols such as SNMP, SSH, and WMI.

Benefits of agentless monitoring include convenience, scalability, and use in PaaS and IaaS environments.
---
About the Author
Schuyler Brown, Co-founder / CCO, began working with startups as one of the first employees at Cross Commerce Media. Since then, he has worked at the venture capital firms DFJ Gotham and High Peaks Venture Partners. He is also the host of Founders@Fail and author of Inc.com's "Failing Forward" column, where he interviews veteran entrepreneurs about the bumps, bruises, and reality of life in the startup trenches. His leadership philosophy: be humble enough to realize you don't know everything and curious enough to want to learn more. He holds a B.A. and M.B.A. from Columbia University. To contact Schuyler, visit him on LinkedIn.