Director, Global Customer Engineering
Last updated on:
December 14, 2022
Love ❤️ DevSecOps?
Get tips, guides, tutorials, & more in your inbox.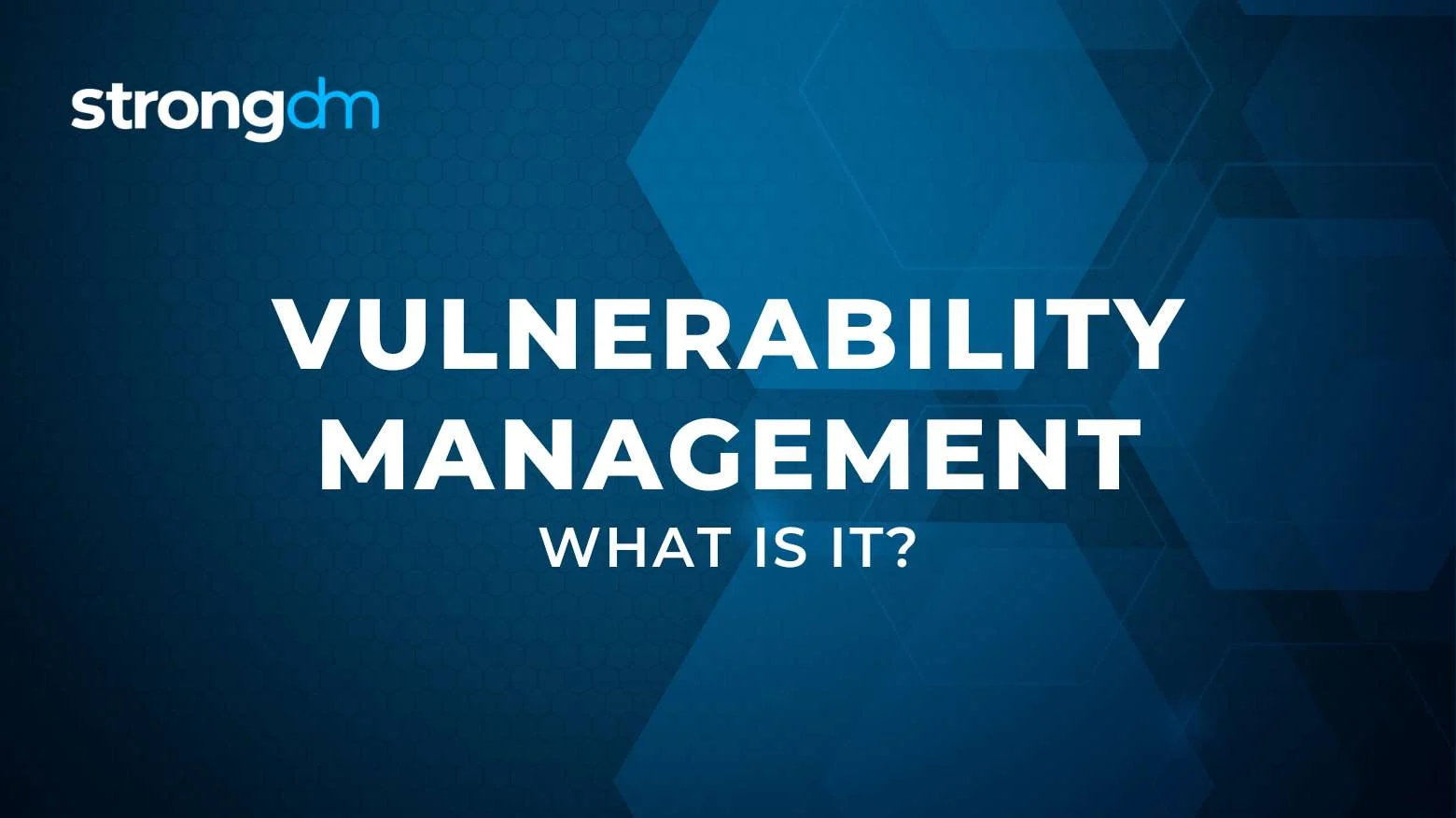 What is Vulnerability Management?

Vulnerability management (VM) is the proactive, cyclical practice of identifying and fixing security gaps. It typically leverages scanning software to pinpoint vulnerabilities in endpoints, applications, operating systems, and so forth. Security teams may apply patches or reconfigure settings, for example, to eliminate vulnerabilities before attackers can exploit them.
Vulnerability management is an ongoing practice requiring frequent rounds of scanning, assessment, and remediation. Each vulnerability-management cycle involves multiple steps.

Before implementing a VM program, security teams often need to complete pre-work.

During the pre-work stage, security professionals must:
Determine the program's scope

Assign roles and duties

Choose tools for assessing vulnerability

Set policies and SLAs

Identify cyber asset context sources
Once the pre-work phase is completed, the actual VM process can begin. Vulnerability management involves the following key steps:

Assess: Discover assets and complete a network- and/or agent-based scan. This step should be repeated automatically on a regular basis. Organizations may also choose a scan-less vulnerability-assessment solution that runs constantly to identify security gaps.

Prioritize: Prioritize different assets based on how critical they are to the organization. Security teams and scanning solutions often rely on the Common Vulnerability Scoring System (CVSS), which scores vulnerabilities on a scale from 0.0 to 10.0.

Take action: Remediate vulnerabilities based on their risk priority. This may involve patching or reconfiguration.

Validate: Verify that remediation is successful through additional scanning and IT reporting.

Report: Provide reporting on vulnerabilities and risks identified to IT, executives, and the C-suite.

Timely repetition of the VM process is important in order to avert threats and exploitation. Network-based scanners can take a long period of time to complete a scan and consume a lot of bandwidth. Thus, many organizations now opt for solutions that rely on a lightweight agent rather than a network.
Vulnerability Management Key Takeaways:
Vulnerability management proactively identifies and addresses security gaps to prevent exploitation.

Five basic steps of VM are: Assess, prioritize, take action, validate, report.

Security teams and scanning solutions score vulnerabilities based on their risk level.

Remediation of vulnerabilities often includes patches or reconfiguration of security settings.

Vulnerability management is cyclical, with the process repeated frequently.
---
About the Author
Andrew Magnusson, Director, Global Customer Engineering, has worked in the information security industry for 20 years on tasks ranging from firewall administration to network security monitoring. His obsession with getting people access to answers led him to publish Practical Vulnerability Management with No Starch Press in 2020. He holds a B.A. in Philosophy from Clark University, an M.A. in Philosophy from the University of Connecticut, and an M.S. in Information Management from the University of Washington. To contact Andy, visit him on LinkedIn.