Director, Global Customer Engineering
Last updated on:
December 13, 2022
Love ❤️ DevSecOps?
Get tips, guides, tutorials, & more in your inbox.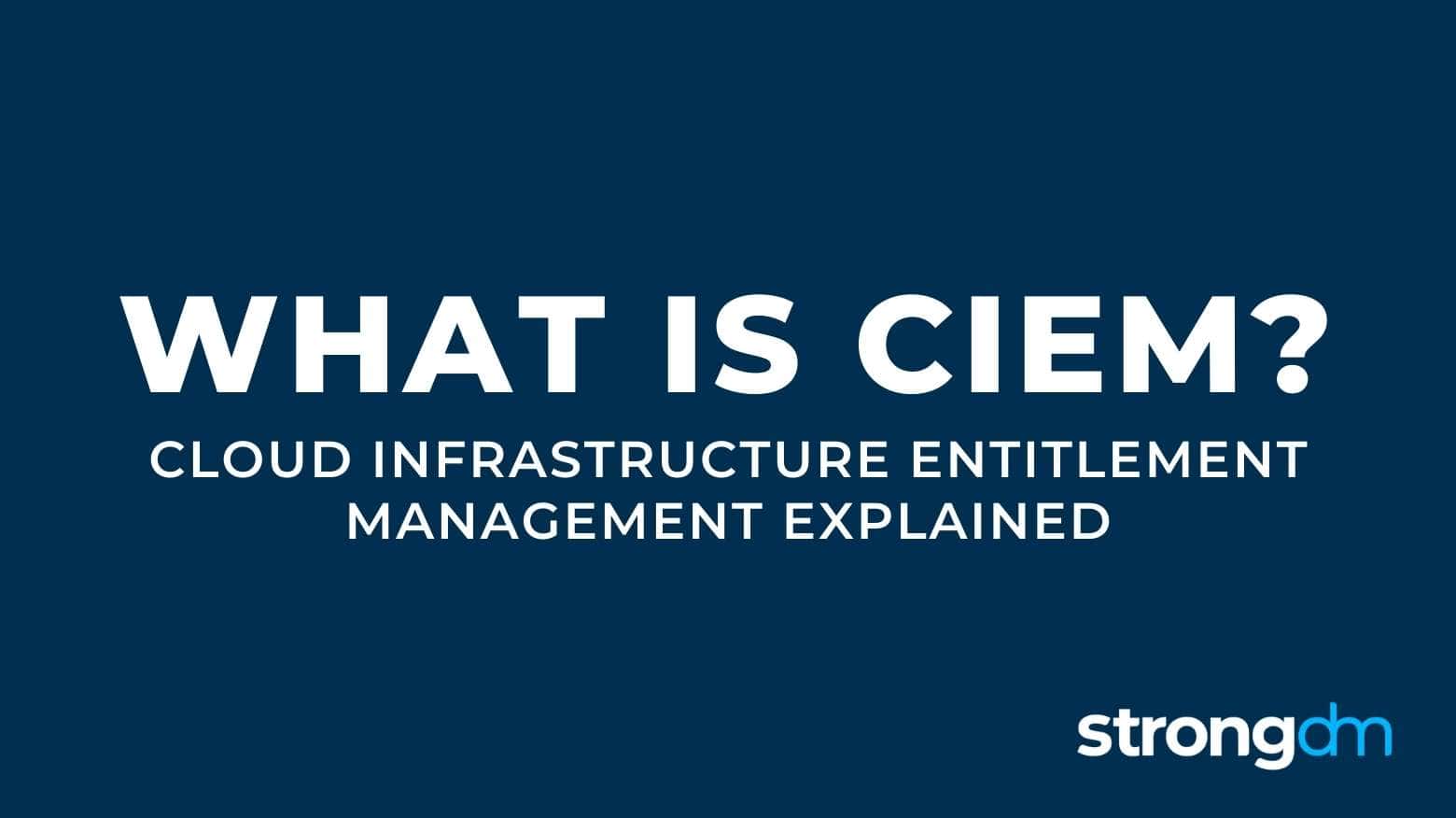 Cloud Infrastructure Entitlement Management (CIEM, pronounced "kim"), also called Cloud Identity Governance (CIG), is a category of specialized software-as-a-service (SaaS) solutions that automate the detection, analysis, and mitigation of cloud infrastructure access risk across hybrid and multi-cloud environments.
CIEM systematically manages and protects access rights and permissions within the cloud by applying the principle of least privilege (PoLP) to cloud entitlements. Entitlements determine what permissions a cloud identity (e.g., human users, connected devices, or artificial intelligence that has access to the cloud on behalf of a human) has within the cloud network. An entitlement sets the boundaries on what tasks a cloud identity can perform and which resources it can access on an organization's cloud infrastructure.

CIEM delivers four key functions: visibility of entitlements, rightsizing of cloud permissions, advanced analytics, and compliance automation. CIEM is part of a robust modern cloud security strategy that is delivered alongside other distinct solutions like Cloud Security Posture Management (CSPM) and Cloud Access Service Brokers (CASBs).
You may also like, What is CIEM? Definition, Benefits, Limitations & More.
---
About the Author
Andrew Magnusson, Director, Global Customer Engineering, has worked in the information security industry for 20 years on tasks ranging from firewall administration to network security monitoring. His obsession with getting people access to answers led him to publish Practical Vulnerability Management with No Starch Press in 2020. He holds a B.A. in Philosophy from Clark University, an M.A. in Philosophy from the University of Connecticut, and an M.S. in Information Management from the University of Washington. To contact Andy, visit him on LinkedIn.