Co-founder / CCO
Last updated on:
January 12, 2023
Love ❤️ DevSecOps?
Get tips, guides, tutorials, & more in your inbox.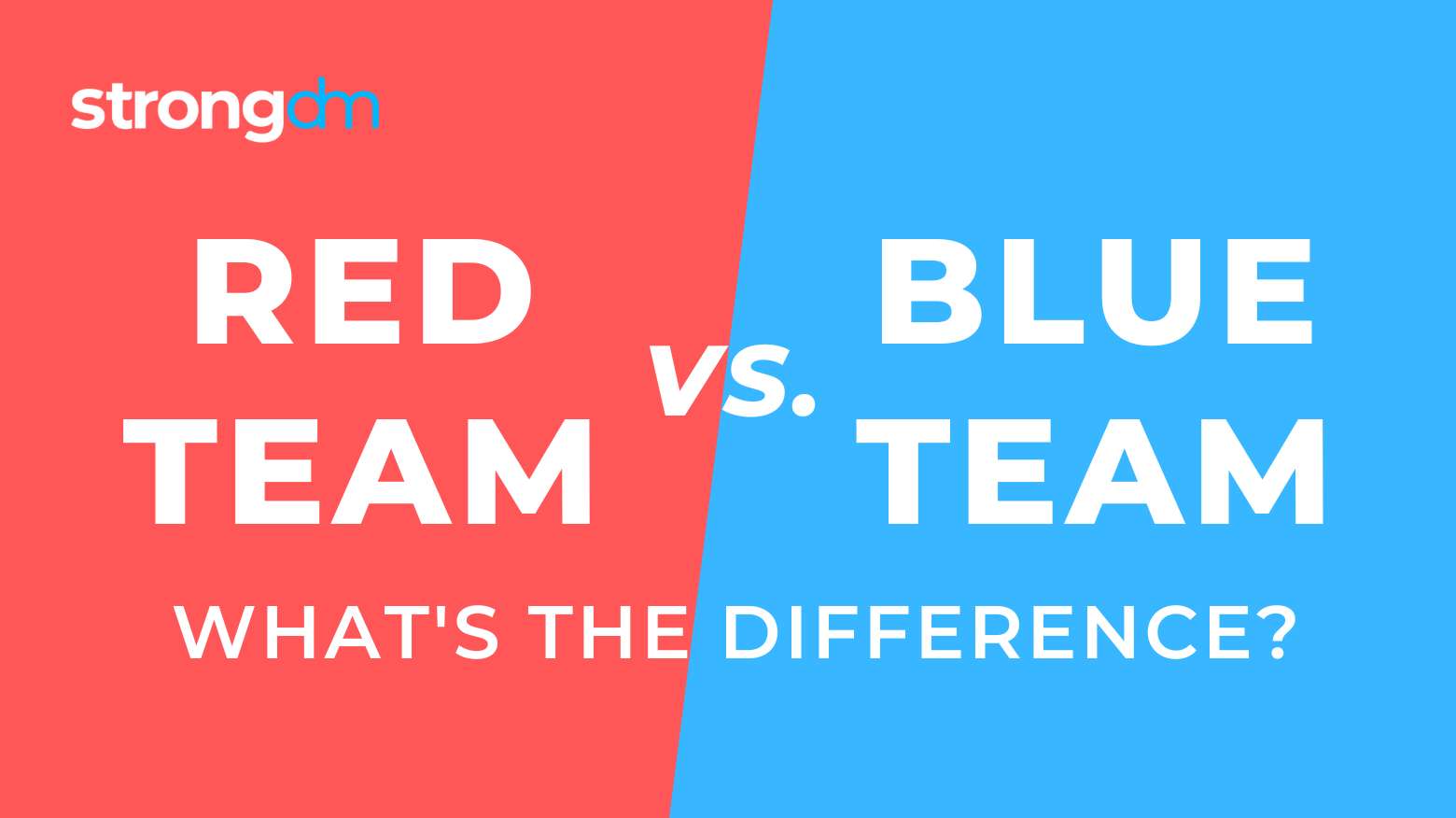 What Is Red Team vs. Blue Team?

"Red team vs. blue team"

is a cybersecurity drill during which one group, dubbed the "red team," simulates the activities of cyberattackers. A separate group, dubbed the "blue team," defends against the red team's attacks. This helps organizations test their defense capabilities against real-world attack techniques, discover vulnerabilities, and develop remedies.
Red Team vs. Blue Team: What's the Difference?
A red team vs. blue team cybersecurity drill, as its name implies, involves two opposing teams: red and blue.
What Is a Red Team?
The red team is made up of knowledgeable security professionals or ethical hackers who perform penetration testing on an organization's defenses. They employ the tactics, techniques, and procedures (TTPs) of malicious actors in an attempt to compromise security. The red team often refers to the MITRE ATT&CK Framework, a globally-accessible knowledge base of attack methods in use in the real world. TTPs may include theft of user credentials, social engineering, infecting the host with malware, exfiltrating data, and so on.
What Is a Blue Team?
The blue team is composed of incident responders who defend against the red team's attacks. During the drill, this group evaluates the organization's measures for prevention, detection, and remediation of attacks. They may look at specific metrics such as "breakout time"—the interval between when an attacker compromises the first machine and their successful move to additional machines on a network. Noting how defense measures perform, the blue team advises the security team on any weaknesses and suggests potential remedies.
It can be helpful for both teams to work closely to report the test's findings to all stakeholders.
Red team vs. blue team exercises help organizations:
Identify weak points in technologies, practices, systems, and people.

Formulate effective improvements in defense processes from prevention to remediation.

Foster collaboration between team members, and develop their experience and skills in responding to attacks in a low-risk setting.
Red Team vs. Blue Team Key Takeaways:
Red team vs. blue team exercises test defenses against real-world attack types in a safe, low-risk environment.

Typically, the red team consists of security experts or ethical hackers, while the blue team consists of incident responders.

The exercise helps organizations discover security vulnerabilities and develop effective remedies.

It also fosters collaboration and builds team members' skills in responding to attacks.
---
About the Author
Schuyler Brown, Co-founder / CCO, began working with startups as one of the first employees at Cross Commerce Media. Since then, he has worked at the venture capital firms DFJ Gotham and High Peaks Venture Partners. He is also the host of Founders@Fail and author of Inc.com's "Failing Forward" column, where he interviews veteran entrepreneurs about the bumps, bruises, and reality of life in the startup trenches. His leadership philosophy: be humble enough to realize you don't know everything and curious enough to want to learn more. He holds a B.A. and M.B.A. from Columbia University. To contact Schuyler, visit him on LinkedIn.