Director, Global Customer Engineering
Last updated on:
December 13, 2022
Love ❤️ DevSecOps?
Get tips, guides, tutorials, & more in your inbox.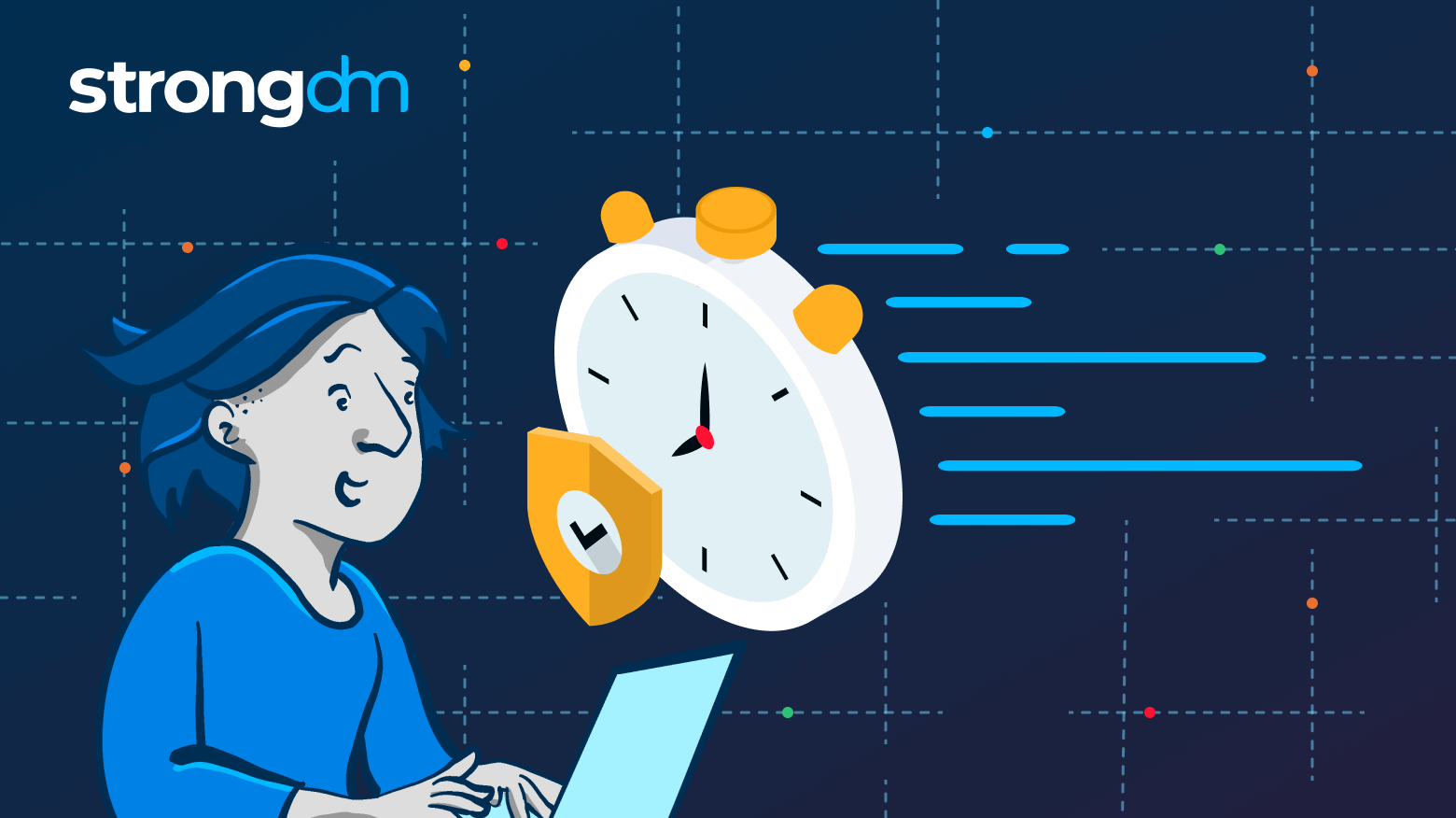 Just-in-time (JIT) access is a feature of privileged access management (PAM) solutions to grant users access to accounts and resources for a limited time when they need them. It reduces the risks associated with giving users more privileges than they require by providing this access only when it's required.
Just-in-time access applies the principle of least privilege (PoLP) to reduce the risk of standing privileges (also called "always-on access"), where users have unlimited access to accounts, resources, and servers.

Enterprises can make all access temporary by default so that no one has permanent access to mission-critical systems. This way, they can ensure that a user or level of privilege at the time of connection is valid.

If an organization grants users unlimited access to accounts and systems, this creates opportunities for cyberattacks. Low-level accounts shouldn't have access to your critical infrastructure for too long. Also, the credentials of top-level accounts — such as administrator accounts — are a key target when it comes to cyberattacks.

When these privileged accounts and systems have "always-on" access, they become vulnerable to cybercrimes:
Account owners can misuse them by giving out their credentials to cybercriminals
These attackers can access critical resources without being discovered quickly
Critical information can become exposed to attackers or users even after they've left an organization
By providing JIT access, you only allow users limited access to particular accounts and resources when they need them. This reduces risk since these privileges will expire automatically after a set time.
You may also like Just-In-Time Access (JIT): Meaning, Benefits, Types & More.
---
About the Author
Andrew Magnusson, Director, Global Customer Engineering, has worked in the information security industry for 20 years on tasks ranging from firewall administration to network security monitoring. His obsession with getting people access to answers led him to publish Practical Vulnerability Management with No Starch Press in 2020. He holds a B.A. in Philosophy from Clark University, an M.A. in Philosophy from the University of Connecticut, and an M.S. in Information Management from the University of Washington. To contact Andy, visit him on LinkedIn.