Director, Global Customer Engineering
Last updated on:
December 13, 2022
Love ❤️ all things cyber security?
Get tips, guides, tutorials, & more in your inbox.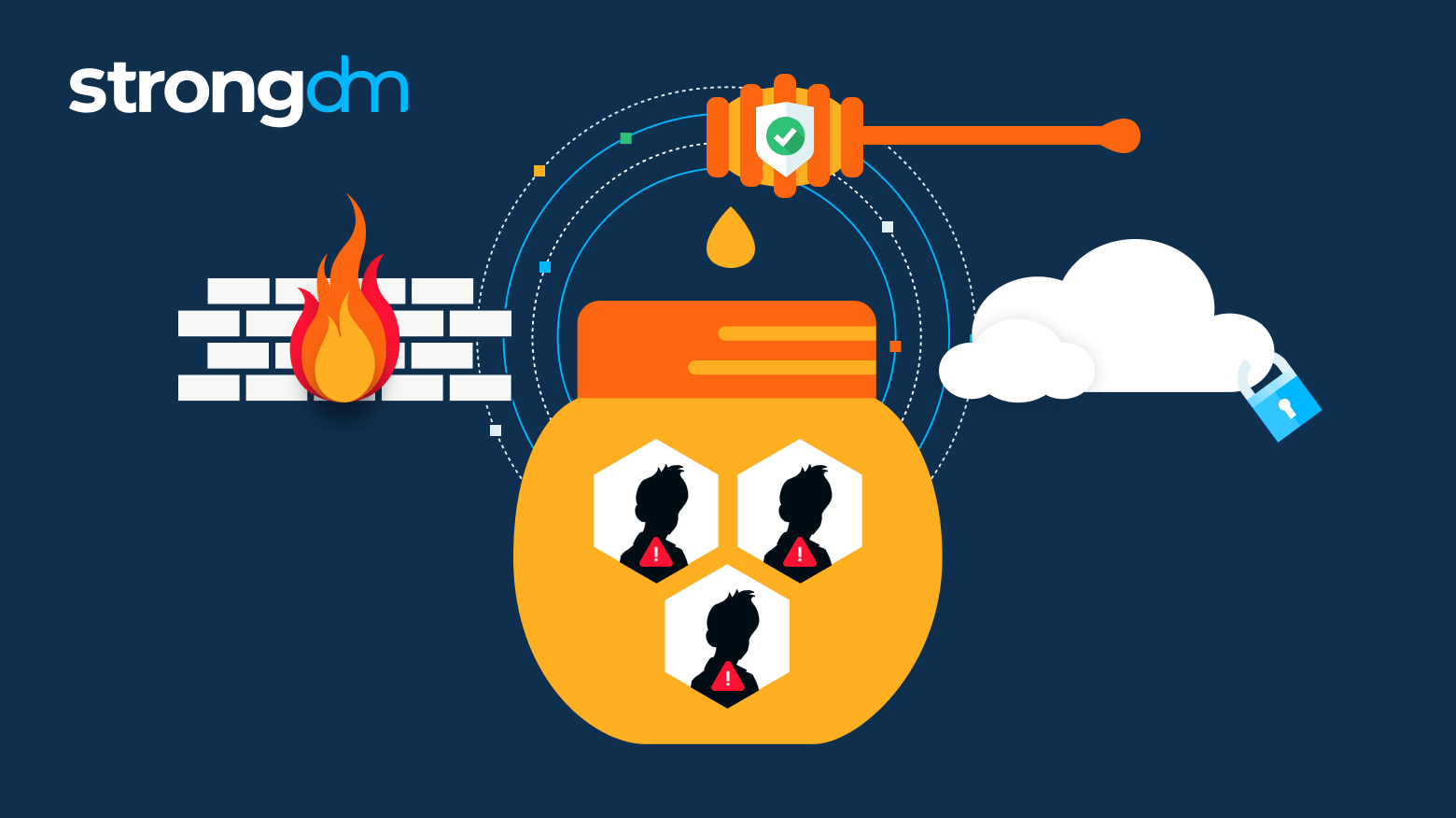 A honeypot is a phony digital asset designed to look like a poorly-guarded, valuable asset. The goal is to trick cyber attackers into targeting the vulnerable honeypot, which deflects attention away from critical assets, alerts companies to when and what type of attack is occurring, and enables them to mitigate the risk before important network security perimeters are compromised.
As a cyber attacker enters the decoy tool—for example, a honeypot security server—and tries to gain access to data and systems, the honeypot then detects and deflects their actions away from the real network. Not only do honeypots enable companies to prevent attacks on critical assets, they're also able to collect valuable data from real attacks to help them improve their security posture for future attacks.
In pure research settings or government sting operations, organizations use honeypot espionage to gain a deep understanding of cyber-attack techniques and even thwart large-scale criminal operations.
You may also like What Is a Honeypot? How Trapping Bad Actors Helps Security.
---
About the Author
Andrew Magnusson, Director, Global Customer Engineering, has worked in the information security industry for 20 years on tasks ranging from firewall administration to network security monitoring. His obsession with getting people access to answers led him to publish Practical Vulnerability Management with No Starch Press in 2020. He holds a B.A. in Philosophy from Clark University, an M.A. in Philosophy from the University of Connecticut, and an M.S. in Information Management from the University of Washington. To contact Andy, visit him on LinkedIn.