Chairman of the Board
Last updated on:
February 9, 2023
Love ❤️ DevSecOps?
Get tips, guides, tutorials, & more in your inbox.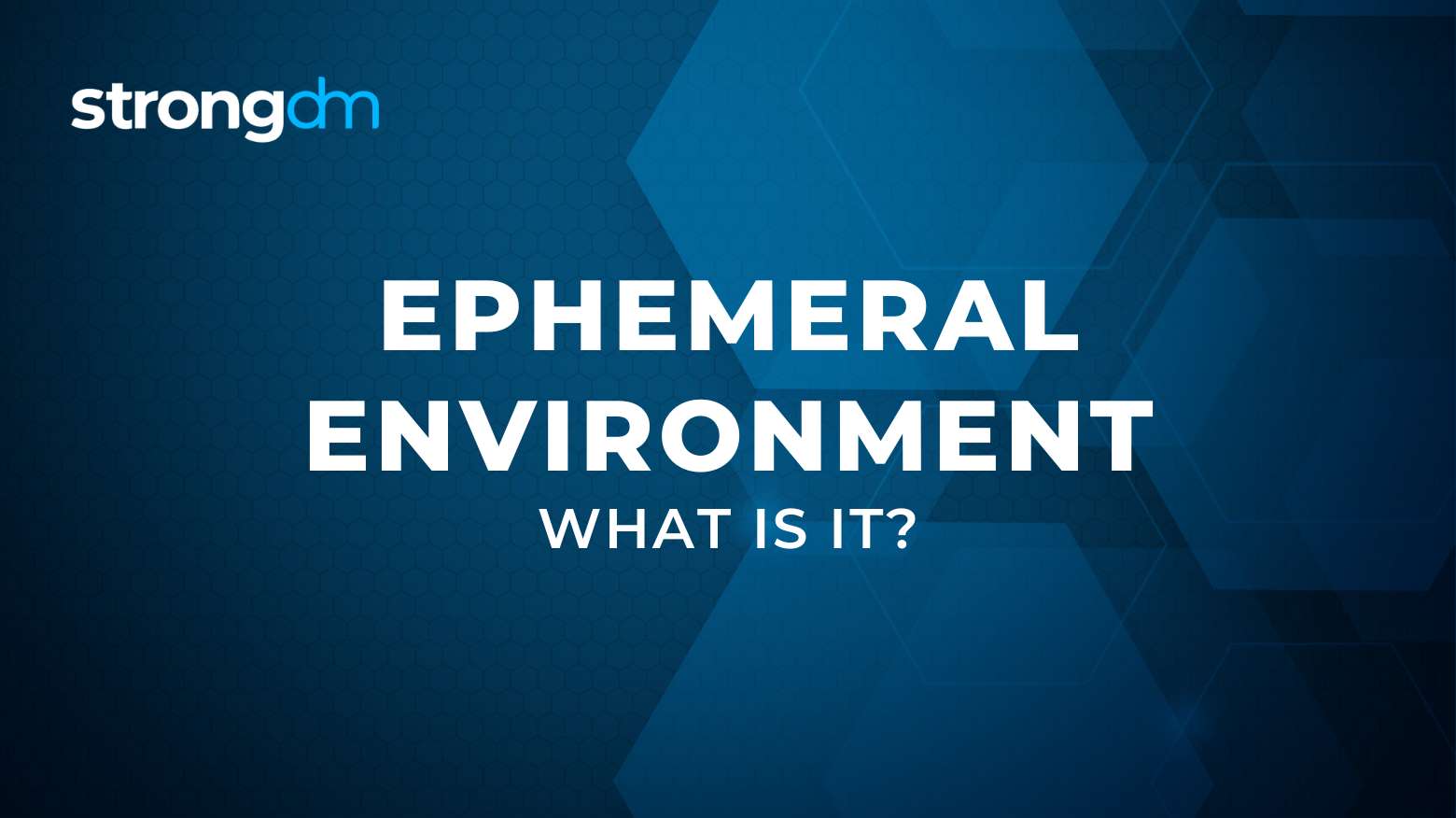 What Is an Ephemeral Environment?

An ephemeral environment is a short-lived clone of the UAT (user acceptance testing) or production environment. Software teams create ephemeral environments in order to run tests, preview features, or collaborate with other teams. Ephemeral environments enable them to catch and remediate bugs and security issues early in the software development life cycle.
Ephemeral environments, also called "on-demand environments," "dynamic environments," or "temporary environments," may live only as long as the CI/CD (continuous integration/continuous development) lifecycle or last for several weeks in some cases.

Working with a single staging environment can create a bottleneck for development and QA teams. By contrast, teams can spin up multiple ephemeral environments on demand. They can dynamically create a temporary environment with each pull request, allowing them to work on distinct branches for individual features and run all necessary tests before merging into the production environment.

An ephemeral environment is a perfect replica of the production environment, including the database and data sets. This mirror likeness allows DevOps teams to determine exactly how changes will impact existing software applications, preventing unexpected in-production performance or security issues.

Some additional benefits ephemeral environments offer include:
Collaboration among DevOps, QA, product, and sales teams allows a comprehensive review of updates and their potential impacts on the organization and its customers.

Immediate availability of temporary environments eliminates bottlenecks in testing and changes. This leads to faster, more frequent deployments, speeding up the whole software development lifecycle.

Improved software quality with fewer bugs leads to increased satisfaction for customers and end users.

Improved security vulnerability testing enables the discovery and remediation of defects prior to production.

The ability to spin up and spin down ephemeral environments, including ephemeral server instances and so forth, in the cloud saves money. Organizations pay only for the minimum resources required.
Key Ephemeral Environments Takeaways:
An ephemeral environment is a replica of the UAT or production environment for testing changes or updates to software.

Ephemeral environments allow development and QA teams to catch and remediate performance and security issues before merging changes to the production environment.

Ephemeral environments result in faster, more frequent deployments and improved software quality.

Teams can spin up and spin down ephemeral environments as needed, using the minimum resources required, making them cost effective.
If this was helpful, you may also like, How to Manage Access to Ephemeral Infrastructure At Scale.
---
About the Author
Schuyler Brown, Chairman of the Board, began working with startups as one of the first employees at Cross Commerce Media. Since then, he has worked at the venture capital firms DFJ Gotham and High Peaks Venture Partners. He is also the host of Founders@Fail and author of Inc.com's "Failing Forward" column, where he interviews veteran entrepreneurs about the bumps, bruises, and reality of life in the startup trenches. His leadership philosophy: be humble enough to realize you don't know everything and curious enough to want to learn more. He holds a B.A. and M.B.A. from Columbia University. To contact Schuyler, visit him on LinkedIn.