Co-founder / CCO
Last updated on:
December 21, 2022
Love ❤️ DevSecOps?
Get tips, guides, tutorials, & more in your inbox.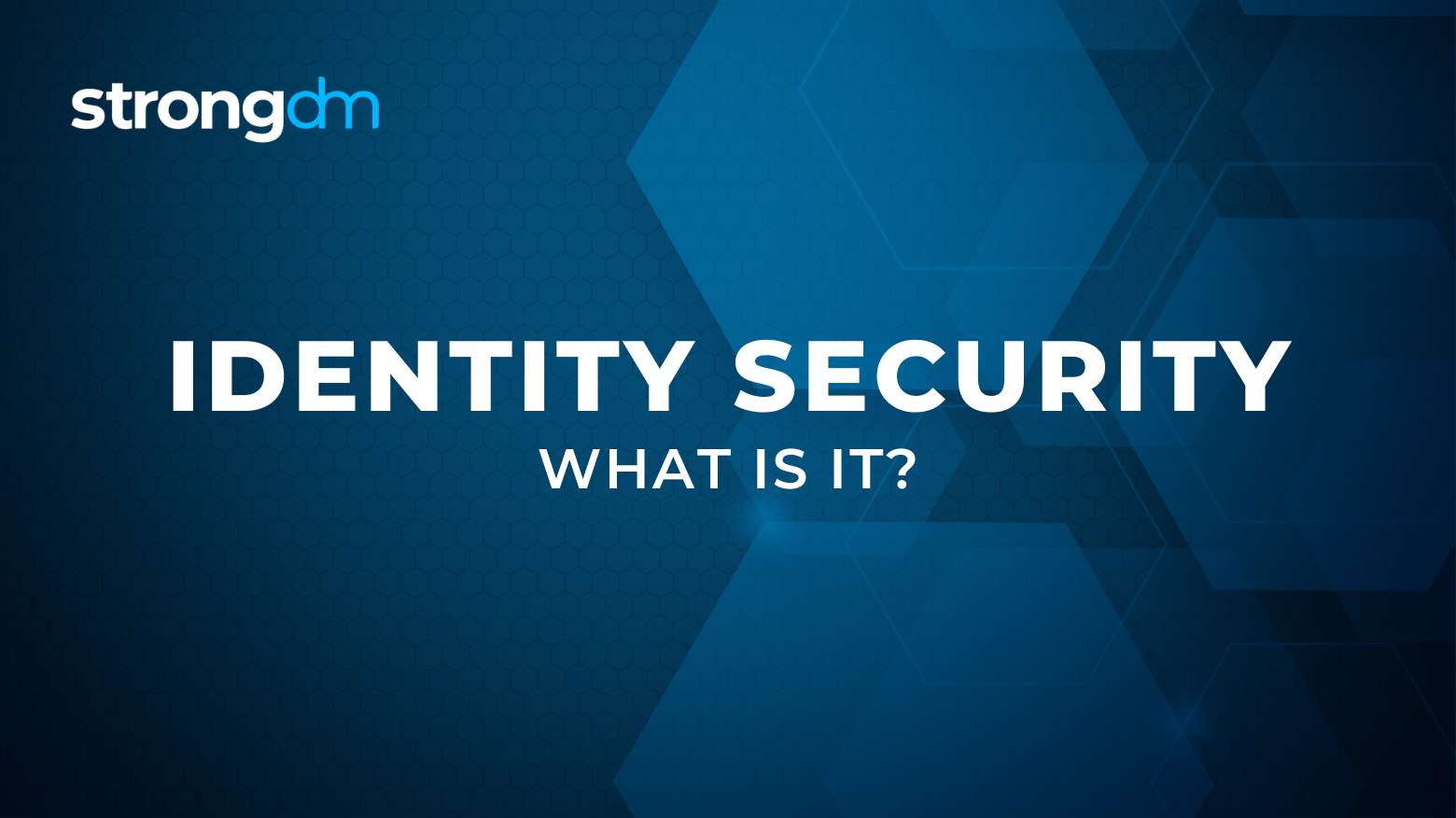 What is Identity Security?

Identity security refers to the tools and processes intended to secure identities within an organization. Based upon the Zero Trust model, identity security assumes that any identity may potentially become privileged and access important assets. It aims to protect, manage, and monitor identities to prevent unauthorized access, breaches, and theft.
Identity security applies to all identities in an organization, including those of IT administrators, ordinary users, workers, and third-party vendors, as well as non-human or machine identities. It allows users to securely access applications and resources from any device and location, at any time.

Identity security involves the following key steps:
Authenticating
MFA (multi-factor authentication) is a common method used to authenticate users. Usually, credentials such as a username and password are required. Organizations may also opt for single-sign-on (SSO) or passwordless authentication, using tokens, biometrics, email, or SMS, for example.
Authorizing
Enforcing the principle of least privilege (PoLP) ensures that users, devices, or entities gain permissions or access to assets on a strict need-to-know basis.
Granting access
Once a user clears authentication and authorization, they can access assets depending on their privileges. Together with PoLP, privileged access management (PAM) helps prevent access to privileges from falling into the hands of adversaries or inside attackers.
Auditing
Continuous monitoring provides visibility into activities taking place on the network. It can detect abnormal behavior and track access to specific accounts, privileges, and resources.

Benefits of implementing identity security in an organization include:
Reduced risk of cybercrimes, including fraud and identity theft

Friction-free experience for employees, including remote workers

Enhanced organizational efficiency
Key Identity Security Takeaways:
Identity security aims to secure all identities in an organization and prevent misuse of access privileges.

The four A's of identity security are authenticate, authorize, access, and audit.

Identity security employs tools and practices including MFA, PoLP, PAM, and continuous monitoring.

Identity security reduces the risk of cybercrimes, including identity theft and fraud.
---
About the Author
Schuyler Brown, Co-founder / CCO, began working with startups as one of the first employees at Cross Commerce Media. Since then, he has worked at the venture capital firms DFJ Gotham and High Peaks Venture Partners. He is also the host of Founders@Fail and author of Inc.com's "Failing Forward" column, where he interviews veteran entrepreneurs about the bumps, bruises, and reality of life in the startup trenches. His leadership philosophy: be humble enough to realize you don't know everything and curious enough to want to learn more. He holds a B.A. and M.B.A. from Columbia University. To contact Schuyler, visit him on LinkedIn.