Co-founder / CCO
Last updated on:
December 13, 2022
Love ❤️ DevSecOps?
Get tips, guides, tutorials, & more in your inbox.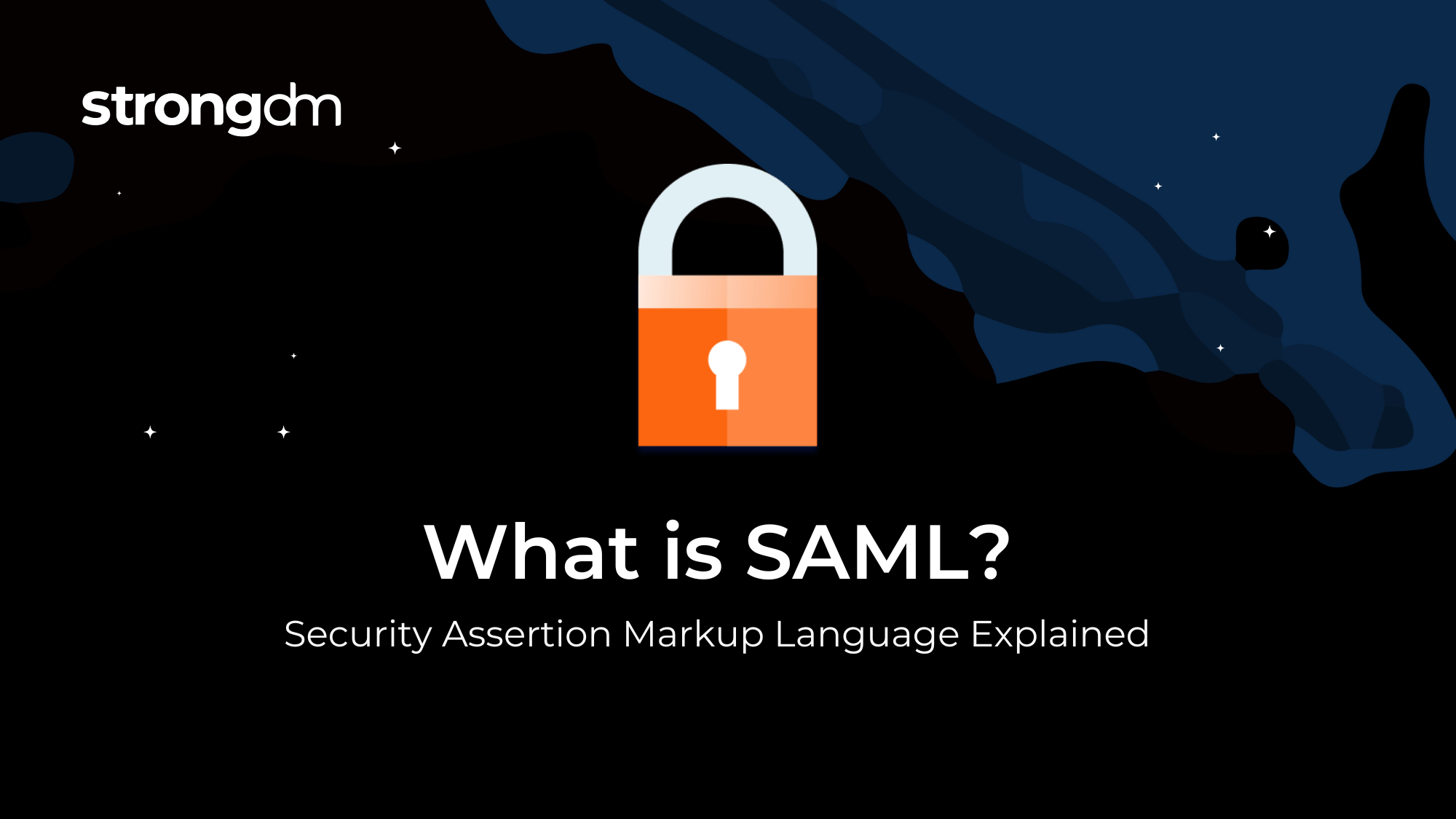 SAML is a popular online security protocol that verifies a user's identity and privileges. It enables single sign-on (SSO), allowing users to access multiple web-based resources across multiple domains using only one set of login credentials.
SAML stands for Security Assertion Markup Language. SAML is an open standard used for authentication. It provides single sign-on across multiple domains, allowing users to authenticate only once. Users gain access to multiple resources on different systems by supplying proof that the authenticating system successfully authenticated them.
SAML is the most widely adopted federated identity standard for authentication. It works by passing a SAML token (called an assertion) containing identifying user information between the authenticating system and a system on a different domain that offers a resource. Typically, the resource is a web- or cloud-based application. Resources can be internal to an organization, externally hosted, or delivered as a service.
You may also like What is SAML? Security Assertion Markup Language Explained.
---
About the Author
Schuyler Brown, Co-founder / CCO, began working with startups as one of the first employees at Cross Commerce Media. Since then, he has worked at the venture capital firms DFJ Gotham and High Peaks Venture Partners. He is also the host of Founders@Fail and author of Inc.com's "Failing Forward" column, where he interviews veteran entrepreneurs about the bumps, bruises, and reality of life in the startup trenches. His leadership philosophy: be humble enough to realize you don't know everything and curious enough to want to learn more. He holds a B.A. and M.B.A. from Columbia University. To contact Schuyler, visit him on LinkedIn.