Director, Global Customer Engineering
Last updated on:
December 13, 2022
Love ❤️ compliance topics?
Get tips, guides, tutorials, & more in your inbox.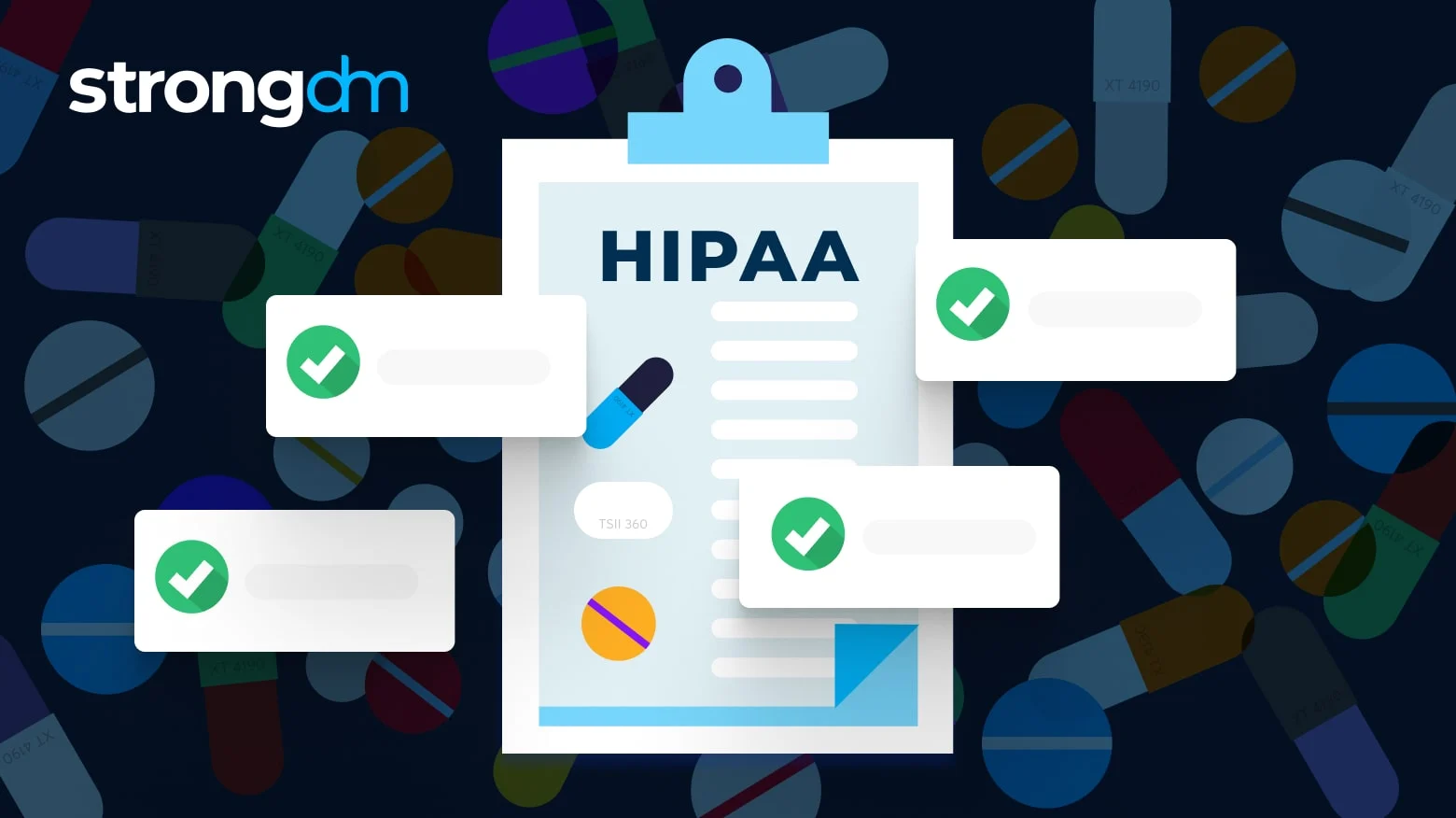 Compliance with the Health Insurance Portability and Accountability Act (HIPAA) means adhering to the rules and regulations that impact what, how, and when protected health information (PHI) can be shared, and by whom.
To fully define HIPAA compliance, it's necessary to understand its relationship to PHI. Under HIPAA, organizations or third parties that handle or manage PHI must ensure that patient health information is kept private and secure—while still enabling the efficient administration of health services. This is primarily accomplished under the HIPAA Privacy and Security Rules, but HIPAA also outlines standards for enforcement and what to do in case of a breach.

HIPAA compliance is an important part of an organization's security strategy and risk mitigation efforts. Failure to comply with HIPAA standards puts your data security at risk—which can lead to fines and penalties (including civil and criminal lawsuits), disrupt business, break customer trust, and result in profit loss.
You may also like HIPAA Compliance: 2022 Complete Guide.
---
About the Author
Andrew Magnusson, Director, Global Customer Engineering, has worked in the information security industry for 20 years on tasks ranging from firewall administration to network security monitoring. His obsession with getting people access to answers led him to publish Practical Vulnerability Management with No Starch Press in 2020. He holds a B.A. in Philosophy from Clark University, an M.A. in Philosophy from the University of Connecticut, and an M.S. in Information Management from the University of Washington. To contact Andy, visit him on LinkedIn.