Chairman of the Board
Last updated on:
February 27, 2023
Love ❤️ DevSecOps?
Get tips, guides, tutorials, & more in your inbox.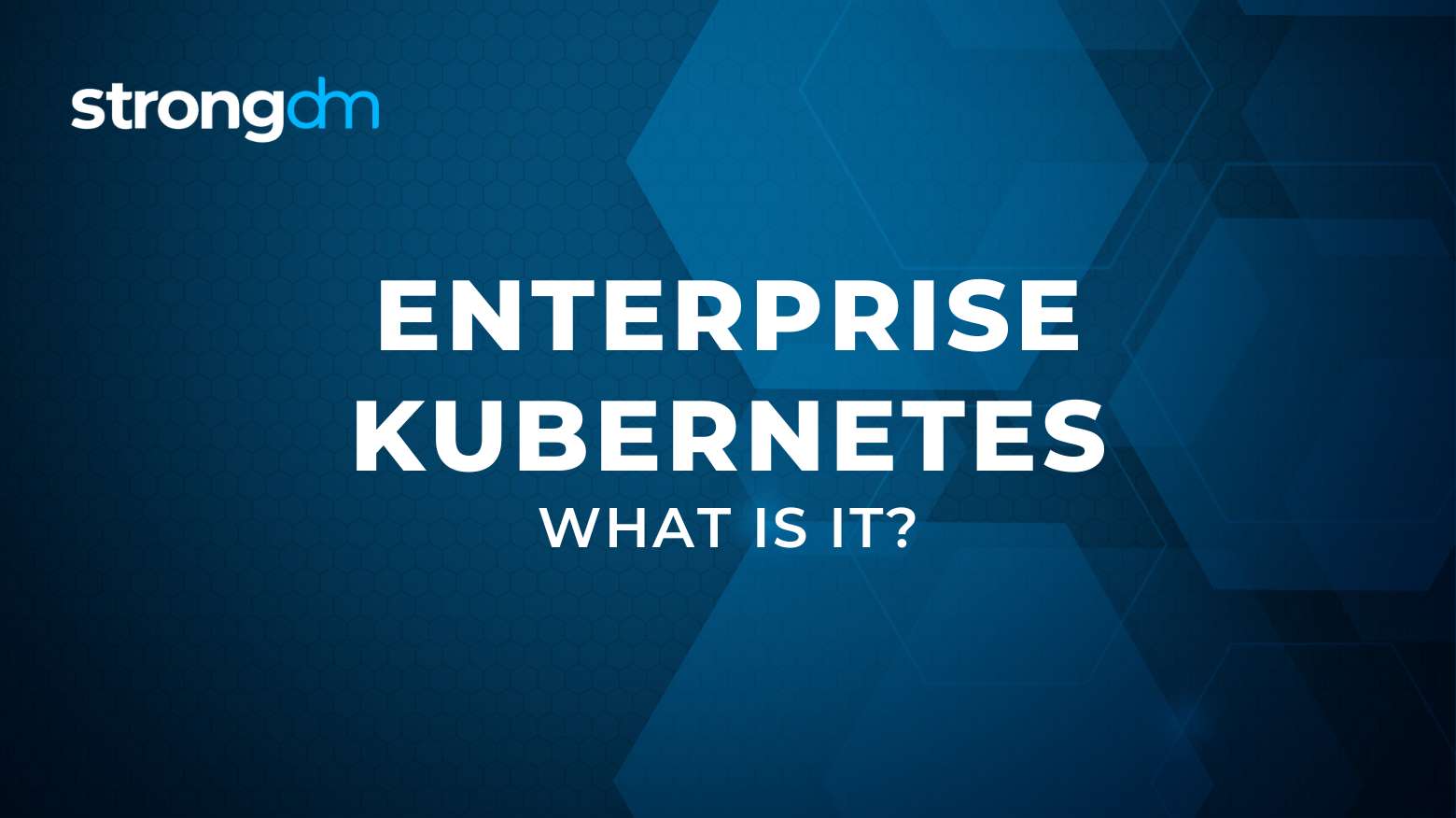 What Is Enterprise Kubernetes?

An enterprise Kubernetes (K8s)

platform packages Kubernetes—an open source container orchestrator—into a simple-to-use product for companies. Container orchestration and K8s cluster management at scale are notoriously complex. An enterprise solution's built-in management and security features allow companies to deploy Kubernetes into production faster, with less cost and skill required.
Kubernetes—the open-source project originally developed by Google and hosted by the Cloud Native Computing Foundation—offers users a great deal of choice and flexibility. Its modular design enables users to integrate their choice of storage, networking, and other components and functionality. The need to piece it all together can be daunting for companies that lack the required time or technical expertise.

This is where an enterprise Kubernetes solution can be quite helpful. The vendor has made some key decisions in advance, so customers can begin deploying their applications with less upfront work. Such a solution may run in a company's data center, in the public cloud, or in a hybrid-cloud environment. Some of the features pre-built into an enterprise K8s solution may include:
Integrated software supply-chain security gates

Management of changes in new upstream releases to minimize disruptions

Support for third-party plugins

Complete management by vendor

Automated deployment and life-cycle management

Cluster management capabilities

Central web console
Companies and developers usually prefer an enterprise Kubernetes solution that offers the best of both worlds: Management, support, and ease of use coupled with true open source, non-proprietary software and freedom from vendor lock-in.
Enterprise Kubernetes Key Takeaways:
Container orchestration and cluster management is complex, especially for enterprises with hundreds or thousands of K8s clusters.

Enterprise Kubernetes solutions come pre-configured and offer built-in features, making them easier for customers to install and operate.

An enterprise K8s solution may offer special security features, like RBAC and integrated software supply-chain security.

Companies and developers often prefer an enterprise K8s solution that offers management and security features without vendor lock-in.
---
About the Author
Schuyler Brown, Chairman of the Board, began working with startups as one of the first employees at Cross Commerce Media. Since then, he has worked at the venture capital firms DFJ Gotham and High Peaks Venture Partners. He is also the host of Founders@Fail and author of Inc.com's "Failing Forward" column, where he interviews veteran entrepreneurs about the bumps, bruises, and reality of life in the startup trenches. His leadership philosophy: be humble enough to realize you don't know everything and curious enough to want to learn more. He holds a B.A. and M.B.A. from Columbia University. To contact Schuyler, visit him on LinkedIn.