Chairman of the Board
Last updated on:
February 27, 2023
Love ❤️ DevSecOps?
Get tips, guides, tutorials, & more in your inbox.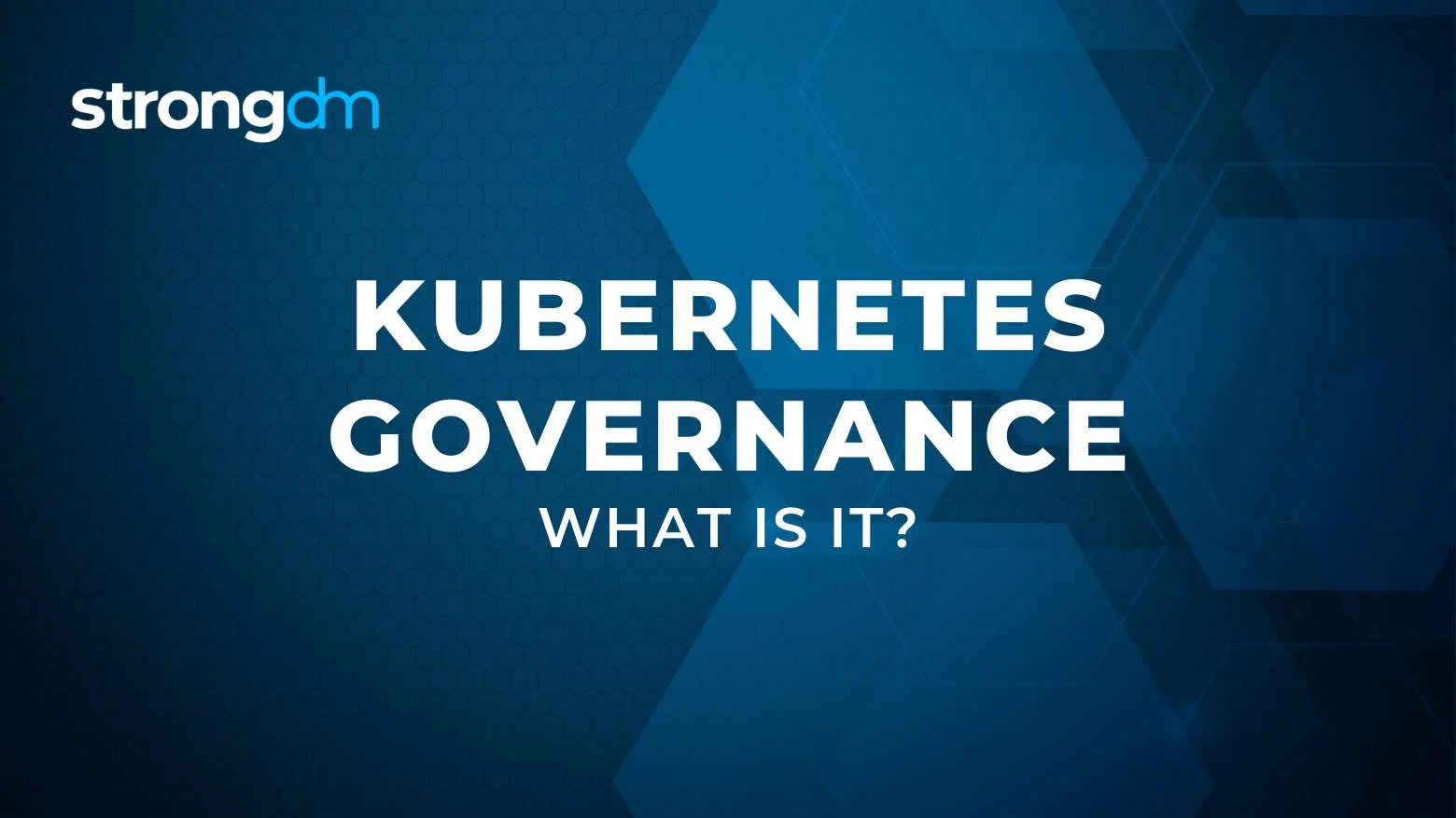 What Is Kubernetes Governance?

Kubernetes governance

refers to the policies and procedures for managing Kubernetes in an organization. Governance applies to technical units (such as clusters, applications, and namespaces) as well as organizational units (such as teams, groups, and users). Governance policies prevent misconfiguration, security vulnerabilities, and other issues resulting from platform mismanagement.
Managing multiple Kubernetes clusters, especially across a hybrid-cloud or multi-cloud environment can be challenging. The complexity of the technology itself and the activities of multiple users can result in recurring technical, procedural, or security problems.

Some potential issues from poor Kubernetes governance include:
Misconfigurations resulting in privilege escalation, vulnerable or untrusted images, and other security issues

Difficulty defining user roles, responsibilities, and

privileges across teams and environments

Difficulty complying with company or industry regulations

Reliability issues or downtime, often through incorrectly scaled applications or services

Costly and inefficient utilization of resources
One way companies can prevent these issues is by implementing clear policies governing all key aspects of Kubernetes. Two key components of an effective governance framework are:
A central registry of all assets

Automation enabling enforcement of policies across the entire organization
The governance strategy itself generally involves two main dimensions: scope and target.

Scope refers to those Kubernetes-visible elements to which a given policy applies. Examples include cloud provider, namespaces, and label selectors, as well as departments, teams, and users.

A target refers to the actual rule or policy applied. For example, a target rule may specify which users can access a Kubernetes application, or assign appropriate container registries and images to certain clusters.

Kubernetes governance provides guardrails for developers and operations teams, enabling them to focus on their core competencies. This means more time building and running innovative software, and less time worrying about accidentally introducing security risks, resource inefficiency, or performance problems.
Kubernetes Governance Key Takeaways:
Kubernetes governance refers to a set of policies for managing the Kubernetes platform.

Automation and a central registry are key components of an effective Kubernetes governance framework.

Two main elements of a governance strategy are scope (elements to which a rule applies) and target (a rule or policy itself).

Kubernetes governance prevents misconfiguration, security risks, resource inefficiency, and regulatory noncompliance.
---
About the Author
Schuyler Brown, Chairman of the Board, began working with startups as one of the first employees at Cross Commerce Media. Since then, he has worked at the venture capital firms DFJ Gotham and High Peaks Venture Partners. He is also the host of Founders@Fail and author of Inc.com's "Failing Forward" column, where he interviews veteran entrepreneurs about the bumps, bruises, and reality of life in the startup trenches. His leadership philosophy: be humble enough to realize you don't know everything and curious enough to want to learn more. He holds a B.A. and M.B.A. from Columbia University. To contact Schuyler, visit him on LinkedIn.