Dynamic Access Management platform

Product Marketing Manager
Last updated on:
November 7, 2023
Love ❤️ DevSecOps?
Get tips, guides, tutorials, & more in your inbox.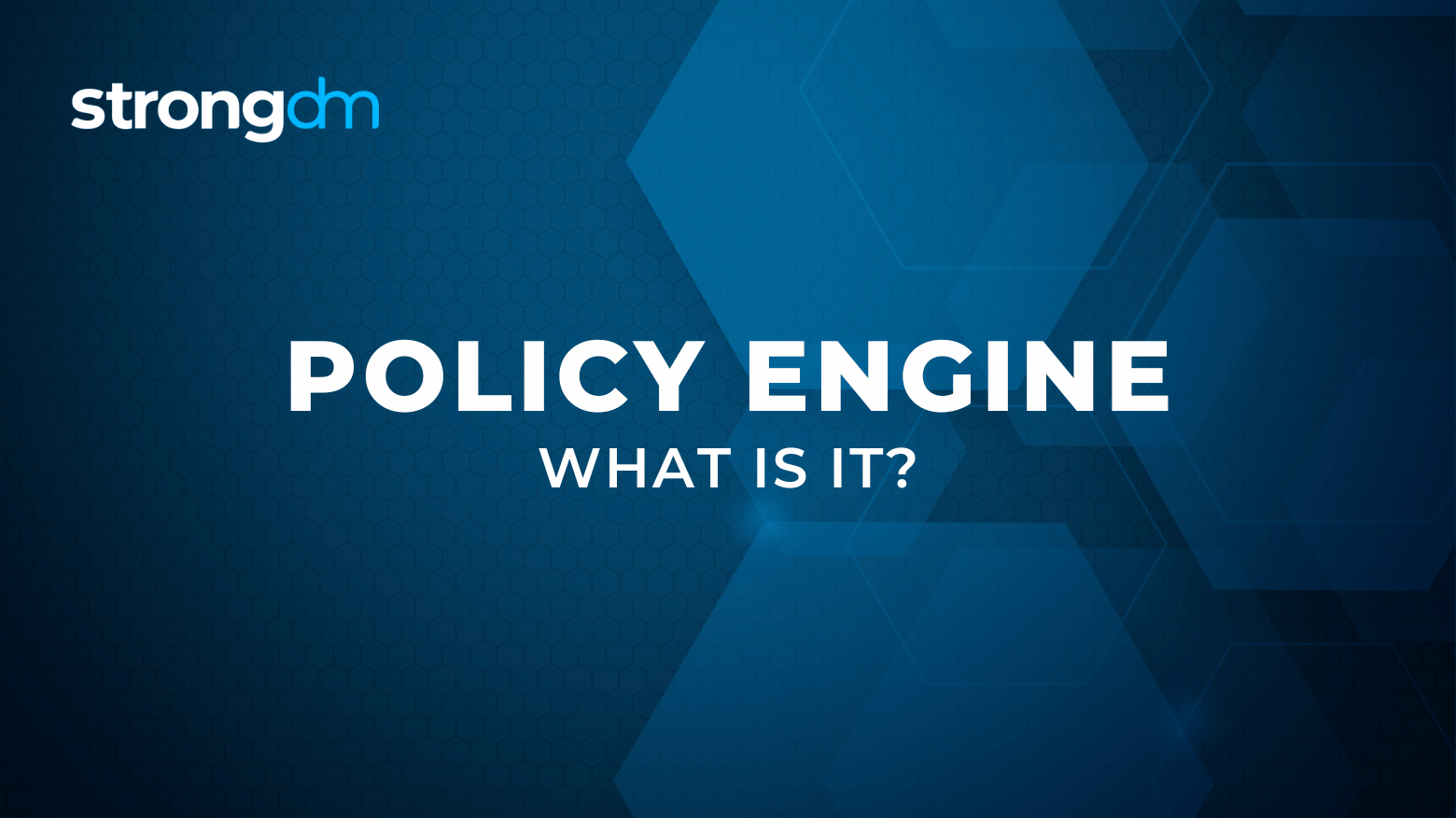 What Is a Policy Engine?

A policy engine is a software component that allows an organization to manage, enforce, and audit rules across their system. It is designed to provide a centralized point of control for policy management, reducing the complexity of managing rules in large and distributed systems.
Policy engines work by evaluating incoming requests against a set of predefined rules or policies. These policies can be defined in a variety of ways, including through code, configuration files, or even external databases. The engine then determines whether the request is allowed or denied based on these policies.
Components of a Policy Engine
A typical policy engine consists of several key components. The first is the policy repository, which stores all the policies that the engine will enforce. This repository can be a simple file, a database, or even a cloud-based service.
The second component is the policy evaluator, which is responsible for evaluating incoming requests against the policies in the repository. This component uses a variety of techniques, including pattern matching and rule-based logic, to determine whether a request is allowed or denied.
Finally, the policy engine may also include a policy administration interface. This interface allows administrators to create, update, and delete policies, as well as monitor the engine's operation and performance.
Benefits of Using a Policy Engine
There are several key benefits to using a policy engine in a software system. One of the most significant is the ability to centralize policy management. This can greatly simplify the task of managing and enforcing rules across a large and distributed system.
Another benefit is the flexibility that a policy engine provides. Policies can be defined in a variety of ways, and can be easily updated or changed as the needs of the organization evolve. This makes a policy engine a highly adaptable tool that can grow and change with the organization.
Improved Security
Policy engines can also improve the security of a system. By centralizing policy management, a policy engine can ensure that all requests are evaluated against the same set of rules. This reduces the risk of security breaches caused by inconsistent or outdated policies.
Furthermore, policy engines can provide detailed audit logs of all policy decisions. This can help organizations identify and respond to potential security threats more quickly and effectively.
Implementing a Policy Engine
Implementing a policy engine in a software system can be a complex task. However, there are several key steps that can help ensure a successful implementation.
The first step is to define the policies that the engine will enforce. These policies should be based on the organization's business rules and security requirements. They should also be clearly documented and easily understandable, to ensure that they are enforced consistently and accurately.
Choosing the Right Policy Engine
Once the policies have been defined, the next step is to choose the right policy engine. There are many different policy engines available, each with its own strengths and weaknesses. The choice of engine should be based on the specific needs of the organization, including the complexity of the policies, the size of the system, and the required performance.
Finally, the policy engine should be integrated into the system. This involves configuring the engine to use the defined policies, and integrating it with the system's other components. This should be done in a way that minimizes disruption to the system's operation, and ensures that the engine is able to enforce the policies effectively and efficiently.
Policy Engine Key Takeaways
Policy engines are critical components for managing and enforcing rules in modern software systems.
Policy engines centralize rule management, simplifying the task of managing rules in large and distributed systems.
A typical policy engine consists of a policy repository, policy evaluator, and policy administration interface.
Benefits of using a policy engine include centralized policy management, flexibility in defining and updating policies, and improved security through consistent rule enforcement and detailed audit logs.
Implementing a policy engine involves defining policies, choosing the right policy engine based on organizational needs, and integrating it effectively into the system.
---
About the Author
StrongDM Team, Dynamic Access Management platform, StrongDM puts people first by giving technical staff a direct route to the critical infrastructure they need to be their most productive.