Chairman of the Board
Last updated on:
December 5, 2022
Love ❤️ DevSecOps?
Get tips, guides, tutorials, & more in your inbox.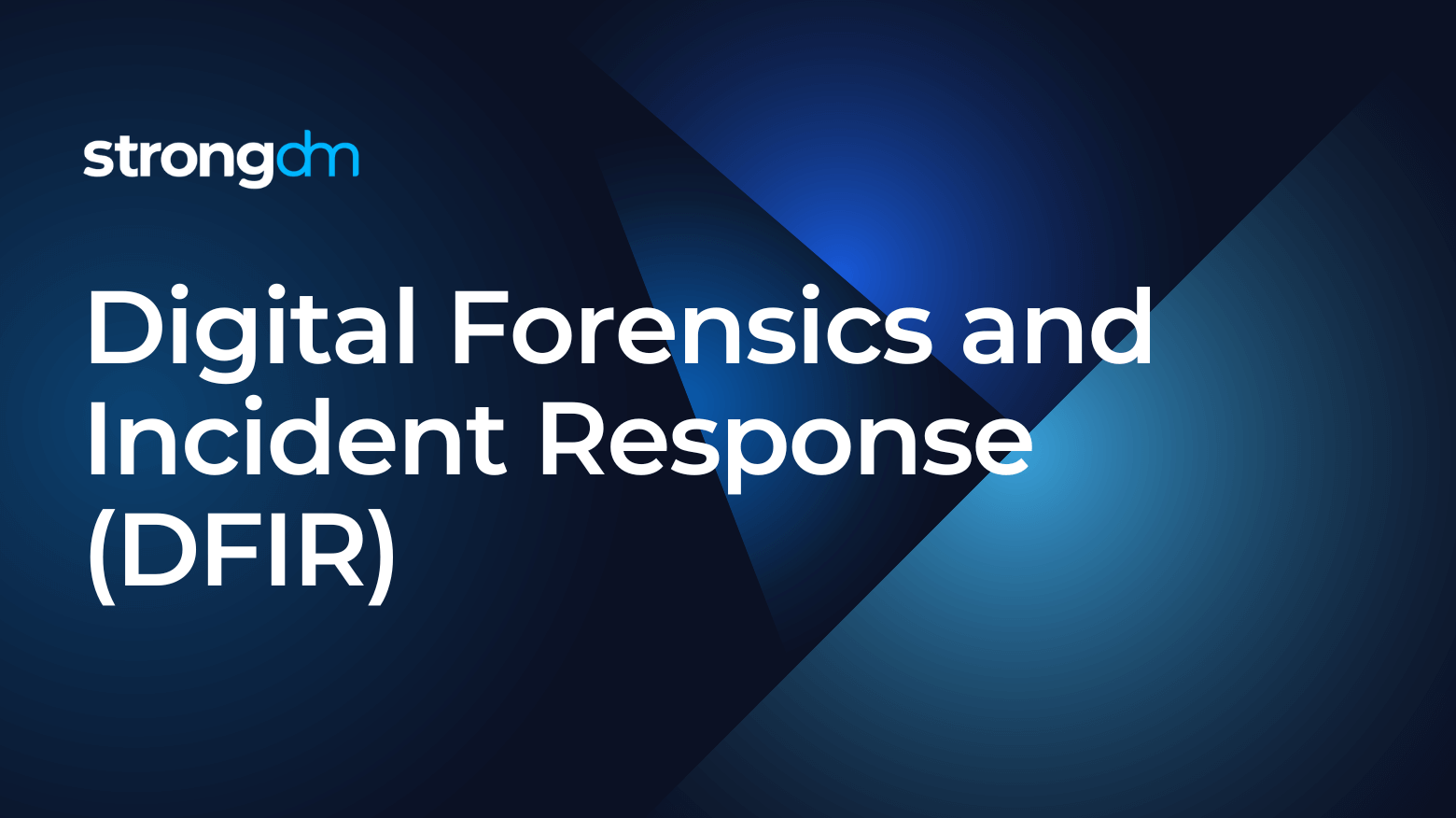 What is Digital Forensics and Incident Response (DFIR)?

Digital Forensics and Incident Response (DFIR) is a cybersecurity practice for identifying, investigating, and remediating cyberattacks. Computer security incident response teams (CSIRT) collect and review data from applications, networks, and endpoints in order to analyze an attack. They typically follow up with various types of responses, reporting, and remediations.
Two Main Elements of DFIR: Digital Forensics and Incident Response
Digital forensics
Digital forensics is a forensic science applied specifically to cybersecurity. Its methods include examining system data, user behavior, and other clues to detect attacks—attempted, in progress, or completed. CSIRT, or the computer emergency response team (CERT), analyzes this evidence to discover an attack's timing, perpetrator, and effects.
Some key investigative steps include:
Log analysis
Network forensics
File system forensics
Memory forensics
Incident response
Incident response is the procedure an organization follows in the event of an actual threat or breach. Response teams may take measures to contain or halt it. After a successful attack, they will typically triage the damage to determine appropriate remediation steps. They may implement new protective measures, report the attack to compliance bodies, or pursue legal action.
Increasingly, organizations are applying DFIR tactics in preventative and proactive cybersecurity. For example, security orchestration, automation, and response (SOAR) technologies featuring artificial intelligence (AI) and machine learning (ML) can automate responses to threats. This frees up CSIRT to investigate and deal with more complex or dangerous threat types.
Key Digital Forensics and Incident Response (DFIR) Takeaways:
DFIR is a forensic science that investigates attacks through the analysis of IT systems, data, and user activity.
An incident response may include triaging damage or data loss, implementing new protective measures, reporting the attack, or pursuing legal action.
Increasingly, DFIR practices are applied in preventative or proactive cybersecurity.
Security automation technologies can automatically apply DFIR tactics to detect and respond to attacks.
---
About the Author
Schuyler Brown, Chairman of the Board, began working with startups as one of the first employees at Cross Commerce Media. Since then, he has worked at the venture capital firms DFJ Gotham and High Peaks Venture Partners. He is also the host of Founders@Fail and author of Inc.com's "Failing Forward" column, where he interviews veteran entrepreneurs about the bumps, bruises, and reality of life in the startup trenches. His leadership philosophy: be humble enough to realize you don't know everything and curious enough to want to learn more. He holds a B.A. and M.B.A. from Columbia University. To contact Schuyler, visit him on LinkedIn.