Chairman of the Board
Last updated on:
February 9, 2023
Love ❤️ DevSecOps?
Get tips, guides, tutorials, & more in your inbox.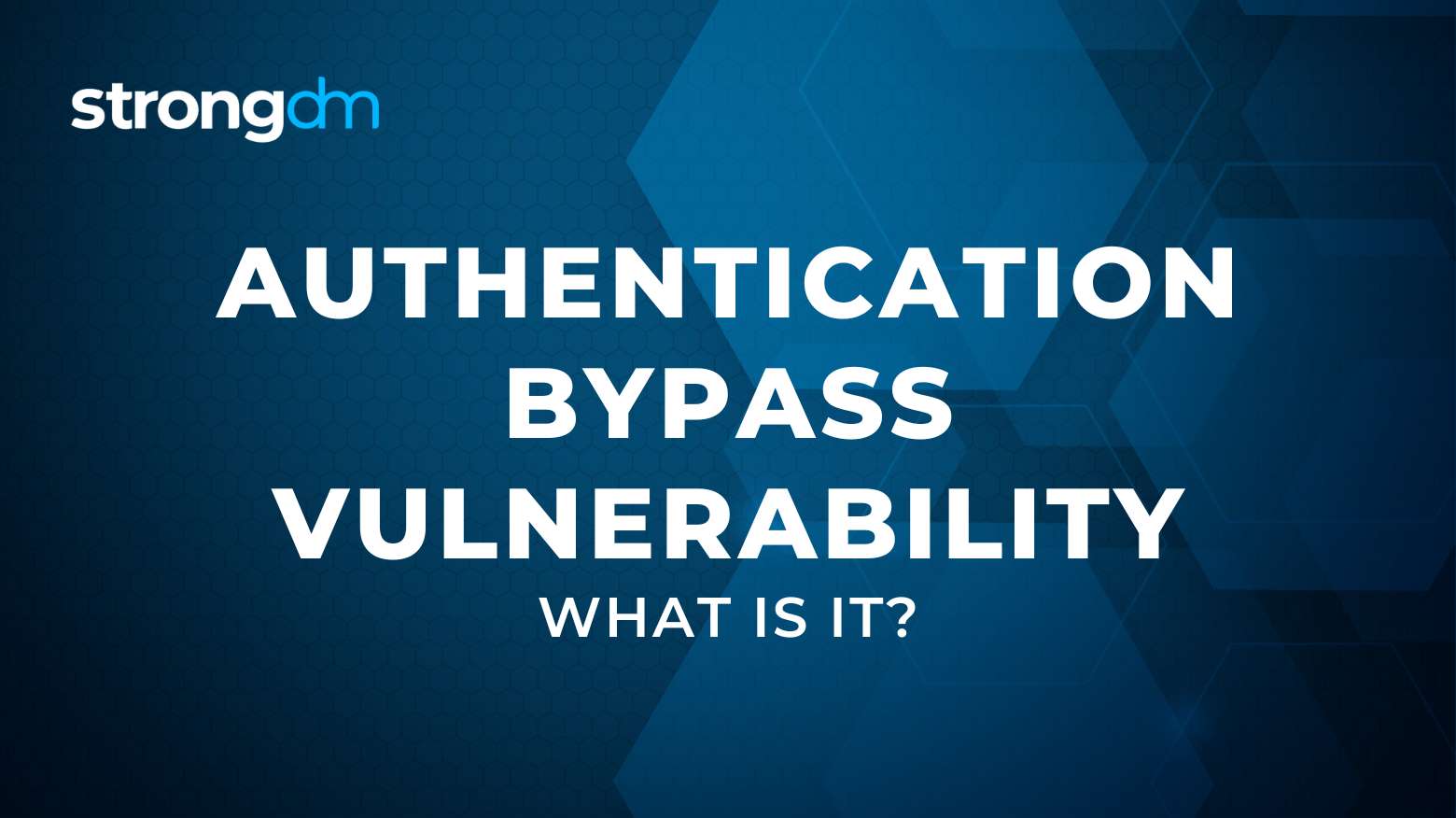 What Is an Authentication Bypass Vulnerability?

An authentication bypass vulnerability is a weak point in the user authentication process. A cybercriminal exploiting such a weakness circumvents authentication altogether to gain access to an application, service, or device. They can then expand the attack and steal sensitive data, download malicious firmware, or perform other harmful acts.
Authentication mechanisms or subsystems typically rely on passwords, digest authentication, security certificates, and so forth. However, errors in the development, design, or deployment of an application may leave cracks in the authentication mechanism. It is through these overlooked cracks that cybercriminals execute authentication bypass attacks.

After circumventing authentication, these types of attackers may:
Escalate privileges, move on to additional pages, or create an admin session in the HTTP request.

Download harmful firmware and change system settings.

View, copy, delete, alter, or overwrite important data.

Compromise a system admin account, gaining full control of the application and access to the infrastructure.
How exactly do attackers exploit authentication bypass vulnerabilities? Common methods include:
Circumventing the login page by instead calling an internal page directly (forced browsing).

Tampering with requests so that the application assumes the attacker has been authenticated. Attackers may do this by modifying an URL's parameter or manipulating a form, for example.

Utilizing SQL injection to go around authentication, retrieve the contents of the SQL database, and add, modify, or delete records.

Determining session IDs through, for example, values inside cookies that increase linearly.
Best practices for mitigating the threat of authentication bypass attacks include:
Keeping up-to-date with updates to systems, applications, software, and networks.

Encrypting all session IDs and cookies.

Using antivirus protection.

Ensuring that authentication policies are robust and leak-proof.

Avoid exposure of authentication protocol in a client-side browser script. Also, validating user input on the server side.

Avoiding the use of external SQL interpreters.
Authentication Bypass Vulnerability Key Takeaways:
Authentication bypass attacks are unique in that the attacker does not steal credentials, but rather bypasses the authentication process entirely.

Once they circumvent authentication, attackers can escalate privileges, move to other pages, steal or alter data, or download malicious firmware.

Common attack methods include modification of an URL's parameter, forced browsing, SQL injection, and guessing session IDs.

Authentication bypass vulnerabilities can be mitigated by robust authentication processes, frequent updates, and encryption of session IDs and cookies.
---
About the Author
Schuyler Brown, Chairman of the Board, began working with startups as one of the first employees at Cross Commerce Media. Since then, he has worked at the venture capital firms DFJ Gotham and High Peaks Venture Partners. He is also the host of Founders@Fail and author of Inc.com's "Failing Forward" column, where he interviews veteran entrepreneurs about the bumps, bruises, and reality of life in the startup trenches. His leadership philosophy: be humble enough to realize you don't know everything and curious enough to want to learn more. He holds a B.A. and M.B.A. from Columbia University. To contact Schuyler, visit him on LinkedIn.