Dynamic Access Management platform

Product Marketing Manager
Last updated on:
June 21, 2023
Love ❤️ DevSecOps?
Get tips, guides, tutorials, & more in your inbox.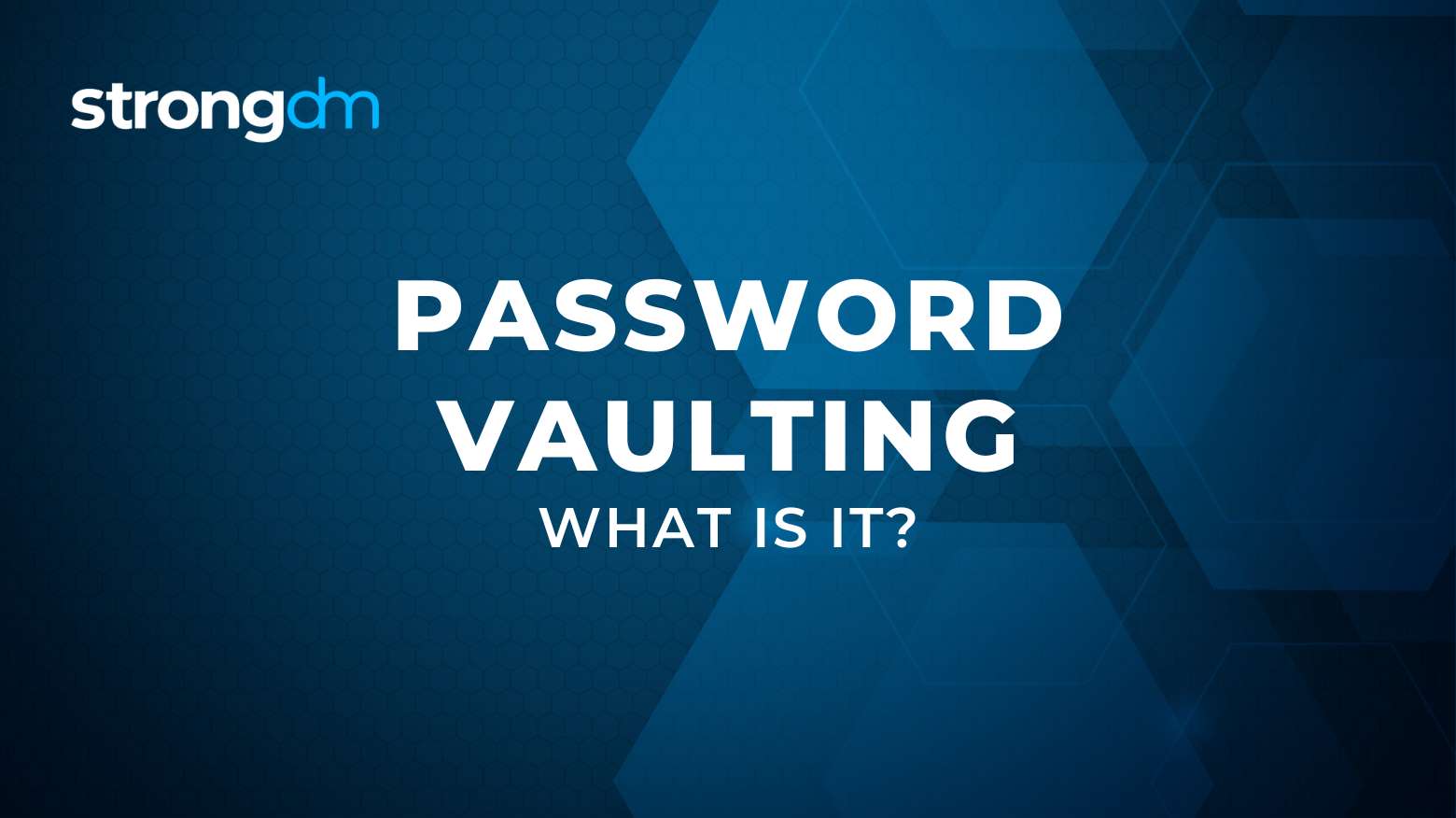 What is Password Vaulting?

Password vaulting is a technique used to store passwords in a central location and protect them with encryption. The primary purpose of a password vault is to simplify password management by eliminating the need to memorize multiple passwords for different accounts. Instead, users need to remember only one master password to access their password vault. Once logged in, the password vault securely stores and retrieves all the user's other passwords.
The Importance of Secure Password Management
Secure password management is essential for safeguarding against cyberattacks. Weak passwords or reusing the same password across multiple accounts make users vulnerable to hacking, identity theft, and data breaches. Password vaulting can help users avoid these risks by generating strong, unique passwords for every account. Furthermore, password vaults use encryption to protect stored passwords from unauthorized access, making them more secure than written notes or non-encrypted password managers.
In today's digital age, where cybercrime is on the rise, it is more important than ever to prioritize secure password management. With the increasing number of online accounts and services we use daily, it is impossible to remember all the different passwords we need to access them. Password vaulting offers a simple and secure solution to this problem.
How Password Vaulting Works
When a user creates an account with a password vault, they set a master password that encrypts all other stored passwords. The password vault then generates new, complex passwords for the user's various accounts and stores them in an encrypted database. When the user needs to log in to a particular account, the password vault autofills the login credentials, eliminating the need to recall the password.
Most password vaults also offer additional security features, such as two-factor authentication, which adds an extra layer of protection to the master password. Some password vaults also allow users to share passwords securely with other users, which is useful for teams or families who need to share access to certain accounts.
Another benefit of password vaulting is that it can help users identify weak or duplicate passwords. Many password vaults offer a password health check feature that analyzes the strength and uniqueness of stored passwords and provides recommendations for improving them.
Types of Password Vaults
Local Password Vaults
A local password vault is a password manager that stores all passwords on a user's device, such as a desktop or mobile phone. Local password vaults provide an added layer of security as they do not store any data in the cloud, reducing the risk of data breaches. Additionally, local password vaults can be used offline, making them a reliable option for users who may not always have access to the internet.
Local password vaults also allow for complete control over the data stored within them, as the user is responsible for managing their own passwords. This means that users can choose to store their passwords in a way that makes sense to them, rather than relying on a third-party service to do so.
Cloud-based Password Vaults
Cloud-based password vaults offer the convenience of accessing passwords from any device with an internet connection. They store encrypted password data in the cloud, which can be accessed from anywhere using a secure login or multi-factor authentication. This makes it easy for users to access their passwords on the go, without having to worry about carrying around a physical device.
However, cloud-based password vaults may be vulnerable to data breaches, and users need to exercise caution when choosing a provider. It is important to choose a reputable provider with a track record of strong security measures. Additionally, users should enable two-factor authentication and use a strong, unique password to further protect their data.
Another advantage of cloud-based password vaults is the ability to share passwords with others. This can be useful for teams or families who need to share access to certain accounts. However, it is important to use caution when sharing passwords, and only share them with trusted individuals.
In conclusion, both local and cloud-based password vaults have their advantages and disadvantages. Ultimately, the choice depends on the user's specific needs and preferences. Regardless of the type of password vault chosen, it is important to use strong, unique passwords and to regularly update them to ensure maximum security.
Conclusion
Password vaulting is a secure and convenient way to manage passwords. By eliminating the need to remember multiple passwords and generating strong, unique passwords for each account, password vaulting can help users safeguard against cyberattacks and data breaches.
---
About the Author
StrongDM Team, Dynamic Access Management platform, StrongDM puts people first by giving technical staff a direct route to the critical infrastructure they need to be their most productive.