Contributing Author
Last updated on:
December 13, 2022
Love ❤️ DevSecOps?
Get tips, guides, tutorials, & more in your inbox.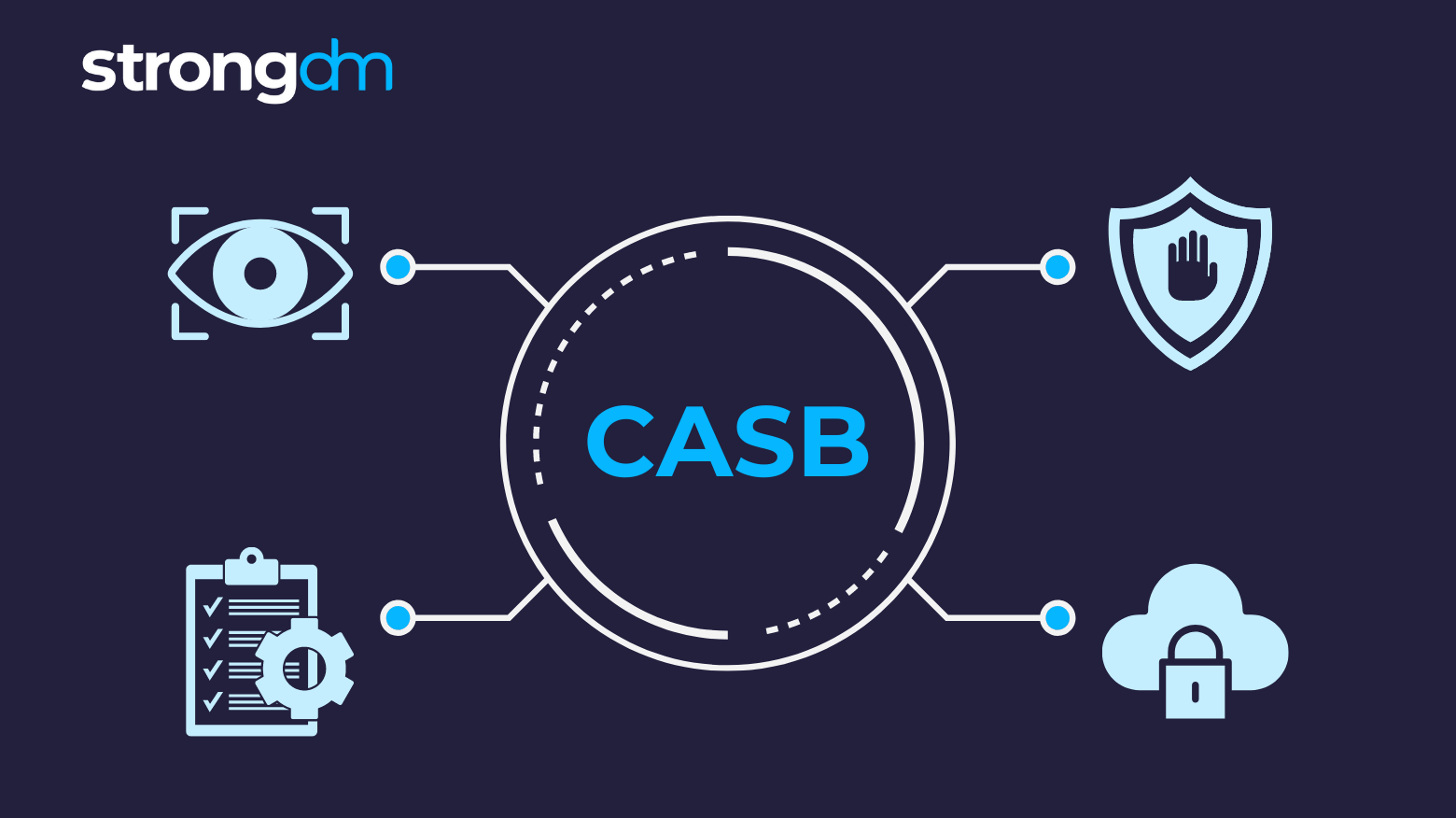 Software or hardware that is either hosted in the cloud or on-premises. It adds a layer of security between users and cloud service providers and often overlaps with secure web gateway (SWG) functionality.
CASBs include security services such as:
Discovering sanctioned and unsanctioned (aka "Shadow IT") applications
Auditing cloud app configurations
Preventing data leaks or data loss
Detecting malware automatically
Encrypting data
Monitoring user activity
Alerting administrators to potential risks and real-time threats
CASBs are essential for organizations that utilize cloud-based applications. CASBs fill in the security gaps that are not covered by cloud application vendors and extend across software-as-a-service (SaaS), infrastructure-as-a-service (IaaS), and platform-as-a-service (PaaS) environments. This allows organizations to safely access the cloud without compromising sensitive corporate data.
You may also like Understanding Cloud Access Security Brokers (CASBs).
---
About the Author
Katie Ginder-Vogel, Contributing Author, has been writing about technology for over 15 years. She enjoys telling stories about how people use software and hardware to grow their businesses, keep their customers' information secure, and transform industries. She holds a B.A. and M.A. in English from Stanford University. To contact Katie, visit her on LinkedIn.