Chairman of the Board
Last updated on:
January 12, 2023
Love ❤️ DevSecOps?
Get tips, guides, tutorials, & more in your inbox.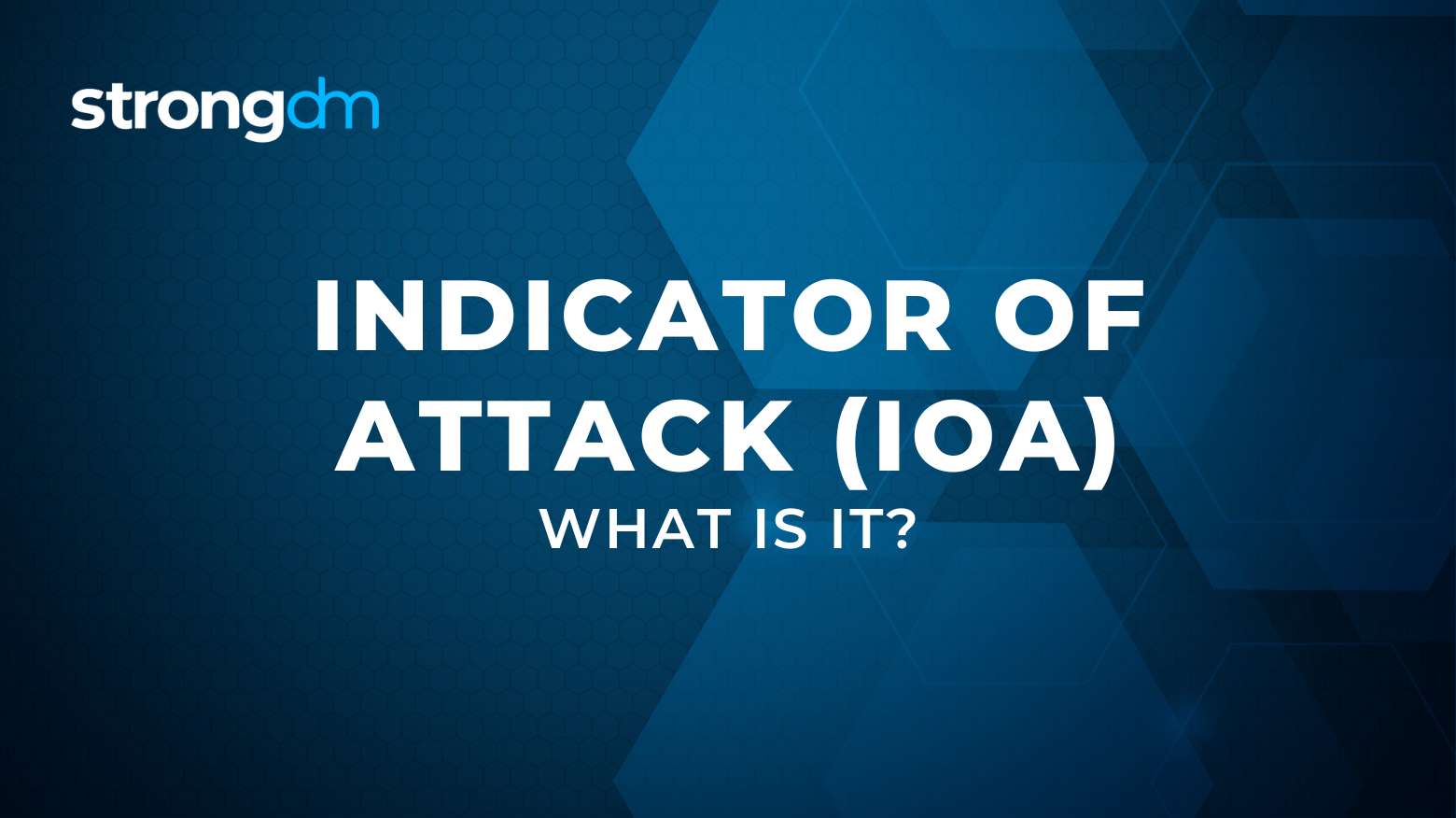 What Is Indicator of Attack (IOA) Security?

An indicator of attack (IOA)

is digital or physical evidence of a cyberattacker's intent to attack. IOA detection focuses specifically on an adversary's motive rather than specific tools or methods used. By determining an attacker's objective early in the attack lifecycle, security teams can proactively prevent a data breach from occurring.
An IOA security strategy is not concerned with specific types of threats, such as malware, ransomware, and so forth. It instead centers on determining the intent of attackers from events that indicate their presence. Analyzing IOA data can reveal useful information about a suspected attacker, such as:
How they breached a network

If they established backdoors

What privileged credentials they obtained
Such information can help security teams intercept even an unknown type of attack. Because IOA detection focuses on the earliest stages of suspicious activity, it can catch attackers before they bypass defenses.

IOAs are distinct from IOCs (Indicators of compromise). While IOA focuses on the why of a potential attack, IOC focuses on the how of an attack; the latter are useful for forensic investigation after a cybersecurity compromise has occurred.
Examples of IOAs
Communication between public servers and internal hosts, indicating possible unauthorized data transfer.

Connections through non-standard ports.

User logins from multiple locations, potentially indicating stolen credentials.

Unusual spike in SMTP traffic.

Internal hosts communicating with countries the business does not serve.

Numerous Honeytoken alerts from a single host.
IOA-detection solutions require real-time monitoring to track attackers as they advance. Solutions that record and gather IOA data can aid security teams as they try to discern an attacker's intent and decide on the best intervention and termination strategies.
Key IOA Security Takeaways:
An IOA is digital or physical evidence of a cyperattacker's intent to attack.

IOAs help security teams determine a cyberattacker's specific motivations.

IOAs focus on the

why

of an attack; IOCs focus on the

how

.

Security teams analyze IOA data to ascertain attacker motives and prevent compromise.
---
About the Author
Schuyler Brown, Chairman of the Board, began working with startups as one of the first employees at Cross Commerce Media. Since then, he has worked at the venture capital firms DFJ Gotham and High Peaks Venture Partners. He is also the host of Founders@Fail and author of Inc.com's "Failing Forward" column, where he interviews veteran entrepreneurs about the bumps, bruises, and reality of life in the startup trenches. His leadership philosophy: be humble enough to realize you don't know everything and curious enough to want to learn more. He holds a B.A. and M.B.A. from Columbia University. To contact Schuyler, visit him on LinkedIn.