Co-founder / CCO
Last updated on:
January 5, 2023
Love ❤️ DevSecOps?
Get tips, guides, tutorials, & more in your inbox.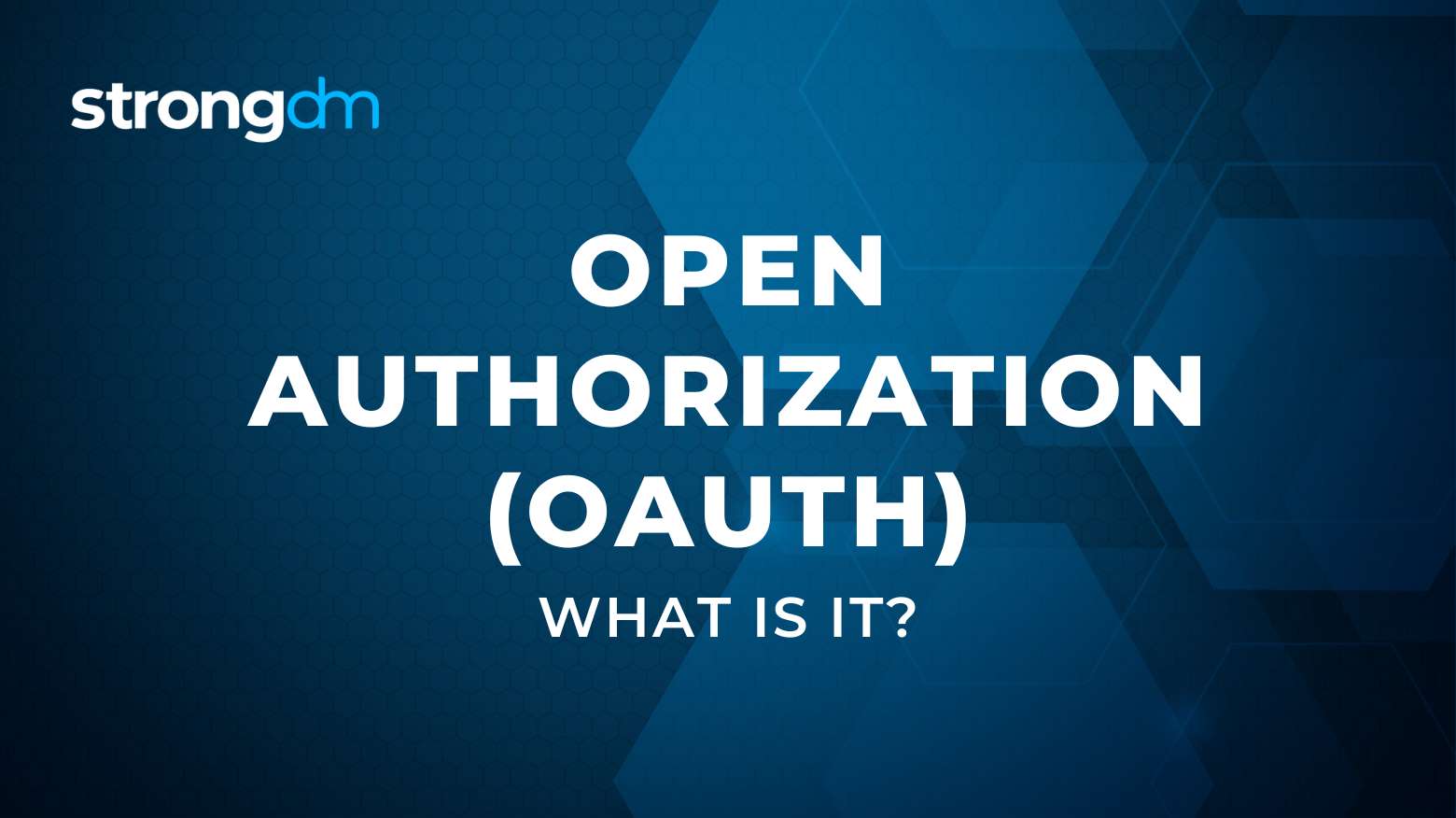 What is Open Authorization (OAuth)?

OAuth (OAuth 2.0 since 2013) is an authentication standard that allows a resource owner logged-in to one system to delegate limited access to protected information to a third party without sharing the owner's security credentials. Instead, the third-party system obtains approval from the resource owner for a short-lived access token from an authorization server with approval of the resource owner.
OAuth focuses on developer simplicity while providing specific authorization flows for web, mobile, and desktop applications, mobile devices, and smart devices. It allows users authenticated in one application or system to authorize third-party applications or systems to gain limited access to user data, without sharing authentication information.
A typical OAuth workflow is based on interactions among four roles:
Resource owner:

grants access to protected resources
Resource server:

hosts protected resources and responds to access requests
Client:

an application that submits access requests on behalf of the resource owner
Authorization server:

issues access tokens to the client after successfully authenticating the resource owner and obtaining authorization
Open Authorization (OAuth) Use Case
OAuth can grant access to private resources on one website or mobile application (the service provider), to another (the consumer) without sharing the end user's identity.
For example, a Google Photos user wants to get digital images printed. The end user, known as the resource owner, can grant the photo printing service access to images on a resource server at Google Photos. Instead of sharing their Google username and password, the customer authenticates directly with a Google authorization server that then issues an access token with specific credentials to the printing service.
---
About the Author
Schuyler Brown, Co-founder / CCO, began working with startups as one of the first employees at Cross Commerce Media. Since then, he has worked at the venture capital firms DFJ Gotham and High Peaks Venture Partners. He is also the host of Founders@Fail and author of Inc.com's "Failing Forward" column, where he interviews veteran entrepreneurs about the bumps, bruises, and reality of life in the startup trenches. His leadership philosophy: be humble enough to realize you don't know everything and curious enough to want to learn more. He holds a B.A. and M.B.A. from Columbia University. To contact Schuyler, visit him on LinkedIn.