Chairman of the Board
Last updated on:
January 5, 2023
Love ❤️ DevSecOps?
Get tips, guides, tutorials, & more in your inbox.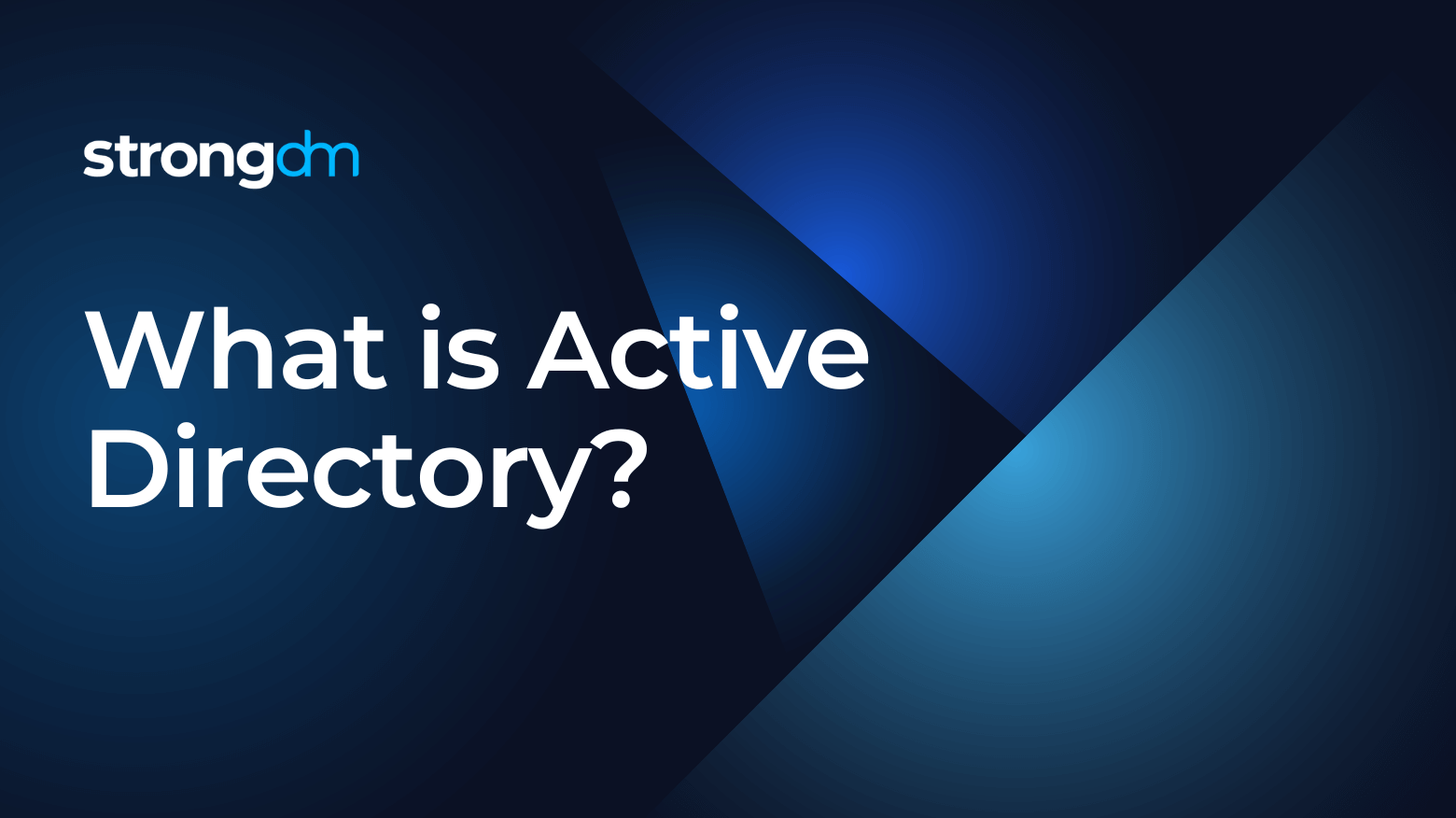 What is Active Directory?

Active Directory (AD) is the proprietary directory service for Windows domain networks. It consists of a database and numerous services that connect users to network resources such as devices, data, folders, etc. The database or directory contains information about elements in the environment such as computers, users, and user account details like names, phone numbers, and passwords. Its services use this data for important identity-management tasks. For example, they check user IDs and passwords to ensure that people are who they claim to be (authentication) and grant access to the specific data they're permitted to view or use (authorization).
Introduced in Windows 2000, Active Directory is now included with most Microsoft Windows Server operating systems. It gives administrators centralized control over their environment and users while enhancing security. Single Sign-On (SSO) allows users to authenticate once and then access all resources in a domain for which they're authorized. A central repository for shared information, like files, enables them to collaborate seamlessly.
There are three key tiers accessible within AD: Domains, trees, and forests.
Domains
A domain groups together certain AD objects–such as related users, computers, and files–all controlled by one or more domain controllers (DCs). For example, all AD objects related to accounting may be grouped in a domain. Typically, a name provided by the DNS identifies the domain.
Trees
Related domains and subdomains may be logically and hierarchically grouped to form a tree. Domains in a tree share a contiguous namespace, i.e., a common DNS root name.
Forests
Numerous trees can be grouped into a forest. Forests are separated by a security border. Separate forests and their objects cannot interact with each other unless administrators establish a transitive trust authority between them. Forests can be useful for organizing numerous disparate business units.
You may also be interested in Integrate Active Directory With Any Database or Single Sign-On.
---
About the Author
Schuyler Brown, Chairman of the Board, began working with startups as one of the first employees at Cross Commerce Media. Since then, he has worked at the venture capital firms DFJ Gotham and High Peaks Venture Partners. He is also the host of Founders@Fail and author of Inc.com's "Failing Forward" column, where he interviews veteran entrepreneurs about the bumps, bruises, and reality of life in the startup trenches. His leadership philosophy: be humble enough to realize you don't know everything and curious enough to want to learn more. He holds a B.A. and M.B.A. from Columbia University. To contact Schuyler, visit him on LinkedIn.