Chairman of the Board
Last updated on:
February 27, 2023
Love ❤️ DevSecOps?
Get tips, guides, tutorials, & more in your inbox.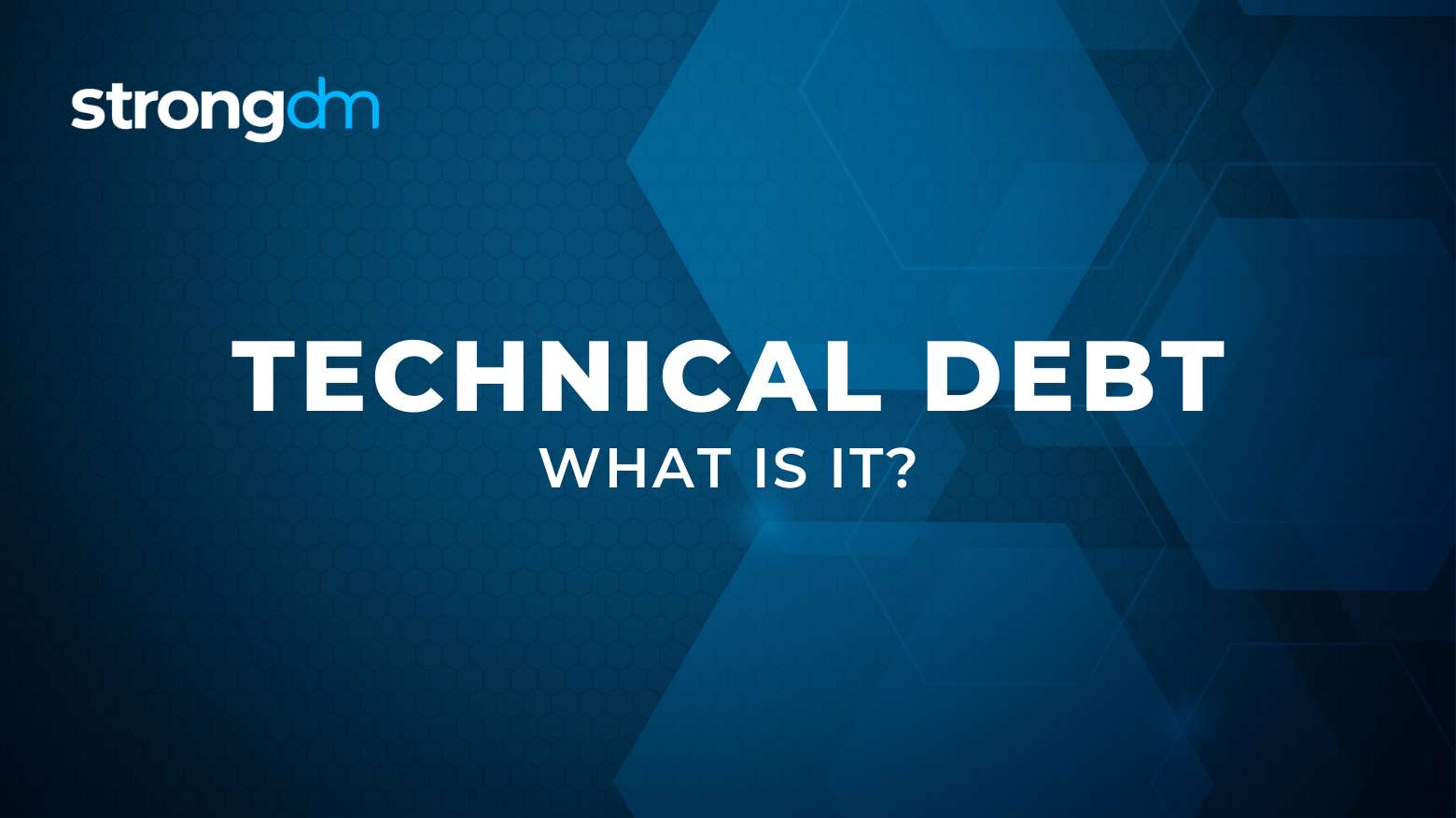 What Is Technical Debt?

Technical debt

is any software code which achieves a short-term goal at the cost of some future drawback. It commonly takes the form of code that expedites shipment of new software, which will eventually require refactoring. Technical debt may incur monetary costs or slow the release of new features later on.
Companies today feel pressured to develop and ship code rapidly to stay competitive and satisfy customers. Agile software teams may determine that a bit of technical debt is worth it to be the first to market with an innovative new feature. The reality is that much, perhaps even all, software in use has some technical debt.

Technical debt usually refers specifically to code debt, but that is not in fact the only kind. Numerous other types exist, including:
Architecture debt

Build debt

Design debt

Infrastructure debt

People debt

Process debt

Requirement debt

Test debt

Security debt
Potential problems technical debt can bring include:
Eventual refactoring and associated time, cost and labor

Bugs

Missing documentation

Messy, hard-to-maintain code

Unprotected security gaps
Security gaps are of particular concern for software development teams rushing to ship code. The careful planning and testing required to secure applications conflicts with the dash to release code as quickly as possible. This means that organizations frequently release code with serious security vulnerabilities, which they may not catch until after an exploit or attack. This could make them liable for neglecting to protect the data of their stakeholders.

Some practices that can mitigate security-related risks from technical debt include:
Training programmers in secure coding practices, like "shift left"

Referring to a security requirements document while building code (not after)

Involving the CISO early in the development process matters to ensure projects follow security guidelines
Technical Debt Key Takeaways:
Technical debt is any code (or other tech element, like infrastructure or design) that achieves a short-term gain at the cost of a future drawback.

Today's agile development teams may determine that technical debt is worth it to ship software rapidly.

Potential problems from tech debt include refactoring and associated costs, as well as bugs and security gaps.

"Shift left" secure coding and automated security testing can help prevent security issues from technical debt.
---
About the Author
Schuyler Brown, Chairman of the Board, began working with startups as one of the first employees at Cross Commerce Media. Since then, he has worked at the venture capital firms DFJ Gotham and High Peaks Venture Partners. He is also the host of Founders@Fail and author of Inc.com's "Failing Forward" column, where he interviews veteran entrepreneurs about the bumps, bruises, and reality of life in the startup trenches. His leadership philosophy: be humble enough to realize you don't know everything and curious enough to want to learn more. He holds a B.A. and M.B.A. from Columbia University. To contact Schuyler, visit him on LinkedIn.