Co-founder / CCO
Last updated on:
December 5, 2022
Love ❤️ DevSecOps?
Get tips, guides, tutorials, & more in your inbox.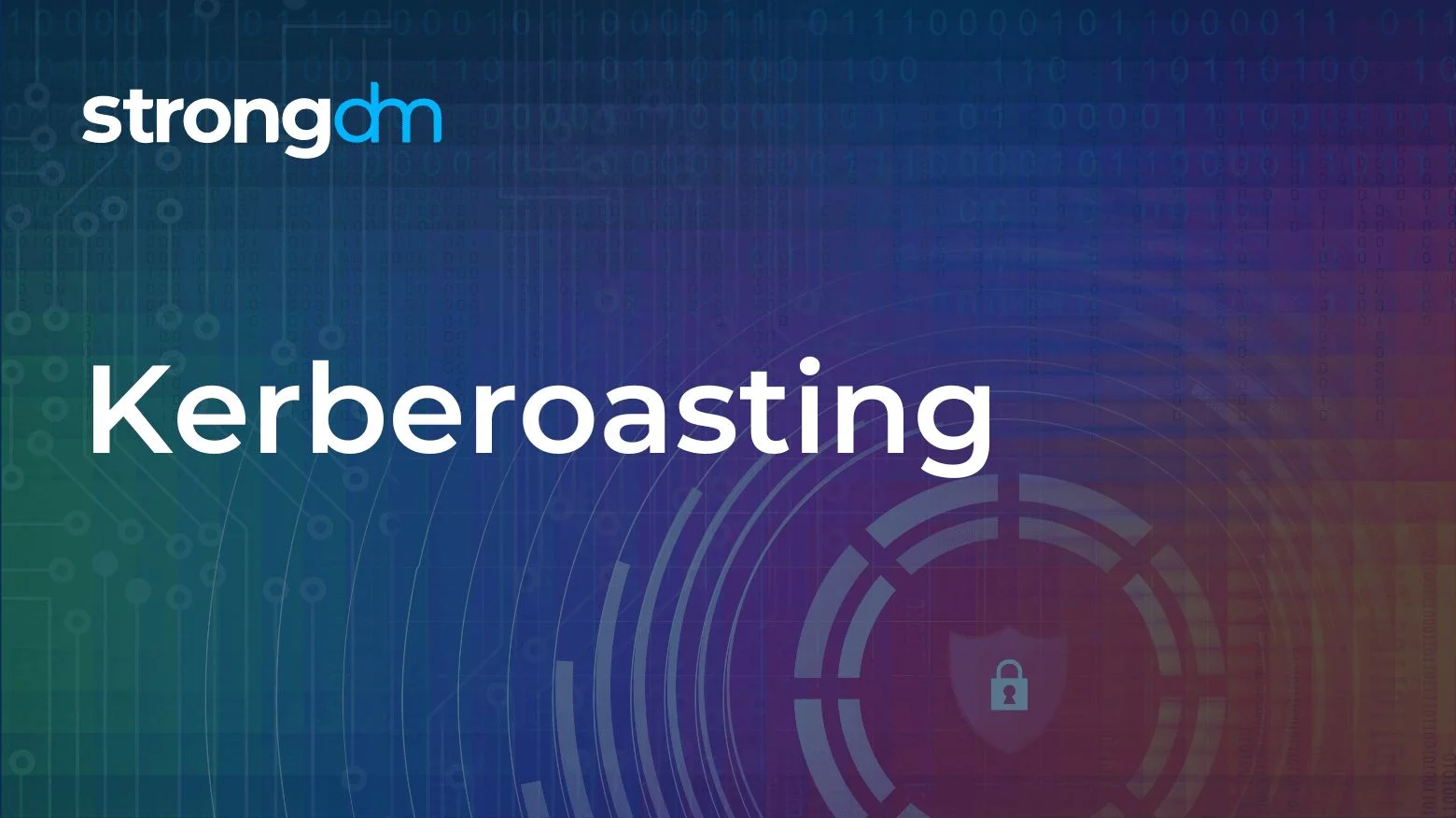 What is Kerberoasting?

Kerberoasting is a post-compromise attack technique for cracking passwords associated with service accounts in Microsoft Active Directory. The attacker impersonates an account user with a service principal name (SPN) and requests a service-related ticket. They then crack the password hash linked to that service account, log in with the plaintext credentials, and advance the attack.
Kerberoasting attackers crack password hashes offline using brute force methods. Working offline allows attackers to evade detection since no unusual activity or data transmission will trigger alerts or show up in logs. Also, since there is no use of malware, typical antivirus software cannot catch kerberoasting attacks.
With the plaintext credentials in hand, attackers appear to be legitimate account owners. This gives them access to the networks, systems, and assets to which the account owner typically has access. Since traditional cybersecurity solutions often don't monitor the behavior of approved users, attackers have ample time and freedom to obtain other credentials, steal data, or set up routes to future access.
It is difficult to preempt kerberoasting attacks. Legitimate ticket requests are frequent, making it tough to spot suspicious ones. Also, there is no way to track whether login immediately follows the ticket request or not. This allows the attacker to work offline, cracking the password for as long as it takes without being locked out.
Some steps that can help limit the threat of kerberoasting:
Use multifactor authentication (MFA).
Use complex passwords for service accounts that use Kerberos with SPN values.
Centrally manage passwords in Active Directory. Ensure that passwords are random, complex, changed often, and automatically rotated.
Be on the lookout for unusually high levels of service ticket requests.
Use tools to monitor abnormal account usage beyond login.
Key Kerberoasting Takeaways:
Kerberoasting is an attack method for cracking password hashes for service accounts in Active Directory.
Password cracking takes place offline, helping attackers avoid detection, alerts, logging, or account lockouts.
Once they log in, attackers appear as approved users and advance their attacks.
It is difficult to preempt kerberoasting attacks since ticket requests are frequent, with anomalous ones hard to spot.
MFA and centralized password management can help mitigate the kerberoasting threat.
---
About the Author
Schuyler Brown, Co-founder / CCO, began working with startups as one of the first employees at Cross Commerce Media. Since then, he has worked at the venture capital firms DFJ Gotham and High Peaks Venture Partners. He is also the host of Founders@Fail and author of Inc.com's "Failing Forward" column, where he interviews veteran entrepreneurs about the bumps, bruises, and reality of life in the startup trenches. His leadership philosophy: be humble enough to realize you don't know everything and curious enough to want to learn more. He holds a B.A. and M.B.A. from Columbia University. To contact Schuyler, visit him on LinkedIn.