Director, Global Customer Engineering
Last updated on:
January 5, 2023
Love ❤️ DevSecOps?
Get tips, guides, tutorials, & more in your inbox.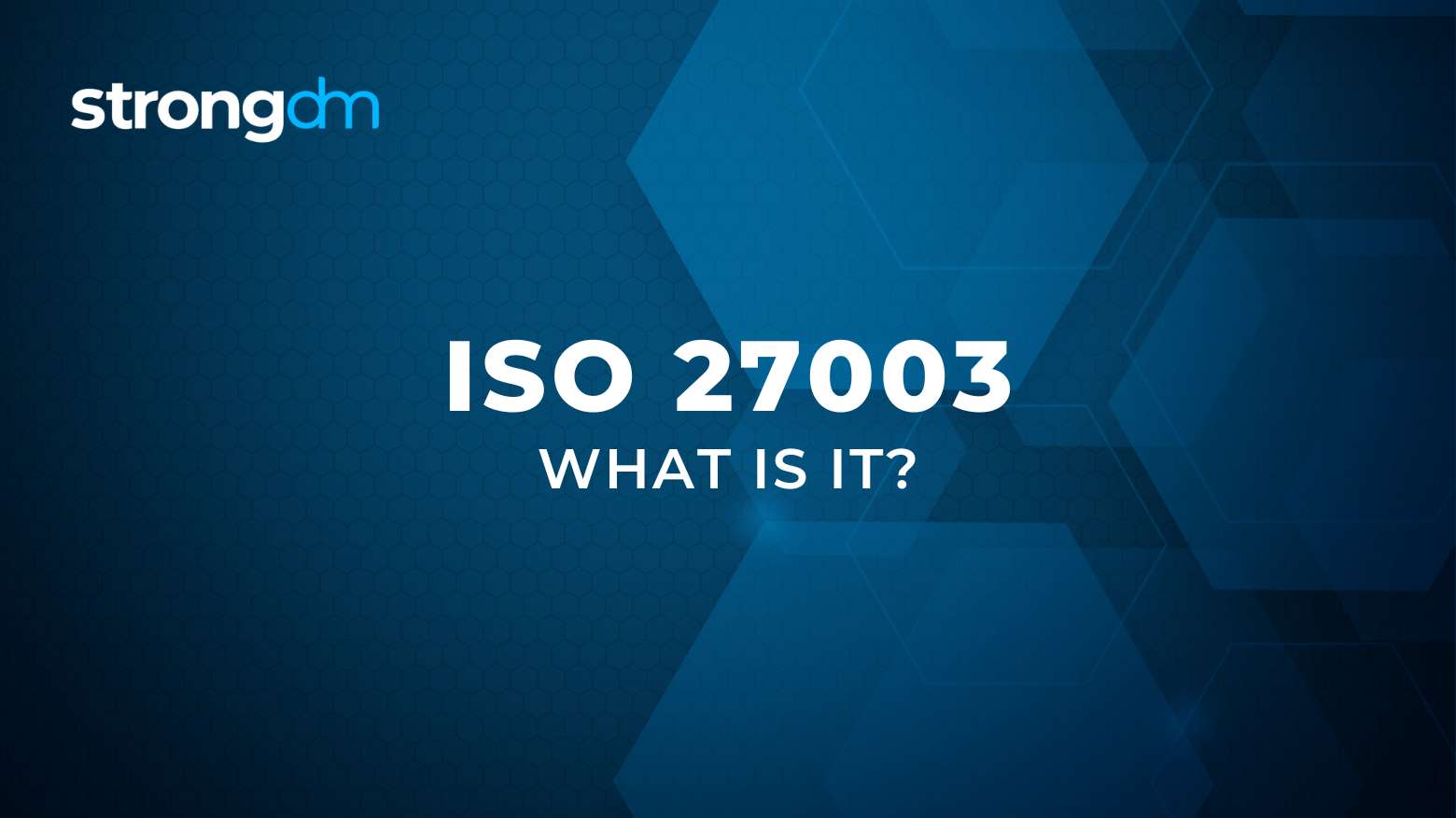 What is ISO 27003?

ISO 27003, also called ISO/IEC 27003:2017, provides guidance for implementing an ISMS based on ISO 27001.

ISO 27003 covers the process of ISMS specification and design from inception to planning. It describes how to:

obtain management approval to implement an ISMS
define an ISMS implementation project
plan the ISMS project
As a result, organizations that follow ISO 27003 will produce a final ISMS project implementation plan.

Clauses 4 through 10 mirror the organization of ISO 27001, making them easy to compare and reference. The descriptions follow the same structure throughout:
Required activity: Outlines key activities required in the corresponding subclause of ISO/IEC 27001.
Explanation: Explains what the requirements of ISO/IEC 27001 imply.
Guidance: Provides additional details and supporting information to implement the "required activity," with examples.
Other information: Supplies further information that can be considered.
When to Use ISO 27003
ISO 27003 provides additional guidance for all the requirements outlined in ISO 27001. Organizations should use ISO 27003 as a supplemental guide to define and plan an ISMS implementation project.
---
About the Author
Andrew Magnusson, Director, Global Customer Engineering, has worked in the information security industry for 20 years on tasks ranging from firewall administration to network security monitoring. His obsession with getting people access to answers led him to publish Practical Vulnerability Management with No Starch Press in 2020. He holds a B.A. in Philosophy from Clark University, an M.A. in Philosophy from the University of Connecticut, and an M.S. in Information Management from the University of Washington. To contact Andy, visit him on LinkedIn.