Director, Global Customer Engineering
Last updated on:
March 10, 2023
Love ❤️ DevSecOps?
Get tips, guides, tutorials, & more in your inbox.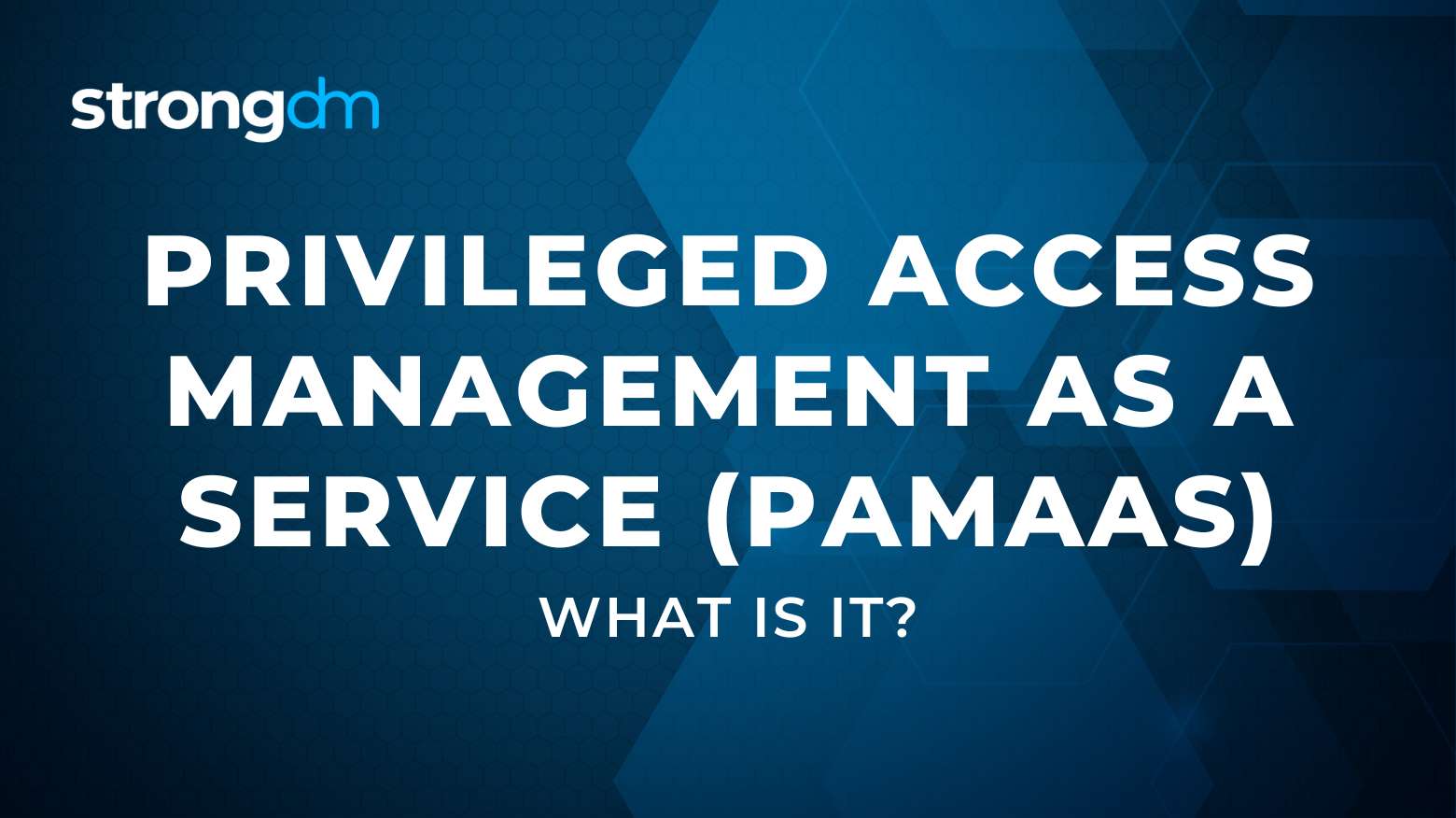 What Is Privileged Access Management as a Service (PAMaaS)?
Cloud privileged access management is cloud-based PAM consumed as a service, or PAMaaS. Companies can replace their on-premises PAM technology with a fully managed cloud PAM solution. Doing so offers benefits including cost savings, reduced maintenance, and improved security.

Not to be confused with PAM for the cloud, cloud PAMaaS provides the actual tools for managing privileged access to systems and applications, wherever they are. These include session management, vaulting, rotating, least privilege policy enforcement, and application control. PAM for cloud access control, on the other hand, simply manages user access to cloud applications, and may well run on-premises.

In addition to pure PAMaaS, additional types of cloud PAM are possible. For example, a company might operate their own private cloud in which their PAM tools reside. In that case, management and hosting costs would remain their own responsibilities. However, they would still gain some cloud benefits, such as elasticity and scalability.
Cloud PAMaaS Benefits
Saved time, expense, and resources. Cloud

PAM vendors

provide 24x7 monitoring, maintenance, patching, and upgrading for their customers.
Effortless autoscaling without technical hiccups or slowdowns.
Pay-as-you-go pricing that can save companies money vs. older on-premises PAM systems.
Reduced risk through advanced threat management, data encryption, and secure architecture. Note that when companies rely on

legacy PAM

for cloud applications, cloud data is left vulnerable to cloud-based M2M attacks.
---
About the Author
Andrew Magnusson, Director, Global Customer Engineering, has worked in the information security industry for 20 years on tasks ranging from firewall administration to network security monitoring. His obsession with getting people access to answers led him to publish Practical Vulnerability Management with No Starch Press in 2020. He holds a B.A. in Philosophy from Clark University, an M.A. in Philosophy from the University of Connecticut, and an M.S. in Information Management from the University of Washington. To contact Andy, visit him on LinkedIn.