Co-founder / CCO
Last updated on:
December 13, 2022
Love ❤️ DevSecOps?
Get tips, guides, tutorials, & more in your inbox.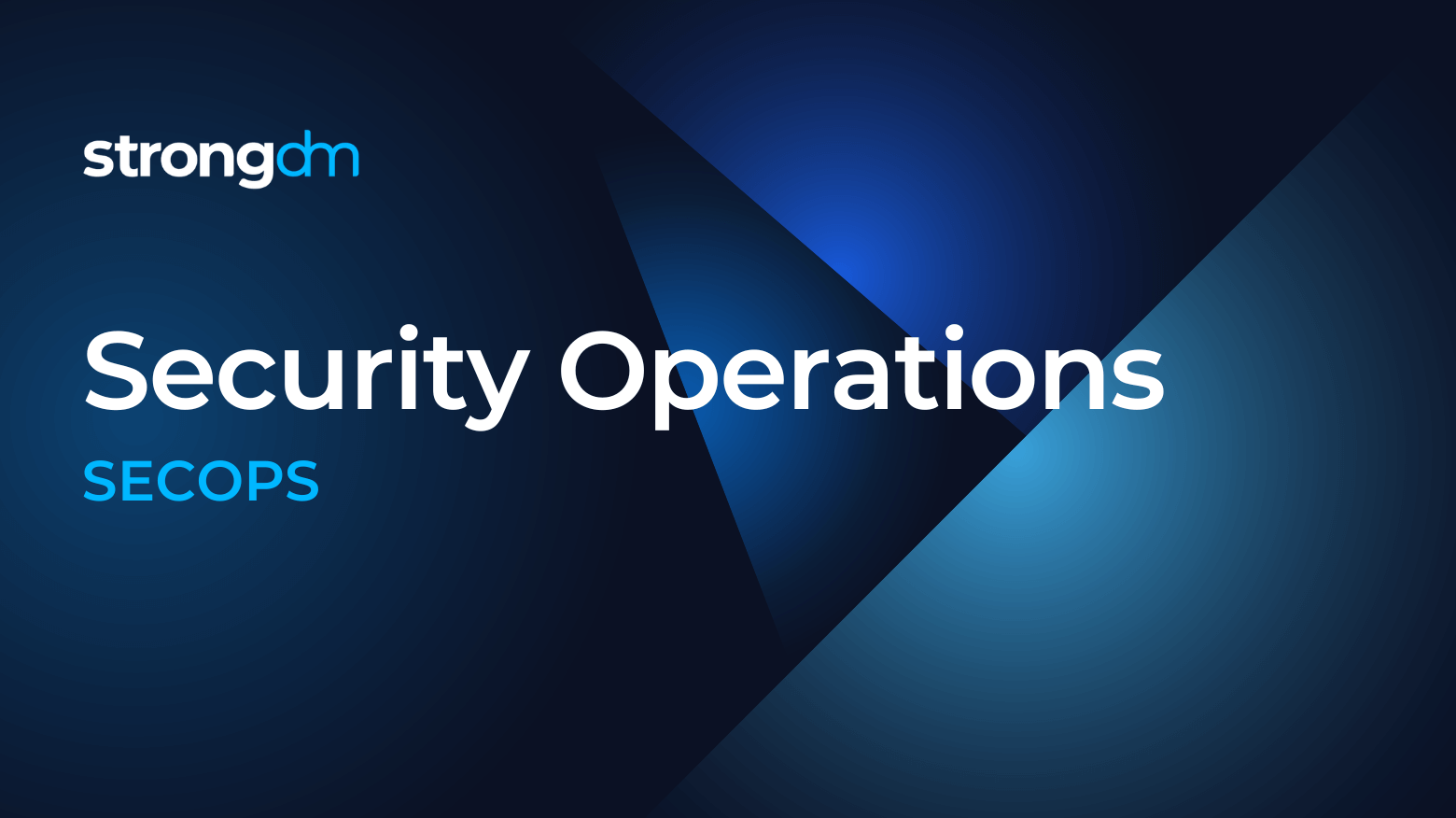 What is Security Operations (SecOps)?

Security Operations (SecOps) is a methodology that fuses IT operations and information security. Its goal is to reduce security risks and vulnerabilities in applications without compromising performance, uptime, or business agility and innovation. It achieves this by increasing collaboration between an organization's operations and security working groups. SecOps is part of the "Shift Lift" movement to address software issues frequently dealt with post-deployment in the planning and development phase.
There is often friction between operations and security teams; the former strives to ship new applications as quickly as possible, while the latter seeks to fortify IT systems and data and prevent attacks. When working in isolated silos, these teams can frustrate each others' efforts, with hasty ops teams pushing changes that lead to security issues and security teams halting new deployments at the last minute.
SecOps addresses these problems by breaking down silos, enabling security and ops teams to communicate and work together on new deployments with the optimal balance of performance, business agility, and security. A business may set up a SecOps center specifically so teams can collaborate on effective tools, technologies, and processes.
SecOps is a cousin to DevOps–another "Shift Left" practice, which combines development and ops to shorten the development lifecycle and improve code quality. A hybrid form fusing SecOps and DevOps, called DevSecOps, also exists, which enables collaboration amongst development, security, and ops teams.
---
About the Author
Schuyler Brown, Co-founder / CCO, began working with startups as one of the first employees at Cross Commerce Media. Since then, he has worked at the venture capital firms DFJ Gotham and High Peaks Venture Partners. He is also the host of Founders@Fail and author of Inc.com's "Failing Forward" column, where he interviews veteran entrepreneurs about the bumps, bruises, and reality of life in the startup trenches. His leadership philosophy: be humble enough to realize you don't know everything and curious enough to want to learn more. He holds a B.A. and M.B.A. from Columbia University. To contact Schuyler, visit him on LinkedIn.