Chairman of the Board
Last updated on:
December 14, 2022
Love ❤️ DevSecOps?
Get tips, guides, tutorials, & more in your inbox.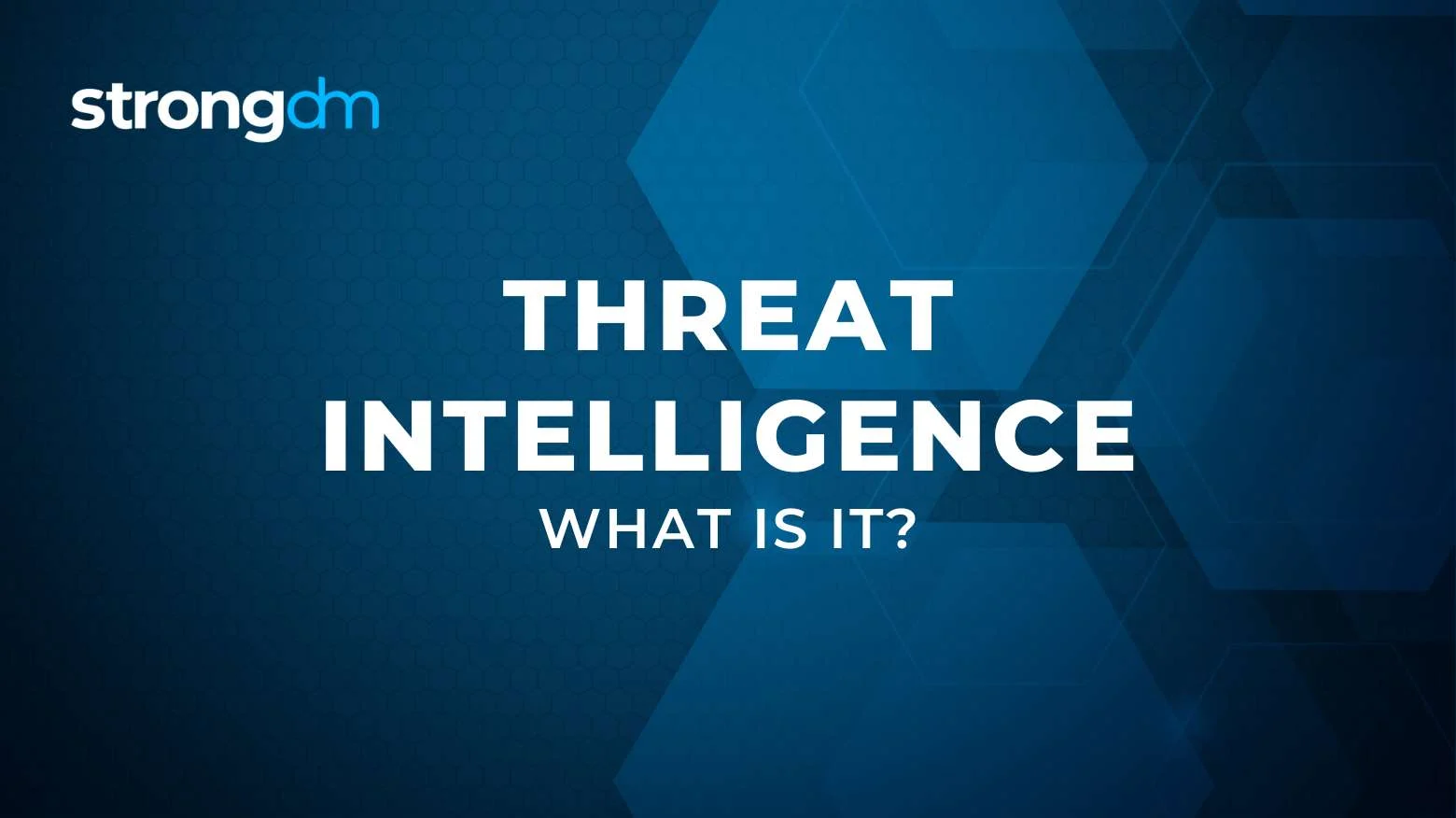 What is Threat Intelligence?

The ultimate findings from cyberthreat analyses are referred to as threat intelligence. Producing threat intelligence involves a cycle of collecting data and information on threats, analyzing it, and then carefully interpreting it. Threat intelligence can inform evidence-based decisions on how best to prevent or halt cyberattacks.
Threat intelligence helps security teams respond proactively to the constantly evolving threat landscape. With it, they can make smarter, data-backed security decisions in response to advanced persistent threats, zero-day threats, and other threat types.

The key steps in the threat intelligence cycle are:
Step 1: Data/information gathering
This step involves gathering raw data from multiple sources. Types of threat data collected include indicators of compromise (IoCs), like malicious IP addresses, domains, and file hashes. Organizations may rely on software solutions that generate threat intel feeds and reports, and which automate some security functions.
Step 2: Processing
This step requires processing raw data into a format appropriate for analysis. This may involve evaluating data quality, translating data, organizing data in spreadsheets, and decrypting files.
Step 3: Analysis
Next is the data analysis. Analysis typically focuses on actors, intent, and capability as well as tactics, techniques, and procedures (TTPs). Often, assessments made will be one of the following three types:

Tactical: Focuses on clear IoCs and is technical in nature.

Operational: Assesses the adversaries themselves and their methods/objectives.

Strategic: Places threats into a larger context for the organization.

For threat intelligence to be useful, teams must render it into reports for stakeholders. Feedback from stakeholders may call for adjustments or remediation to security or threat intelligence activities.

Threat intelligence is cyclical, with findings from one round informing the next round. For example, unanswered questions or security gaps identified in one cycle will become the focus of the next cycle.
Threat Intelligence Key Takeaways:
Threat intelligence is the end product of cybersecurity threat-data analysis.

Threat intelligence is actionable; it enables data-backed decisions to proactively prevent attacks.

Three key steps in the threat intelligence cycle are: Data gathering, processing, and analysis.

Three main threat intelligence types are: Tactical, operational, and strategic.

Threat intelligence is cyclical, with findings from one cycle informing the investigations of the next.
---
About the Author
Schuyler Brown, Chairman of the Board, began working with startups as one of the first employees at Cross Commerce Media. Since then, he has worked at the venture capital firms DFJ Gotham and High Peaks Venture Partners. He is also the host of Founders@Fail and author of Inc.com's "Failing Forward" column, where he interviews veteran entrepreneurs about the bumps, bruises, and reality of life in the startup trenches. His leadership philosophy: be humble enough to realize you don't know everything and curious enough to want to learn more. He holds a B.A. and M.B.A. from Columbia University. To contact Schuyler, visit him on LinkedIn.