Manager, Customer Engineering
Last updated on:
December 13, 2022
Love ❤️ DevSecOps?
Get tips, guides, tutorials, & more in your inbox.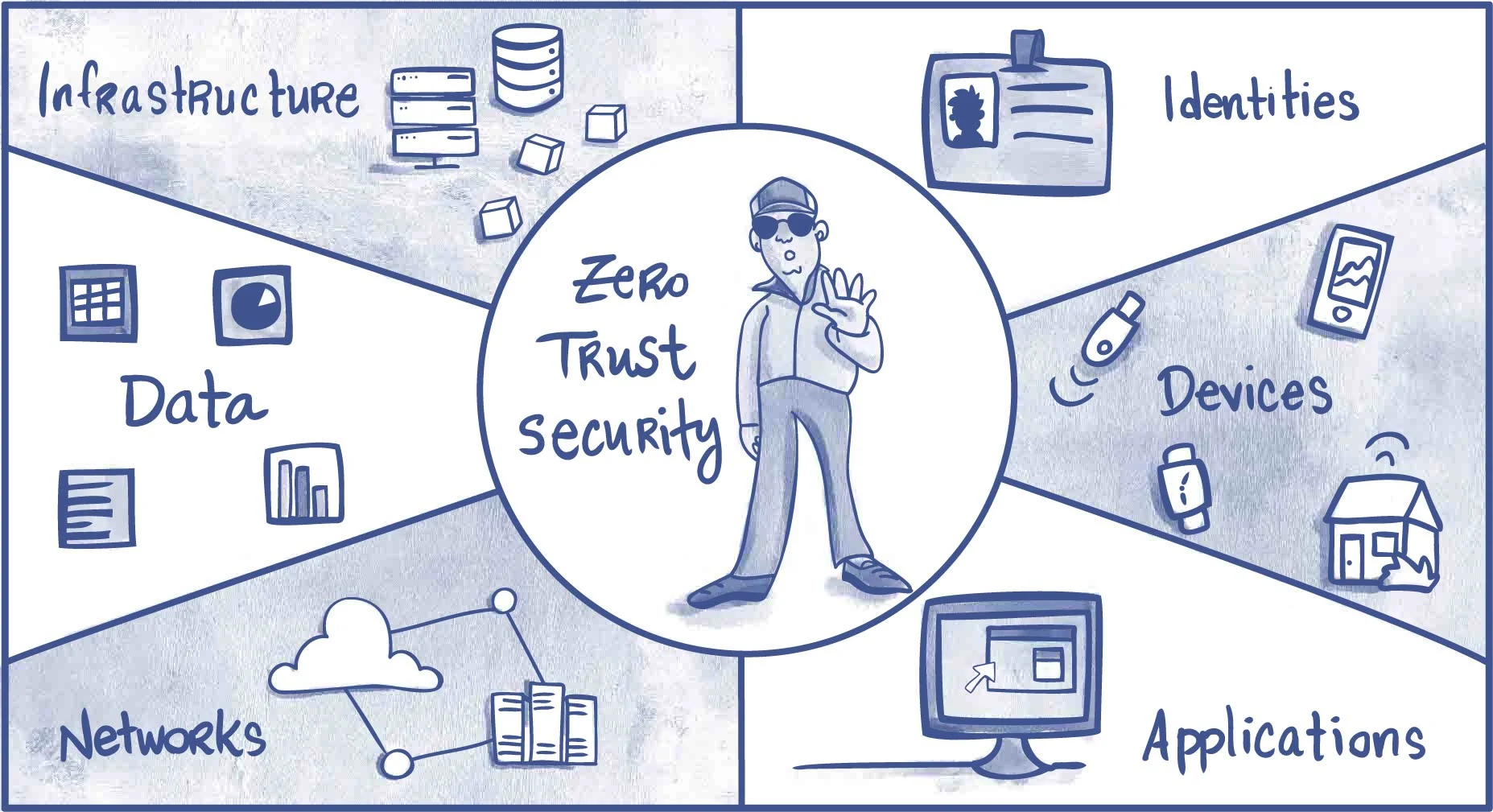 Zero Trust is a modern security model founded on the design principle "Never trust, always verify." It requires all devices and users, regardless of whether they are inside or outside an organization's network, to be authenticated, authorized, and regularly validated before being granted access.
In short, Zero Trust says "Don't trust anyone until they've been verified."
Zero Trust helps prevent security breaches by eliminating the implicit trust from your system's architecture. Instead of automatically trusting users inside the network, Zero Trust requires validation at every access point. It protects modern network environments using a multi-layered approach, including:
Layer 7 threat prevention
Simplified granular user-access control
Comprehensive security monitoring
Security system automation
With the rise of remote work, bring your own device (BYOD), and cloud-based assets that aren't located within an enterprise-owned network boundary, traditional perimeter security falls short. That's where Zero Trust comes in. A Zero Trust architecture (ZTA) is designed as if there is no traditional network edge, retiring the old castle-and-moat model of perimeter security.
In essence, Zero Trust security not only acknowledges that threats exist inside and outside of the network, but it assumes that a breach is inevitable (or has likely already occurred). As a result, it constantly monitors for malicious activity and limits user access to only what is required to do the job. This effectively prevents users (including potential bad actors) from moving laterally through the network and accessing any data that hasn't been limited.
Zero Trust security can be applied in multiple ways depending on your architecture design and approach.
You may also like Zero Trust Architecture: 2022 Complete Guide.
---
About the Author
John Turner, Manager, Customer Engineering, is passionate about helping customers connect to the infrastructure they need to do their jobs, bringing 15+ years of experience in IT environments to his current focus on Infrastructure Automation and Security. He works in multiple cloud environments including AWS, GCP, Azure, and IBM Cloud and stays up to date on various automation tools such as Terraform and Ansible. To contact John, visit his YouTube channel.