Chairman of the Board
Last updated on:
January 5, 2023
Love ❤️ DevSecOps?
Get tips, guides, tutorials, & more in your inbox.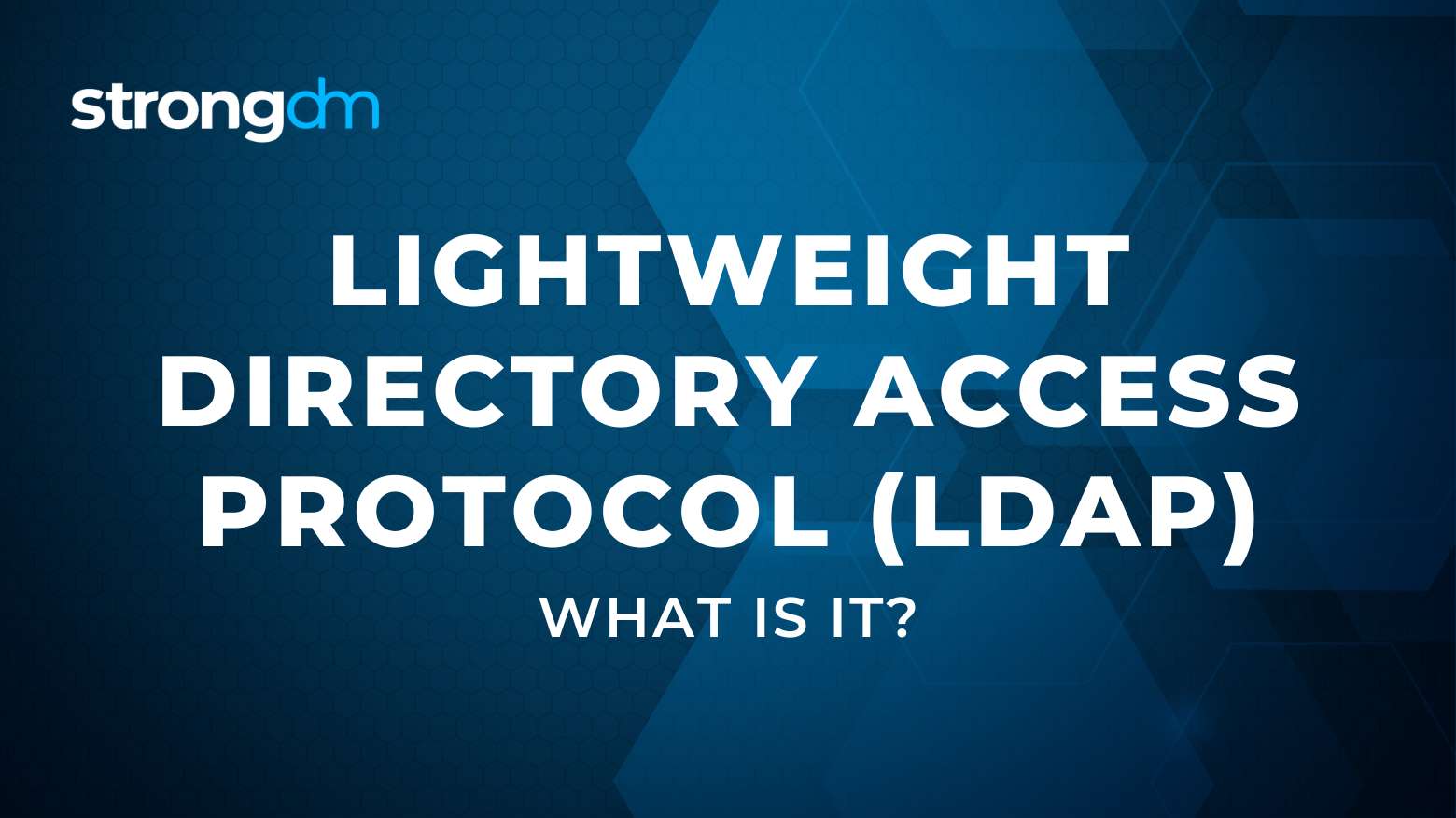 What is Lightweight Directory Access Protocol (LDAP)?

Lightweight directory access protocol (LDAP)

is an open-standard and vendor-agnostic application protocol for both verifying users' identities and giving access to on-premises servers, applications, and even some devices. After installing an LDAP client on a user device, it can use transmission control protocol/internet protocol (TCP/IP) to communicate with a directory on the network to access a resource such as an email server, printer, or data set.
Since LDAP doubles as a secure authenticator, the protocol is also used to verify credentials stored in a dictionary service, such as Active Directory. Upon an access request by a user to an LDAP server, the protocol evaluates whether the credential data matches information stored in the directory and if that user is authorized to access that particular network resource.
LDAP Advantages and Disadvantages
Here are some benefits of using LDAP:
Centralization of Information Systems:

LDAP acts as a central hub for authentication where resources are consolidated into a directory for users to make query requests.
System Flexibility:

Due to its age, nature, and purpose, LDAP is compatible with many different operating systems, directory services, devices, and applications. Additionally, as an open-source protocol, it has plenty of tailorable architecture for developers to design to their needs.
Secure Transmissions:

LDAP can use transport layer security (TLS) which encrypts data transferred within the network—one of the most modern and safe processes for network communication.
Alternately, some challenges of LDAP include:
Complicated Setup and Maintenance:

Because it's a relatively old protocol standard that requires its own LDAP ports, it can require a lot of expertise, equipment, and ultimately costs to deploy and manage.
Tough to Scale:

The system of using directory services to navigate organizational resources requires enterprises to redesign or build entirely new directories when they need to grow their storage or user capacity—creating high costs and additional development challenges.
Does LDAP Support SAML?
Yes. SAML acts as a communicator that sends assertion data between the SP and IdP to authenticate a user. LDAP, however, is considered an authority that actually does the validation. In that sense, LDAP servers can support SAML protocol by acting as the IdP and authority system.
---
About the Author
Schuyler Brown, Chairman of the Board, began working with startups as one of the first employees at Cross Commerce Media. Since then, he has worked at the venture capital firms DFJ Gotham and High Peaks Venture Partners. He is also the host of Founders@Fail and author of Inc.com's "Failing Forward" column, where he interviews veteran entrepreneurs about the bumps, bruises, and reality of life in the startup trenches. His leadership philosophy: be humble enough to realize you don't know everything and curious enough to want to learn more. He holds a B.A. and M.B.A. from Columbia University. To contact Schuyler, visit him on LinkedIn.